Some new ,some Old FOs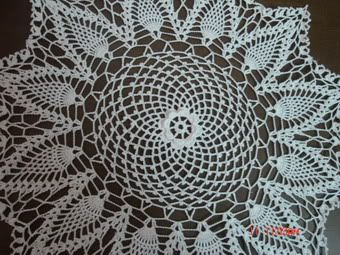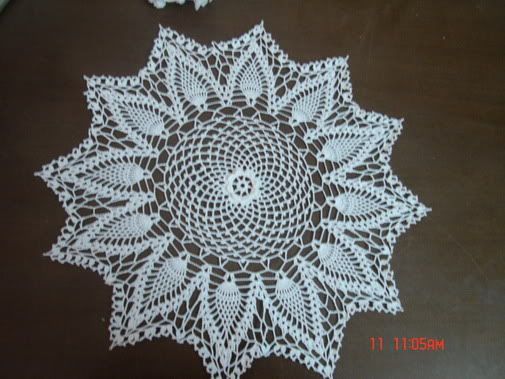 This is the doily I made for my Swap partner .Later, I learnt that she doesn't prefer white doilies, so I decided to make a coloured one for my swap partner and gift this to my SIL,So this doily doesn't have any fancy names,and goes just by the name of Round Centre piece.
I saw the pattern on Crochet Monthly,and fell in love.Its made with a size 30 DMC Babylo thread and a 0.6mm Jimra hook.
I learnt to make really nice picots while working this pattern and I think those picots there in the centre, turned out pretty good,even if I say so myself.:)
These Cross bookmarks are the ones I made for the seven year old's sunday school teachers,made about seven of them .
The pattern is a free pattern from Crochet Fantasy.
I have made several of these before,they make very quick gifts for sunday school teachers and older relatives.But this is the first time I used the America's Best size 10 thread in colour pretty pastels. These are made with the above mentioned thread and a size 1.5 mm Jimra Hook.
This thread is now my new favourite size 10 thread.Its a dream to work with.Feels so soft and powdery in the fingers, the fingers don't get strained at all.(unlike the South Maid Cotton I have used before).No tugging and pulling ,if you know what I mean.and for some reason this song ,I can't remeber who sung it or the rest of the lines in the song,'Slip and slide away' kept running in my mind all the time I was working with the thread, probably coz of the way the hook glided in and out through the thread.