Swap Doily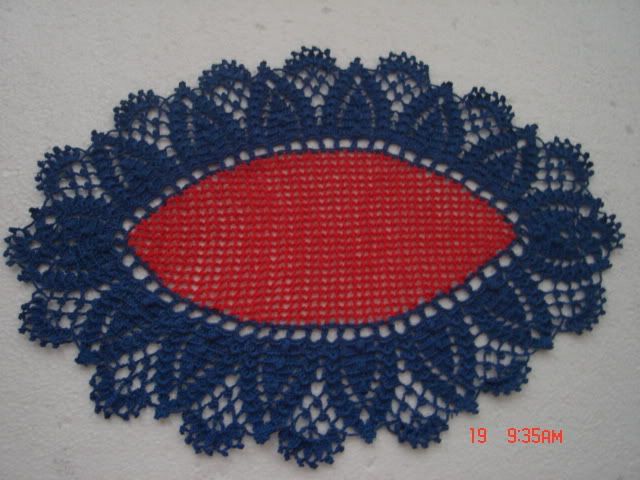 Now that it is no secret anymore,I can show you all the doily I made for
my Doily Swap partner.
This doily ,called the oval centre piece has a filet centre
with lace edging.As usual I used the size 30 DMC Perle'
cotton thread and a 0.75 Jimra hook.
Next time I decide to make this doily, I think I will use the
same colour for the centre and the edging.