The baby turns two
My baby turned two on 18
th
July.We had a very quiet family celebration .Since he is still too small to understand I got away with a small home celebrations.However he loved it when we sang happy birthday and kept saying "happy happy ",in a singsong tone, even blew out the candle which big brother insists was coz he kept waving the cake knife ,Mom made some yummy Biryani .Ofcourse the little one got gifts money from all the grandmas and grandpas which left him startled and which he promptly gave to his granddad .He thinks my dad has to have all the money !!!!I wanted a nice cartoon character cake but then M doesn't yet have a favourite cartoon character.He's not much of a T.V.guy
yet
if you know what I mean.One small bumper was dh is still not here in India.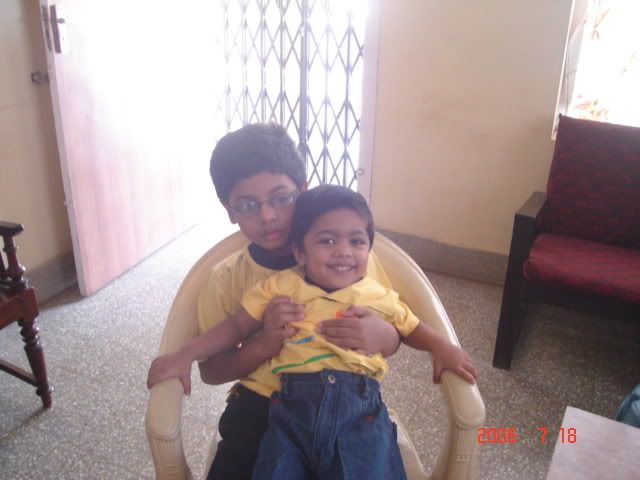 Later in the evening, we went to a nearby town to visit my cousins and it was a great bonding time for my boys as they met some of their cousins for the first time and had a blast A is still gloating over being the oldest of the bunch and all the little ones running behind him calling him "Anna"(meaning big brother) .This is because on my dh's side all his cousins are much much bigger than him and noone calls him "anna"anywhere else except for M
Meanwhile A found an empty Bulbul nest in the garden ,which has turned into a perfect mount for the eggshell painting I did some years back.
Note to self:
Don't get carried away while painting the eggshell,coz the flimsy eggshell will break if you hold it just a wee bit harder .