Gifts from the west!!!!!
*Picture Heavy Post*
Remember I said I got a few surprises,well not surprises really. Shelle ,my online friend,offered to donate some yarns if I would pay the postage.Would I ever say 'No' to such a lovely offer!!!!So when I came back from my vacation,a box of goodies was waiting patiently for me to open!!!!This is what was in the box!!!!.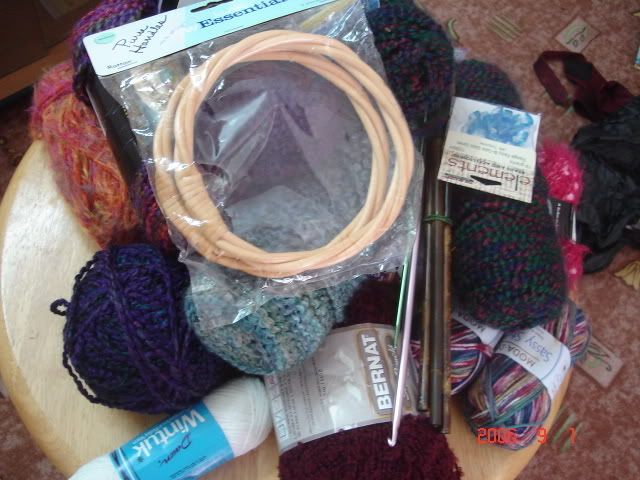 Yummy yummy yarn,Beads,two Tunisian hooks and straight bambo handles,a round rattan bag handle.She also sent me some freepattern slips.Some of these yarns I've never seen before,or even heard of!!!! In that heap above were these delicious yarns!!!!!!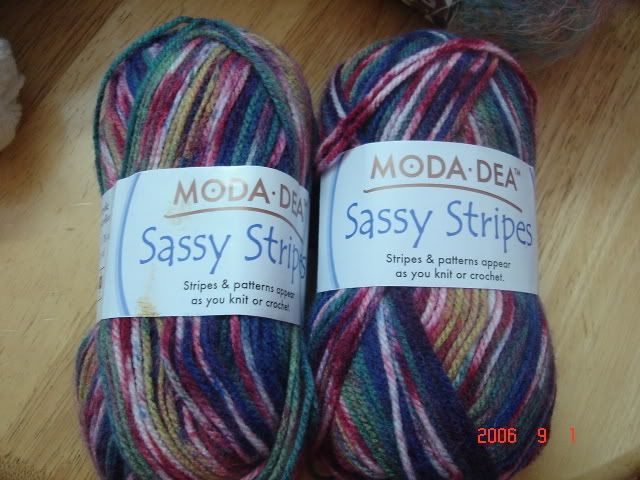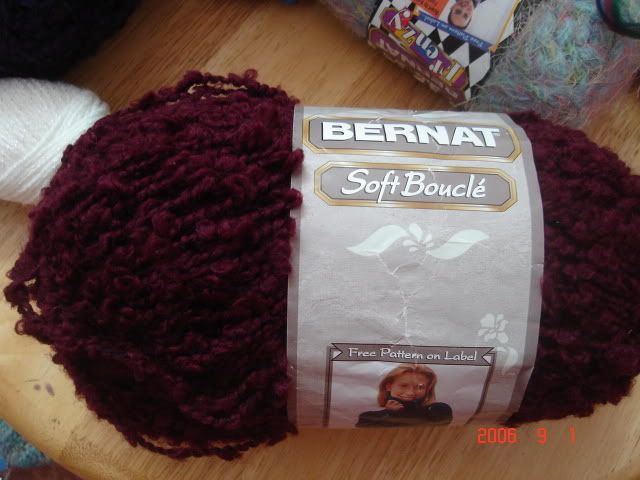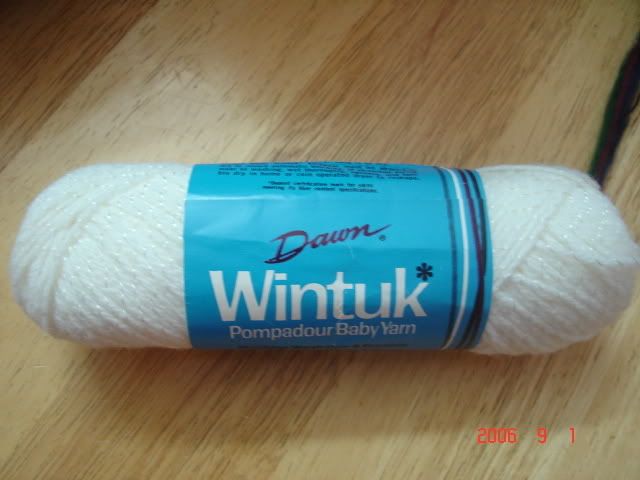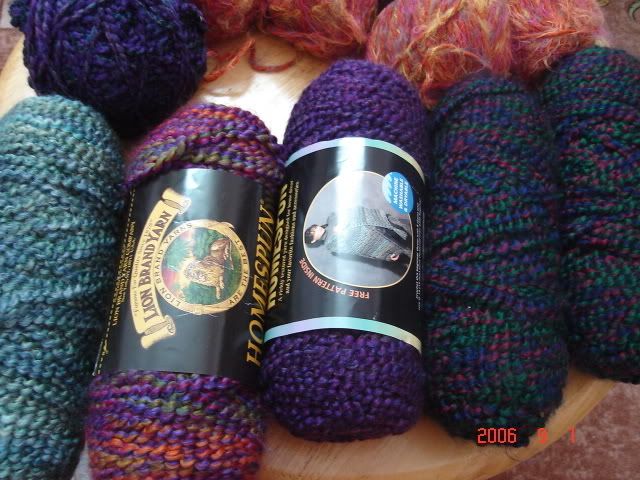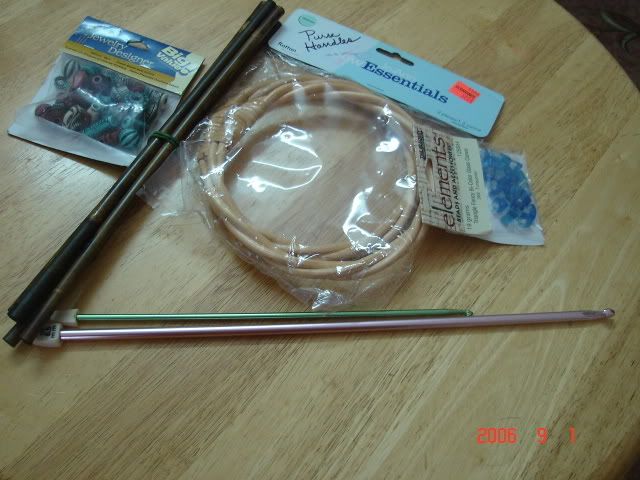 Now I need to think of projects for these yarns.I think the FunFur will turn into a knitted scarf for my three year old niece,who shares the same birthday with my toddler.The Moda dea are going to be socks,Shelle sent me a easy crochet pattern for that as well. The Homespun is already shaping up to be a wrap.
The speed with which these yarns got here was the surprise element.
Thanks a lot for these lovely yarns Shelle you are so generous!!!! :)
I am open to all suggestions as to what would look good for what yarn.So what do you think I should make?