Caught in the act
These little feet love wearing mommies slippers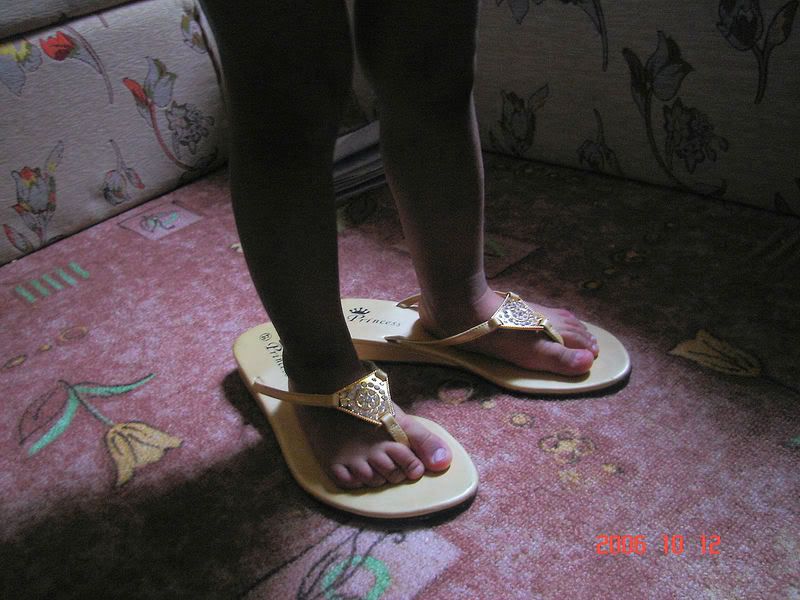 These little hands love playing with mommies toys .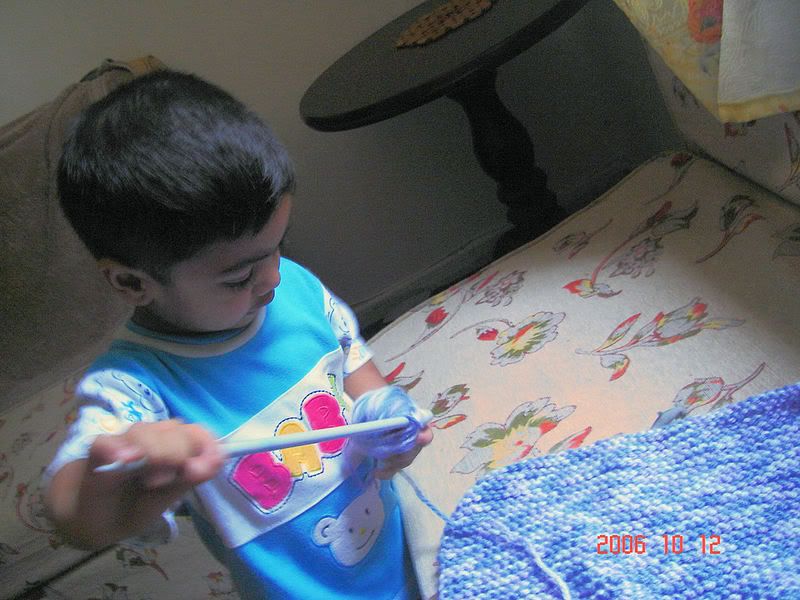 Since mommy isn't around,the little mind of the
genius at work
thinks mommy is gonna be angry when she finds out. Mommy knows whats going on, and thinks everything her baby does is cute!!!! ;)
If you havn't guessed it yet,yes that's the garter scarf wip in the background.