Changes coming on.
Thanks a lot dear friends for the Anniversary wishes you all sent my way.
Curious what I got for my anniversary? well, this cute pendent with the chain.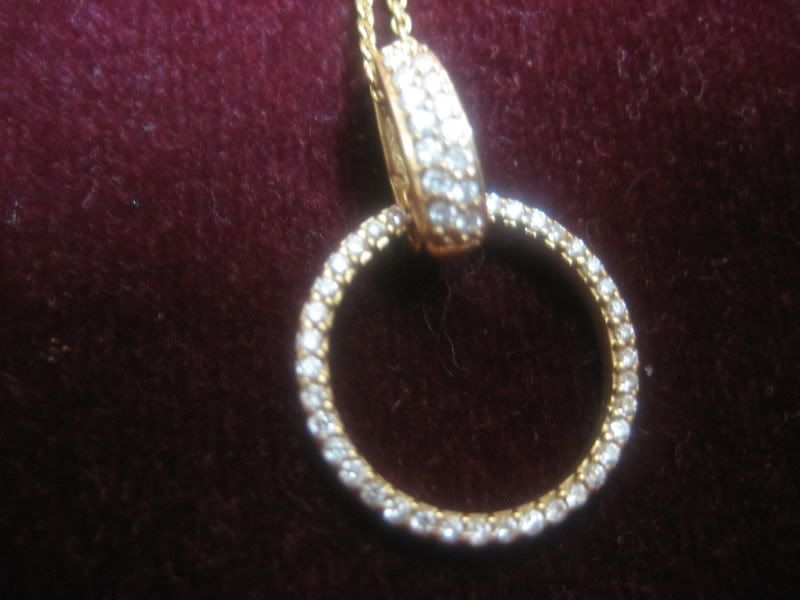 Its been an emotional roller-coaster for me this past week.........little M will be starting preschool in April.Honestly I 'm panicking at having to let go of my baby.......of-course I am excited for his new adventures .But I'm so mixed up about it all that I don't even know,what I am feeling!!!!
My Butterfly shawl is complete,I just need to weave in the ends.I can't seem get done with it.
There is also the Size 30 thread doily I started on a whim.Just a few more rows to go on it too but still I can't seem to find the motivation to complete it.
The monotony of the pattern is killing me. I added beads instead of the picots in the pattern,not that I hate picots,just to add a bit of interest.Now I'm not too happy with the choice of the colour for beads.I have not got the effect I hoped for. Should get over with it this week, that is, if I'm not feeling too depressed over all the changes that are expected.
I went out and got some yarn called Sprinkles......its a 100%polyester yarn. This yarn has been here for a while,only I didn't know it existed.Anyways ,there were just six skeins of assorted colours left there.It resembles the
Bernat Baby Bubbles.
The only clean ones were a skein of purple and white variegated,and a couple of purple ones.So I got them .
Here's the picture of the skeins........
its
It's really
soft and looks more like a towel.I think
Mimi
made a cell phone cozy with a similar yarn.A pillow would be nice I think.At the store they had a pretty little pillow made with pink/white yarn on display.The yarn was loooooong gone the girl there told me.
I added a couple more pages on my Home page,in an attempt to be more organised.I made a list of things I want to make this year .The list of yarns I've used and the list of yarns I'm dying to touch and see.Its a short list that I think will keep growing bigger and bigger with time :)
I want to add a recipes page too, to keep some of the easy peasy recipes I got from my mom.Lets see how it all goes.
oh and to people who make a mountain out of a molehill,if the phone keeps ringing,and none attended,its probably because they didn't hear it.Its not because they are purposely avoiding you.Would you please try calling again a little later???......... please....??? ?