Holiday Gift Exchange
Marvie's Gift Exchange package arrived today.Actually, got notice that it was at the customs on Wednesday evening.Since Thrusday and Friday are holidays,we got to take it out today.
Marvie sent me an awesome package.Every single item was packaged with cheerful holiday wrapper,individually wrapped and tied with a yarn bow.....very cute.
I had a very excited little helper who wanted to tear everything out .It became a task in itself to keep those little hands off the package.He seated himself right in middle of the table and squealed............."ooooooooooo kissmas tee!!!"(ooooo christmas tree!!) as I took out every package and unwrapped it.
Inside was a gorgeous handmade stole,in a lovely shade of brown,in the softest yarn I 've ever come across. I don't know what yarn it is.It just feels so luxurious against the skin!Everyone agreed it looked great on me,and I am saving it for our special event ;)
Two skeins of Lion Brand Suede yarn..........in lovely jewel tones
it actually was on my wish list ,not anywhere online,just my little yarn journal and never told Marvie about it.......how cool is that?!
Two pretty balls of thread.
This was another colour I had on my wishlist .
A LOT of steel Hooks,I didnot count,as there were that many!
A thread cutter pendent..........another wishlist item!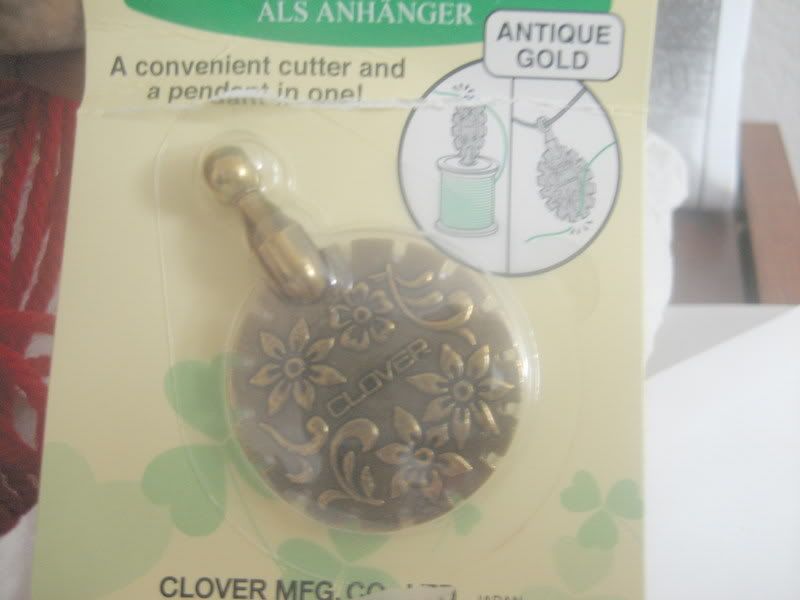 Four Magic crochet Mags,a Knit It Mag,and a Simply Creative Crochet Mag.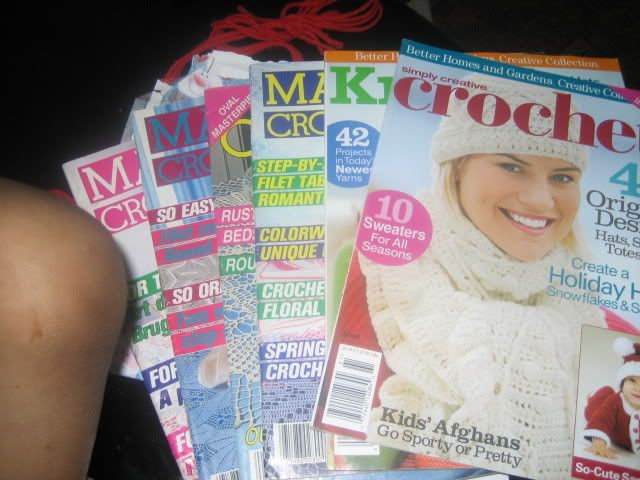 People, these Mags all have adorable patterns in them
Guess what I found in the Simply Creative Crochet Mag? ............ Imagine my joy when I saw this Tunic!!!!!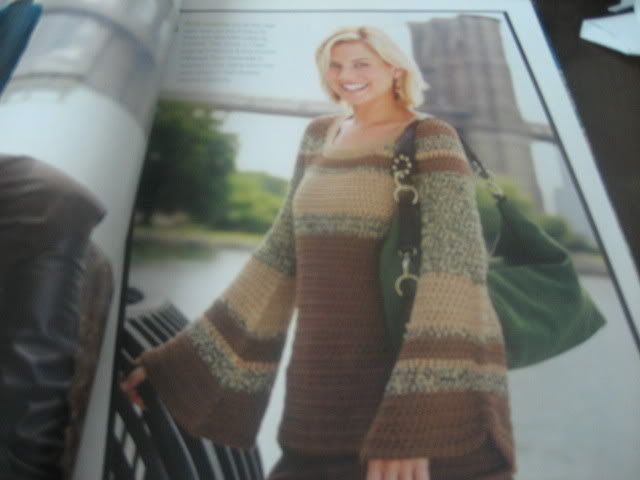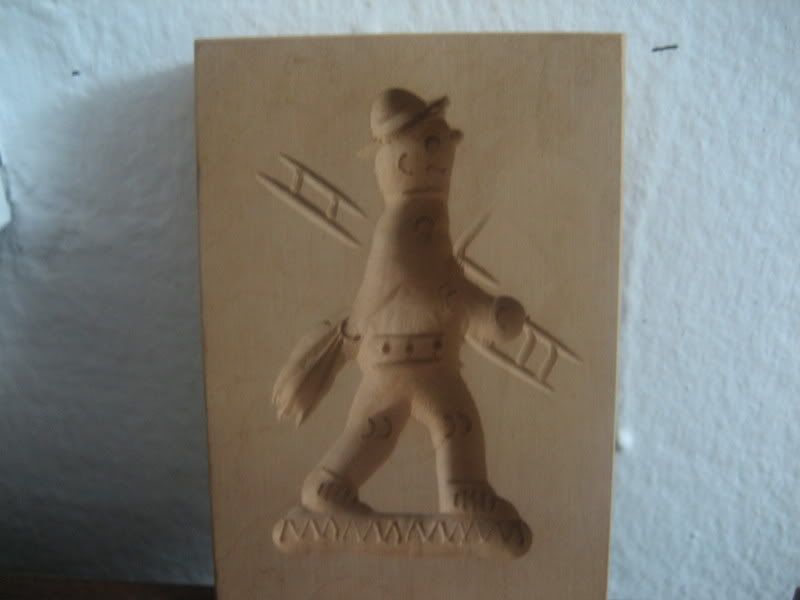 Springale Cookie Mould,something Unique from Germany.
A cute Drawstring bag!!!I looooooooooooove this bag!!!So cool!
StitchMarkers,Yarn Needles
Bamboo Knitting Needles
The Big question that's eating my brain right now is, How did Marvie put together the stuff I was
lusting
wishing for? I never posted a wish list anywhere online and I never told Marvie too :-?
A greeting card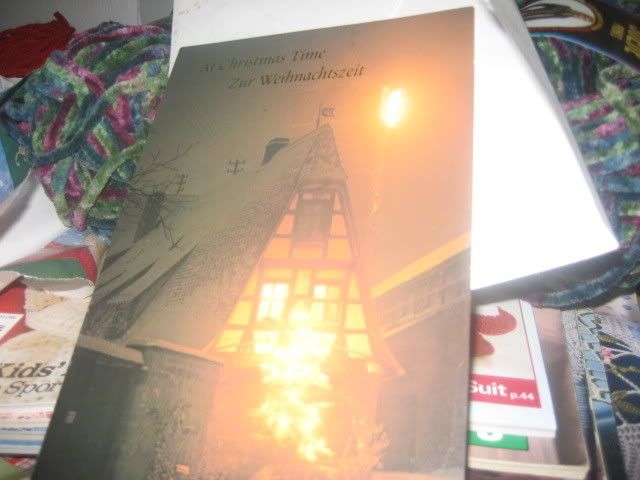 There were also lots of Candy and oooooooops I forgot to take the picture of the case in purple she sent me to keep my hooks !!But can you blame me? I was so overwhelmed with the stuff she sent me.
Thank you Marvie, you spoilt me rotten!!!!