I've got Mail!!!!
Remember,me drooling over this Magazine??????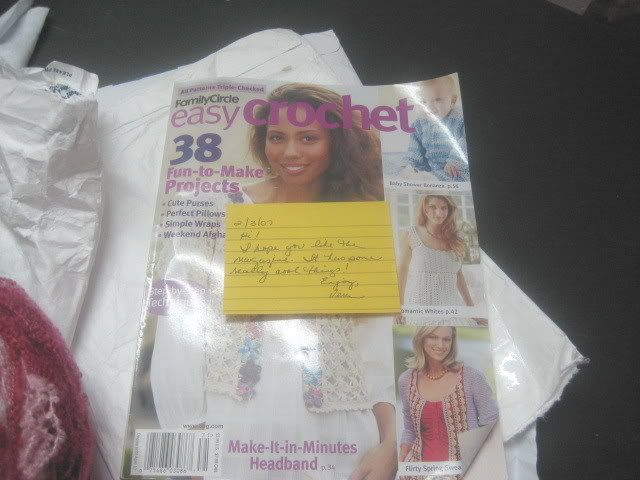 Vera
sent me this Mag in the mail........I havn't put it down ever since I got it.That should say it all I guess ;)
And remember ,I was wishing for this yarn?
Well,
Deneen
sent it to me !!!!Its going to be a Butterfly Shawl. Its absolutely lovely!!!
I can't stop grinning ear to ear today, :D you girls totally made my day. Thanks soooooooooooo much
Vera
and
Deneen
.