New Acquisitions
When you start to knit something as big as a Toddler sweater,certain things are bound to happen like,


you forget how to count one to seven,


you stitch rip stitch , rip stitch rip stitch and then rip and stitch some more.............
before you get the hang of how it all works.
So here's the back of the simple sweater I am working on.
I am making it for Little M.He likes this colour.While I am working on it ,he would come near me, touch the yarn and say" its soft" "baby like this colour" .The yarn is Bravo colour,100%acrylic .Then he would go on and ask" what colour is this ?" and if I say yellow, he'd say" no its orange" and if I said orange,he'd say its yellow.Next he would ask me the colour of the needles.Obviously with so much going on around the sweater, progress has been pretty slow.
He's learning his colours .Everything is described in colours." I am combing my black hair" "I've got a black hurt on my brown skin " "I am eating white rice with yellow curry"etc.Its too cute hearing him talk like that.
Here's a closeup of the stitches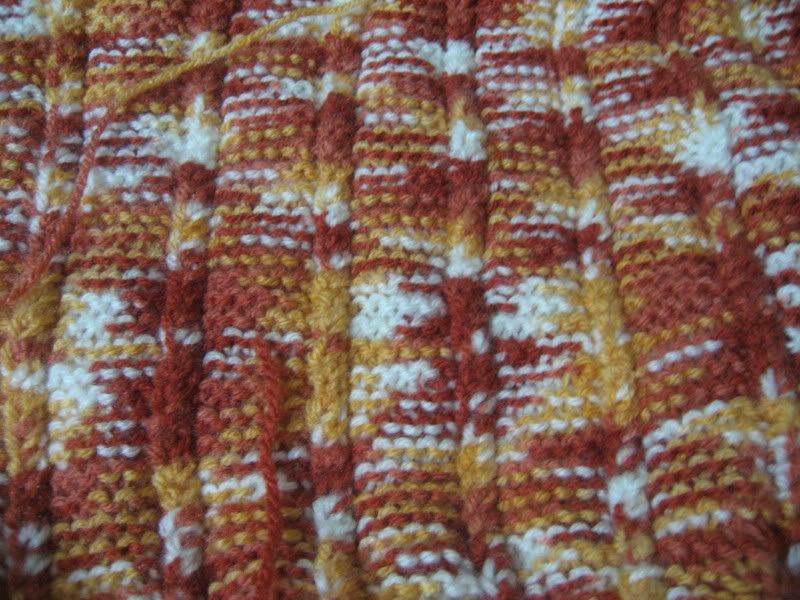 While Dh is working out of the country for a couple of days,I got some stuff at the yarn store to keep me company.
A pattern leaflet.I plan to make this Sweater for me some time in the future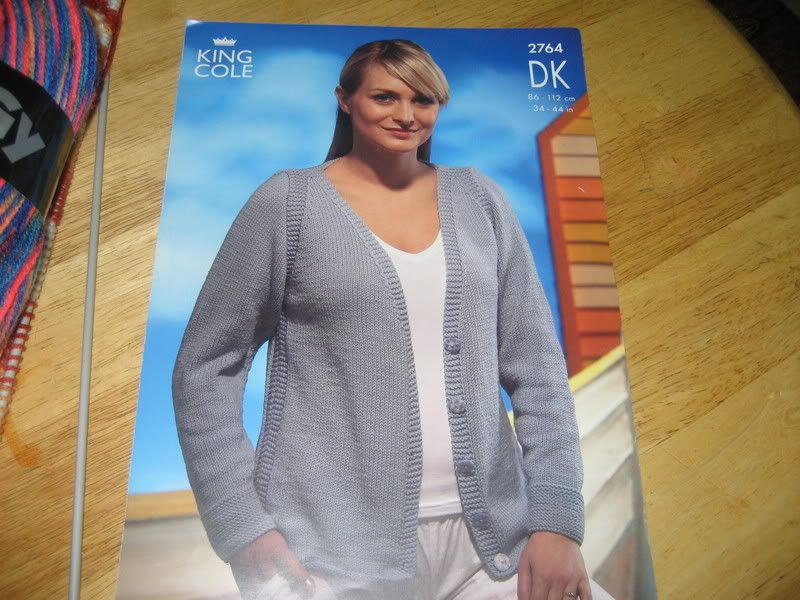 There were a few baby sweater pattern sheets too, nothing fantastic tho .This leaflet was the only adult pattern I found there.I was hoping to find some beginner Knitting patterns having no such luck, I got this to compensate ;)
Some yarn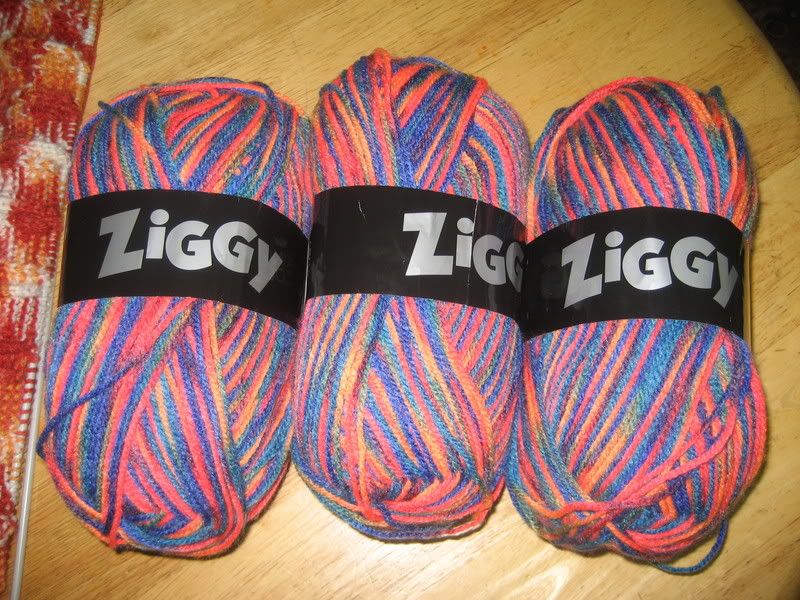 This colourway is a little too bright for my taste,but this was the only colour left in this Acrylic Nylon blend yarn.I don't know what I am going to make with it.I got it to check out how good this yarn is to work with.It does feel very soft .
Some more yarn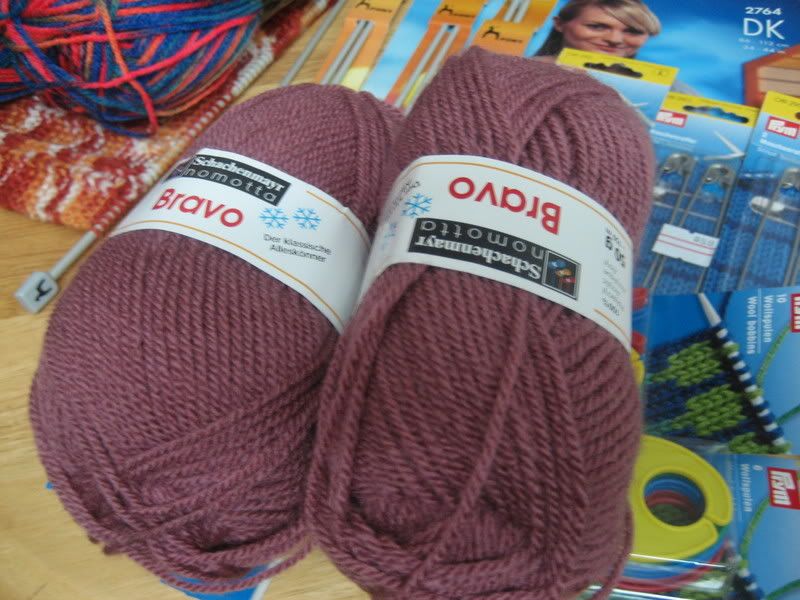 *Wonder where those yarns disappear as soon as they appear*
Stitch Holders and Needles.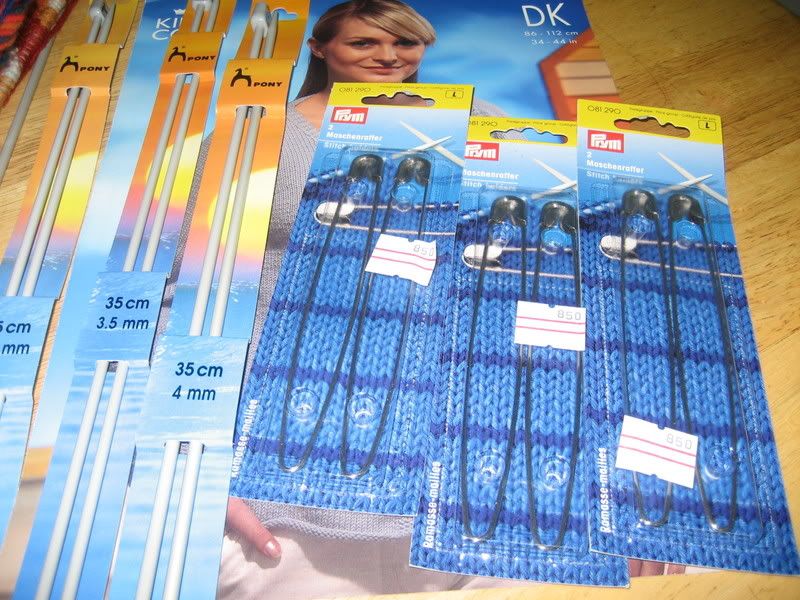 Yarn Bobbins,
I have no idea for what they are used .Just got them coz I may need them someday .
Finally the much awaited Shea Butter from Deneen arrived today,Deneen had enclosed a vanilla sample for me.It smells heavenly, so mild and nice.I love it!!!!