A little Pampering came in a box
My Rescue Ranger Secret pal- not secret anymore ;)
Danielle
,sent me a lovely package today.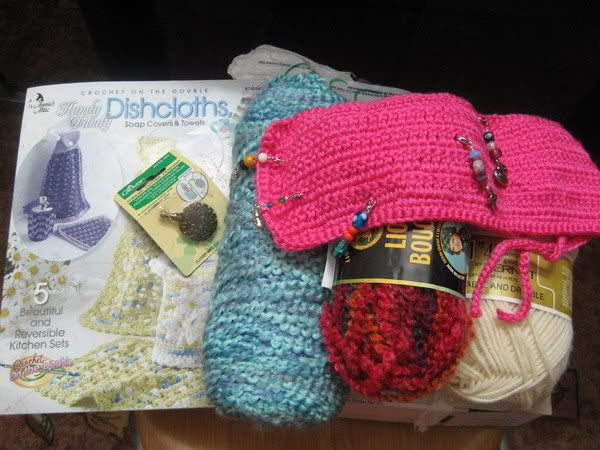 Lovely yarn,a nice pattern book,a thread yarn cutter,and oh- so -cute stitch markers all in a pouch of their own!!!.I adore the little teapot and the cross stitchmarker .Can't have enough of admiring them :D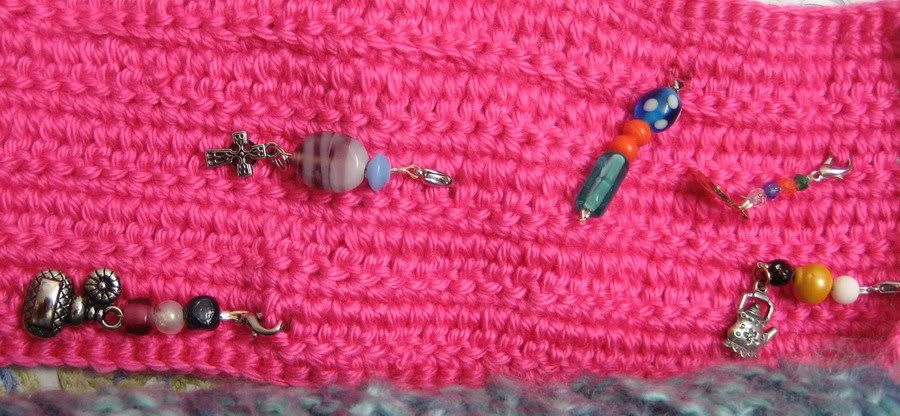 Thank you so much for jumping in to send me a wonderful package!!!!
OOOOOOOPPPSSSSS !!!!!!!I forgot to mention earlier that another Rescue pal Nikki purchased this online pattern for me......
Orchid Crocheted Top.
I've been drooling over it for a while ,so when she asked me which pattern I would like to get ,I asked for this.
Sometimes I think /thought I've done it ,to later realise that what I thought I did was actually in my sleep dreaming I did it!!duh do I even make sense!!
Well,I was just trying to say,I meant to post about it here on the blog,and thought I did but didn't :)
Today was also A's PTA,I am extremely relieved that it went off very well.I am glad that A has another nice class teacher this year.I met the rest of the teachers too,came back very impressed with the way they all handled the meeting.We met up last year's class teacher too and she told me A still goes and meets her every day just to say he's doing great in his new class. She really is an amazing teacher!
Not much happening on the crochet or knitting side.I finished both the Left and Right part of the baby sweater .I need to get started on the sleeves.I finished up a couple of small things .A garter scarf in magenta eyelash for my niece and a pineapple bookmark. Oh ,the ripple shawl is slightly bigger than what it was a week ago.Pictures later.