Happy Easter Folks
Chances are , he could have dropped by to wish us a Happy Easter!
We had a quiet little Easter celebration at home since DH is away on business.I organised a mini egg hunt at home for A and his friends .From the smiles on their faces I knew,they had fun!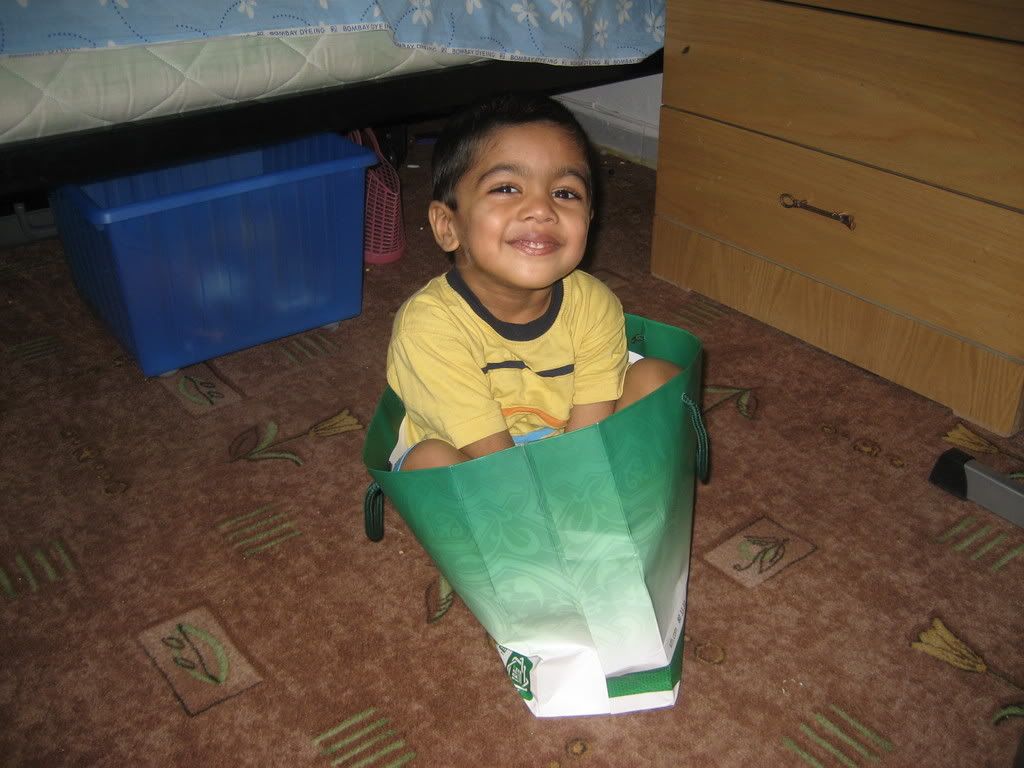 isn't this the cutest bunny you've seen this Easter?!!! When I came into the room,he was playing by himself sitting in that bag.So I just had to snap a picture to show.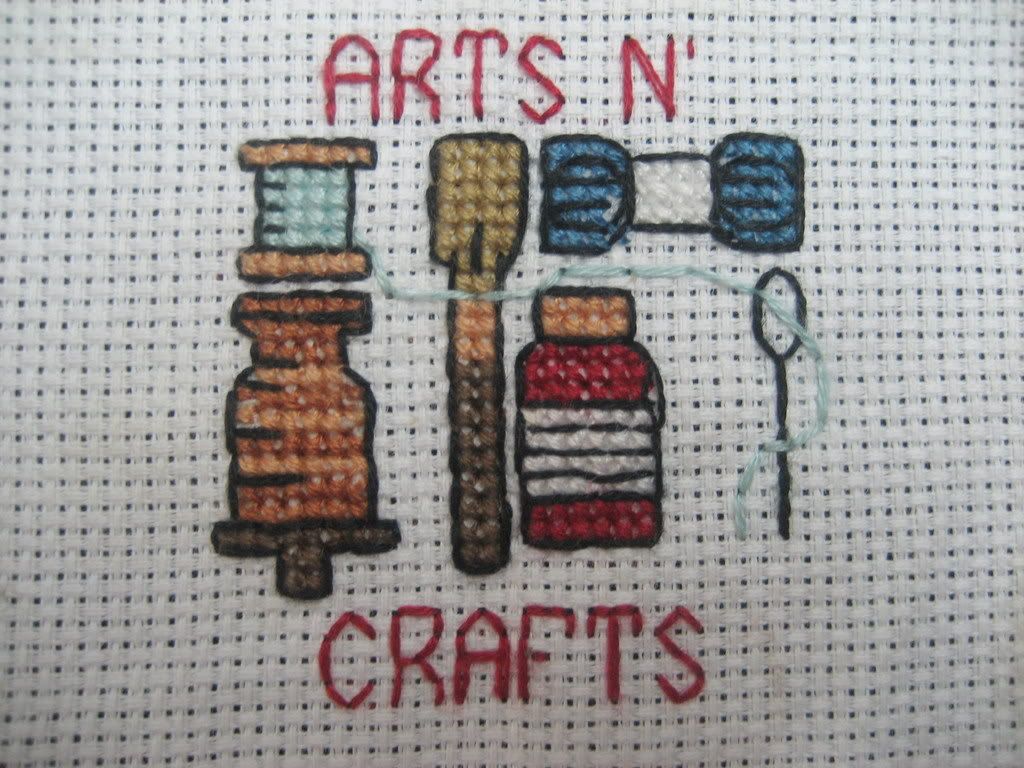 I made this counted cross stitch to put on my new craft basket.I got this kit as a freebie for a Needle n Thread Magazine subscription.Isn't it cute?I prefer small kits like these.Its so fun and at the same time gives the satisfaction of having finished a project.
I want to superglue this onto the front part of the basket ,with some sort of a border.I havn't decided what I want for the border