The Final Reveal
*image heavy post*
I was to spoil
Tiga
. I must confess, I had the best time trying to keep her guessing.Me ,being the only participant from this part of the world,I thought it would be just a matter of time before my assigned partner figures out.
My Super Coordinator
Knic Knac
, however, devised plans so that I remained anonymous,till to the end of the swap.And you know what, my partner never guessed!!!, which is the most fun part of the swap for me!!!
My package reached
Tiga
and she
loves
everything I put into the package for her.So now I can show you all pictures of the stuff I made for her.
Knit GARTER SCARF for Tiga's little girl in fun fur.This is the yarn that
Jaishree
sent me for our Doily Swap sometime back.I used a size 5 Bamboo Needles for this project.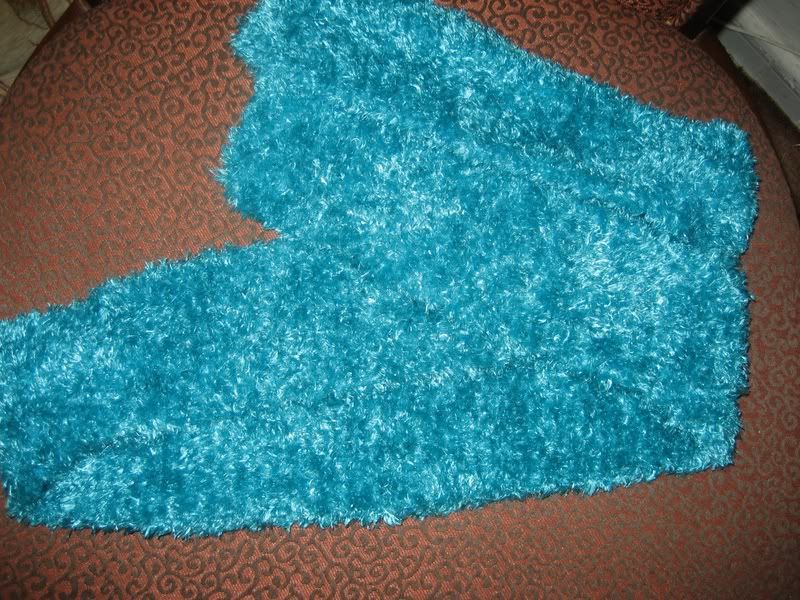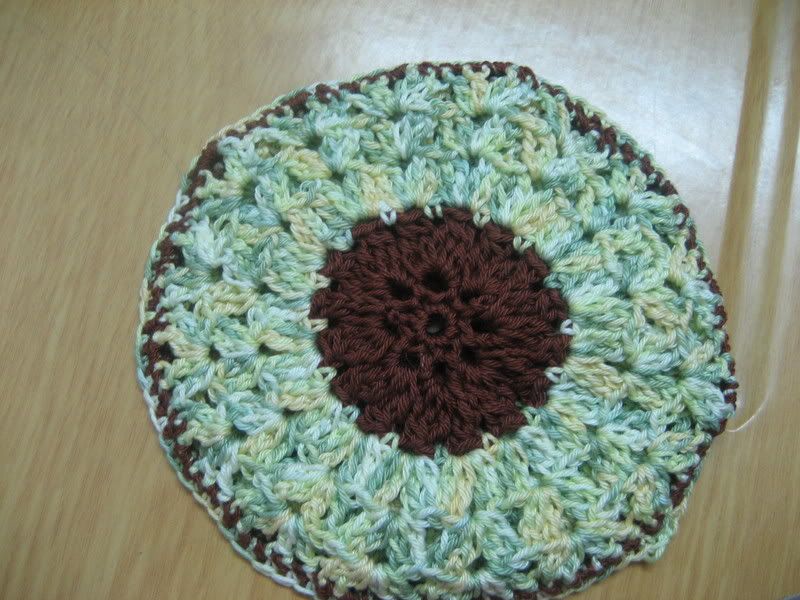 Hot-pad in Catania Cotton ,I used a G hook and the pattern is from Crochet World Magazine
Magic Square hot-pad,dishcloth patterns I can't remember where I got the pattern from,I should have written it down ......oh I also didn't know what yarn I was working with,but I learnt that it is Peaches and Cream yarn called Potpourri.So now I can add Peaches and Cream to the list of yarns I have played with.Its slightly thinner and rougher than the Sugar and Cream cotton yarn . BTW,the Aqua dishcloth is done with Sugar and cream yarn.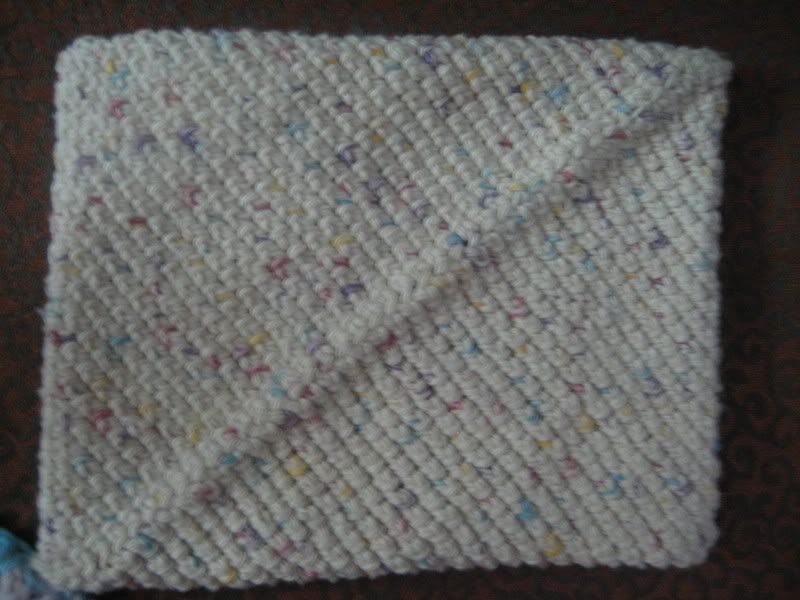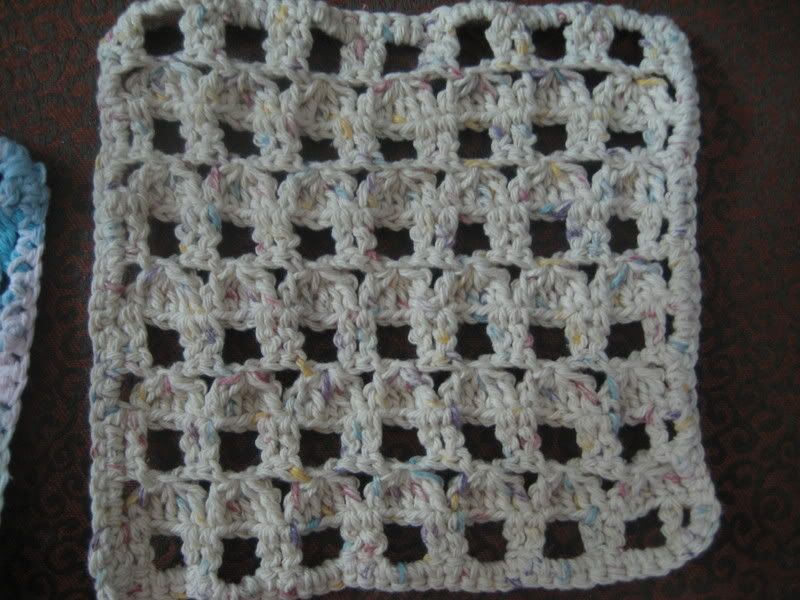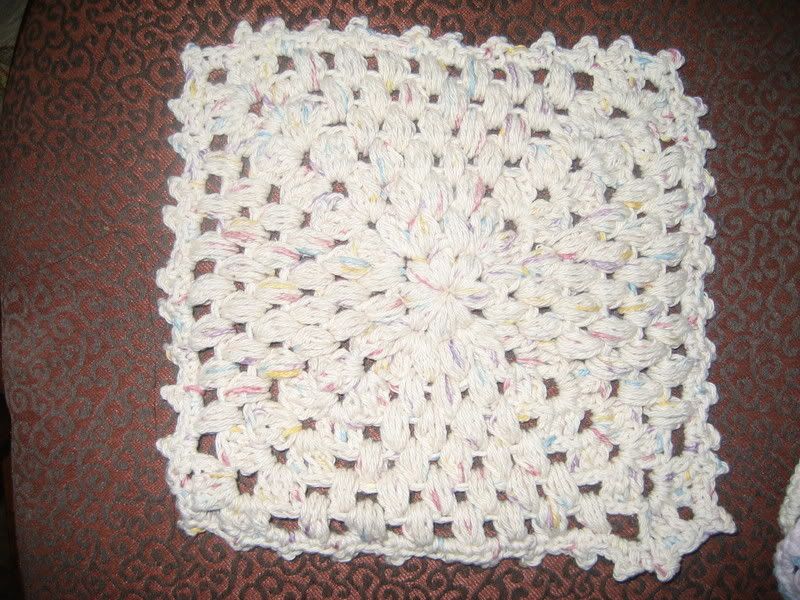 This is the Sunny-Table Runner from the Family Circle Crochet Mag,that left me scratching my head for a while.As you can see alls well now.I used Catania Cotton for this runner as well.Does it look christmasy to you? I only thought so after I got it done.
Catania Cotton is obviously meant for making clothes,and such finer things definitely not meant for dishcloth-es or hot-pads.Mainly because it is not thick and coarse to help with cleaning . Its soft ,silky and thin.I love working with it.
Sunshine Coaster,
two, out of the set of four,is made out of size 10 DMC Babylo thread and a 1.25 mm Jimra hook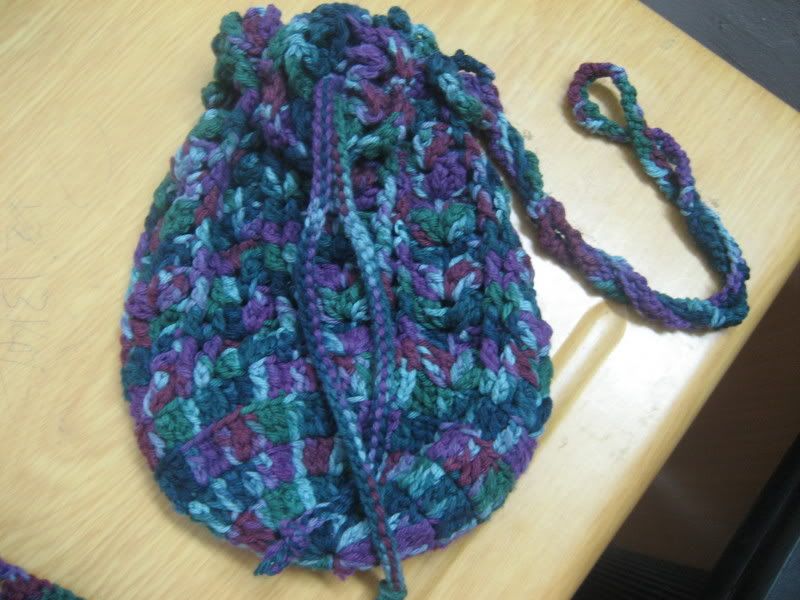 And this is my Version of Daphne Mah' s Donnell's Pullstring Bag.I used Midnight Magic Sugar and Cream yarn and a J hook. I thought after I made this one I should have used a lighter colour but didn't have any other colour of Sugar and cream yarn like the pattern called for.Tiga likes it so it doesn't matter anymore I guess.
Finally my beaded size 30 doily.This doily pattern is from Crochet Monthly Mag that I got here.I used gold seed beads instead of picots.I used a 0.6 mm Jimra hook. Yup beading all those beads was a BIG task but so worth it in the end.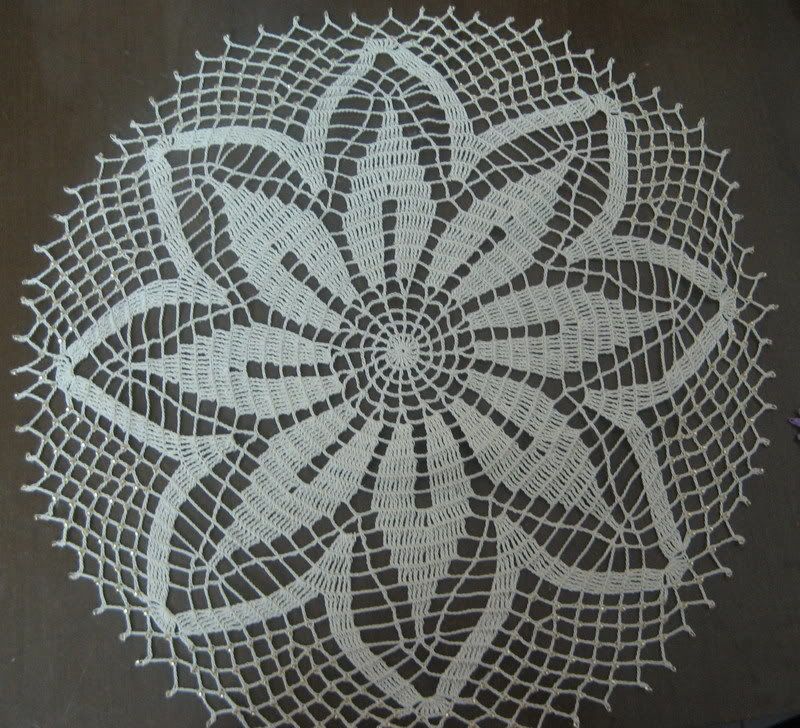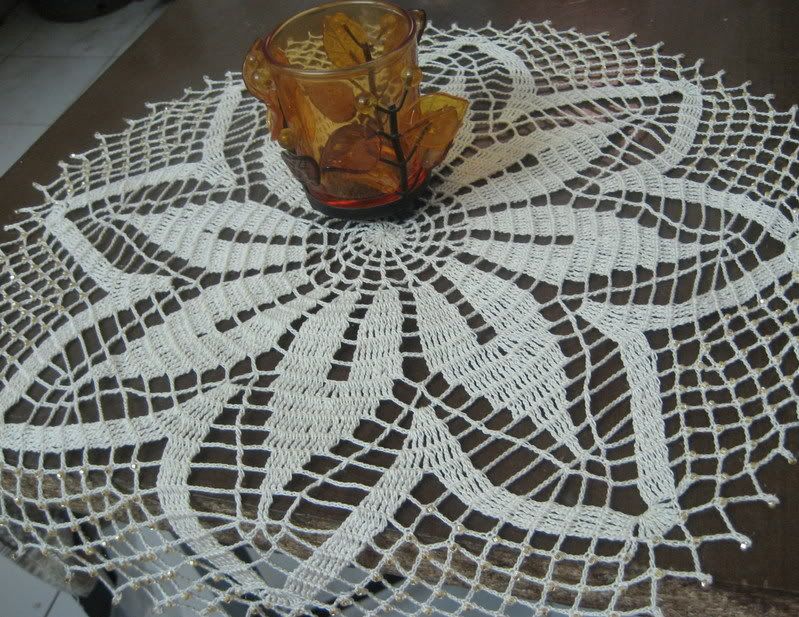 oooops I made a bookmark too,forgot to upload the picture on photobucket,its on flicker though.Check it out there.I will upload on a later date to this postwhen my internet connection is in a better mood.
I adore my postal system,so far I have sent out five packages including this one to the U.S.And all of them reached intact and less than the two weeks mark. Three Cheers KPS!!! Great job!!!! Keep it Up!!!!!
Oh and regarding my Secret pal,lets just say I have a fantastic Rescue pal now!.She sent me a warm hug and an absolutely hilarious Woody Woodpecker Cartoon to see on You tube. I adore Woody Woodpecker and it has been ages since I saw one .
*Thank you so much Secret Rescue Pal.You are just Wonderful !!*