An Amazing Rescue Secret Pal!!
All the way from Norway!!!!!
Monica
, my fantastic Rescue Secret pal,went all out,to make up for my own disappointed Swap.
She sent me lovely cards,hugs,and Woody Woodpecker cartoons,Tinkerbell Videos on You Tube ,and made sure I was pampered enough and more.
The icing on the cake,came in a package I got yesterday. Actually ,the box had arrived a few days back but our weekend got in between me and my package.
.......take a look at all this !!!!!
Isn't that just fabulous!!!I wouldn't be exaggerating if I said my jaw dropped looking at all this yarny goodness. I already have plans for some of them ;)
Take a closer look at some very cute charms,they have little messages like 'made just for you,'made with love' etc on them.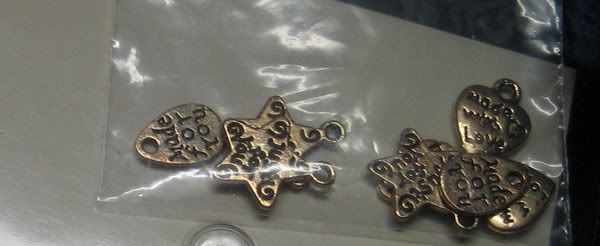 two heavenly smelling beauty lotions ,
a Norwegien Card that says
Today you are a star,you are absolutely Fantastic!
with a very warm hand written note inside........awwwwwww
Monica
, thank you for being such a special Rescue Secret pal. You surely outdid yourself putting together this amazing package for me .Infact you are one who is
absolutely Fantastic
!!!
I am on Cloud9 .........thanks to you :D