One down,two more to go!
Easy Ripple Shawl for my Mom .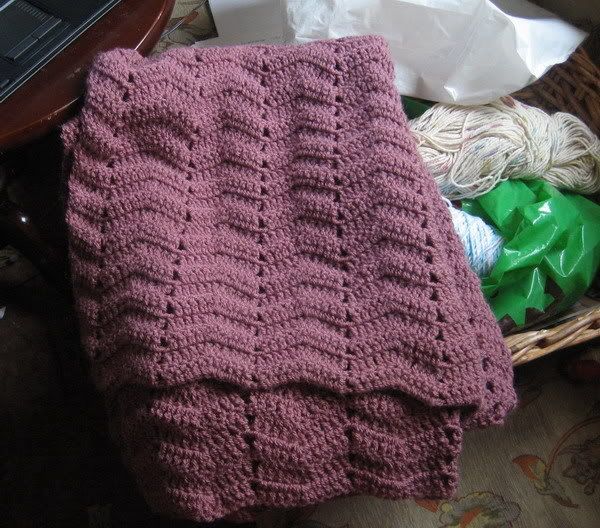 I used about Eight skeins of Schachenmayer Nomotto Bravo 100%acrylic in colour #8175,dyelot,#70630 with a 5mm Inox Hook. I love how this yarn is soft and light with a mild sheen.
The Hook has finished its duty and has gone into hiding now.I hate losing my hooks and needles,but with kids always eager to lay hands on mumma's stuff,its bound to happen I guess.
A, has got selected for his school choir,he is very proud of his achievement,coz he wants to be a Pop Singer when he grows up. Last year he wanted to be a Bus Driver, and year before ,a Car Wash guy,so he can touch and admire his favorite sports cars from close quaters!
M thinks if some part of his body is troubling him ,he can replace it with a new one.Yesterday,he had a small allergic reaction on his arm ,so he goes,"momma get me a new arm,I don't want this arm its itching all the time.I want a new arm in Blue colour." :D
With the shawl now struck off the Things-To- make- for- Mom -list, I just have two more to complete, the doily and drawstring purse for her.
I'm thinking of making a beaded drawstring bag and have picked up some very pretty beads for it. Isn't it peachy keen the thread and beads match so well,coz I picked them at different times ,with no idea of using them together.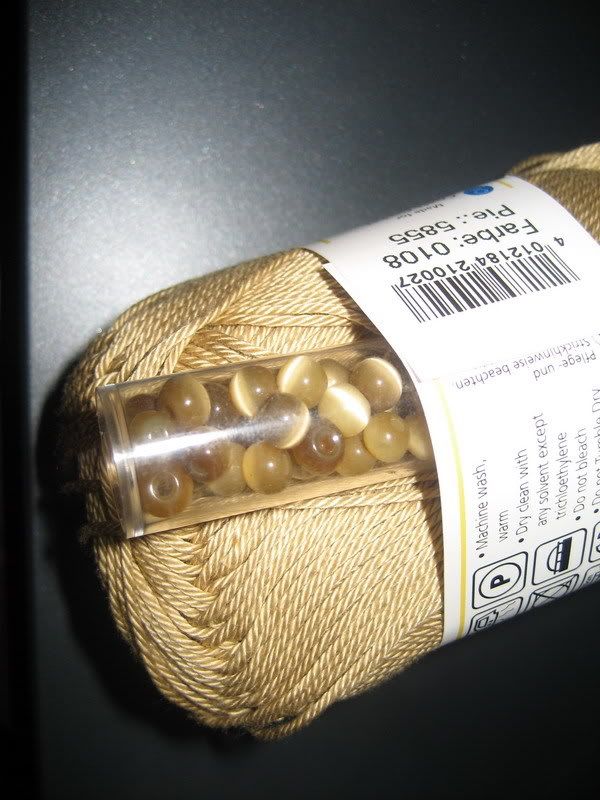 Unfortunately I picked up the wrong size 10 thread for the doily instead of the size 20 ,in the mint green colour I wanted. Size 10 doesn't impart that dainty look to the doily. So another trip to the store is in order.I am not even looking at the yarns this time,no I am not even that side,if I do ,I'm gone :oops: I must use all the yarn I have already ,before I think of buying some more yarn.