Weekend Update
This is where we spent most of our friday....looking for a bike for little M, we are still on the look out We decided to check out a few other places too before we decide which one to get.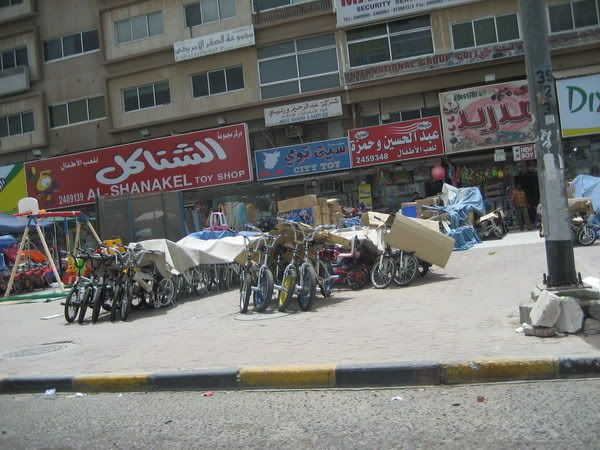 Whenever M is upset , he runs to his Big brother for comfort
This is the parrot I wasn't too happy to have around.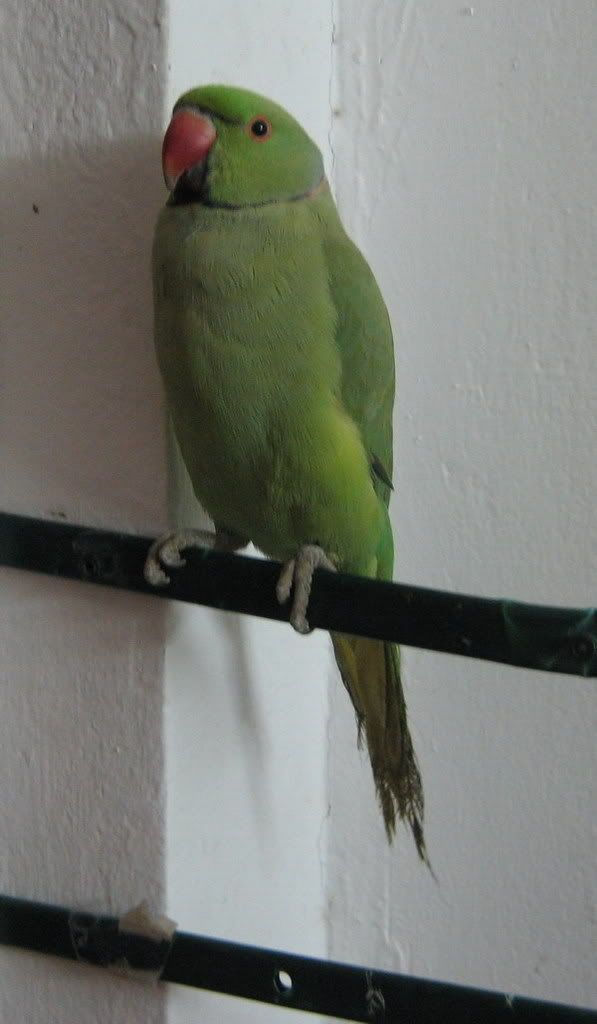 As you can see , he is here to stay. I,
in a moment of carelessness,unguardedness, by slip of a tongue, whatever
called him Louise on a whim , and now I am trapped!! I am told ,naming a pet means I have accepted him into the fold.....ugh I didn't know that!!
Yesterday, he, somehow got into the A.C and dh had to get help from outside to get him out. Let me tell u, it took a solid three hours ,before he was finally taken out unscathed .Thank the heavens, the motor on which he chose to sit on , stopped working once he went in.
I tried to use it against him but now he has been moved to a cage instead being let loose in the house.So while I continue to show my displeasure and ignore him, little M continues to hold long conversations with the bird,about all things that interest him.
Anyways, I thought I'd start this project and did a few rows
Any guesses what this is going to be?
Oh !how could I forget this!!! It had arrived when I was away in India and dh totally forgot to mention it to me .Now, I found it while I was cleaning the shelves.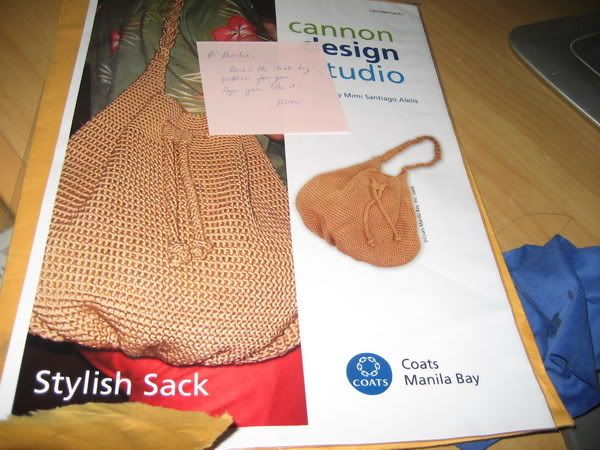 .
Thanks so much
Mimi
dear :)
Can't wait to get started on it.I am thinking of making it with my favourite Catania.Will have to check in the store if it is still available. However , I won't be working on this before I finish a few other projects I have on my to do list..............maybe this will be the project to keep me occupied when M starts preschool............you know what, I am excitedly looking forward to that unlike a few months ago when I wasn't ready to let go.Both of us are so ready I guess ;)