Booties for a Big Baby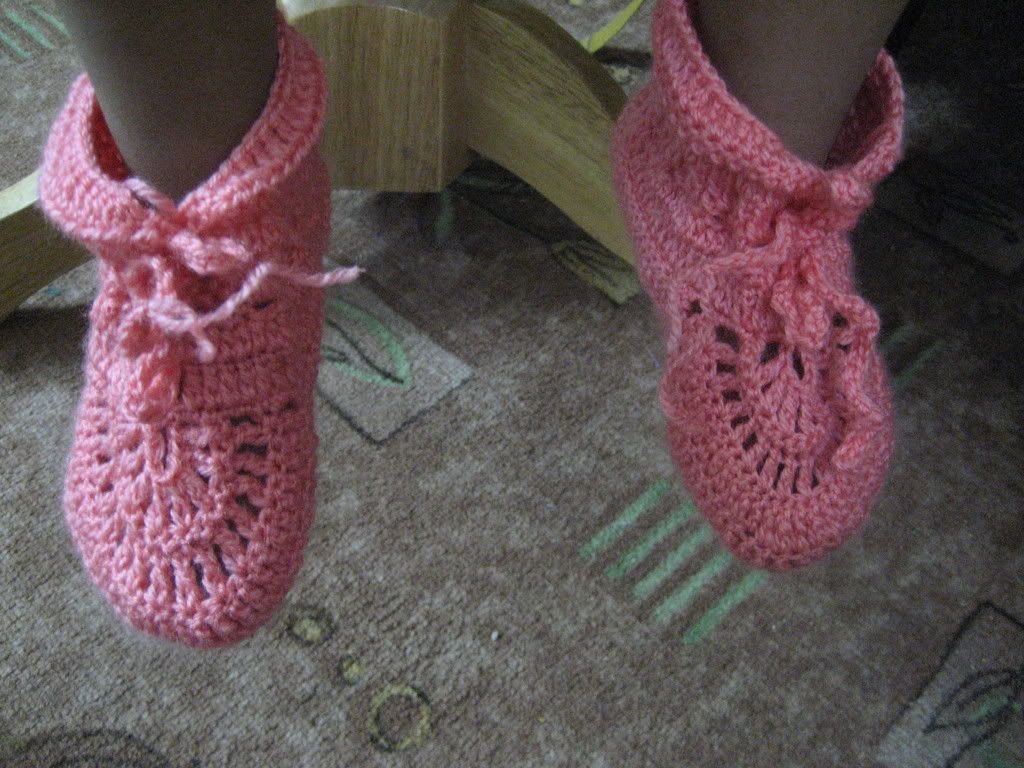 Everytime I start making something,little M would run up to me and ask ,"Mumma are you making that for me?".
Just when I wanted to try
Mimi's booties
, he came with twinkle in his expressive eyes,smiled and asked eagerly, "Mumma are you making this for me?".It completely melted my heart to see the anticipation in his eyes that I decided I would make this bootie for him.So I said "yes sweet heart, I am making it for you".Completely thrilled with the answer, he ran away to play with his brother.
I decided to use yarn first and later make the booties in thread the pattern calls for.The reason I made these so fast is ,first , these booties were so easy to make with very clear instructions.Second , whenever M saw me doing somethingelse , he would come and demand in that stern tone, "Mumma aren't you working on my bootie?" I had no choice but to work till I finished.It fit M so well!
gasp I am not used to getting the right size often
. He walks around the house wearing them, it really is cute.
Now I am all set to make these booties in thread .
Yarn :Hariri 100% acrylic (local yarn)
Hook:Inox 2.5mm
Pattern:
Mimi's Baby Booties