Spiderman madhouse
There is some kind of Spiderman mania sweeping our home recently
A has seen Spiderman part 1 and 2 for the upteenth time now,and still doesn't seem to get bored.The bug has rubbed off on M and joins in chorus to his brother's Spiderman spiderman" every time A hums it around the house( which is very often!).
In keeping with his current fascination for Spiderman, all his back to school stuff are Spiderman,
right from the school bag to his lunch box.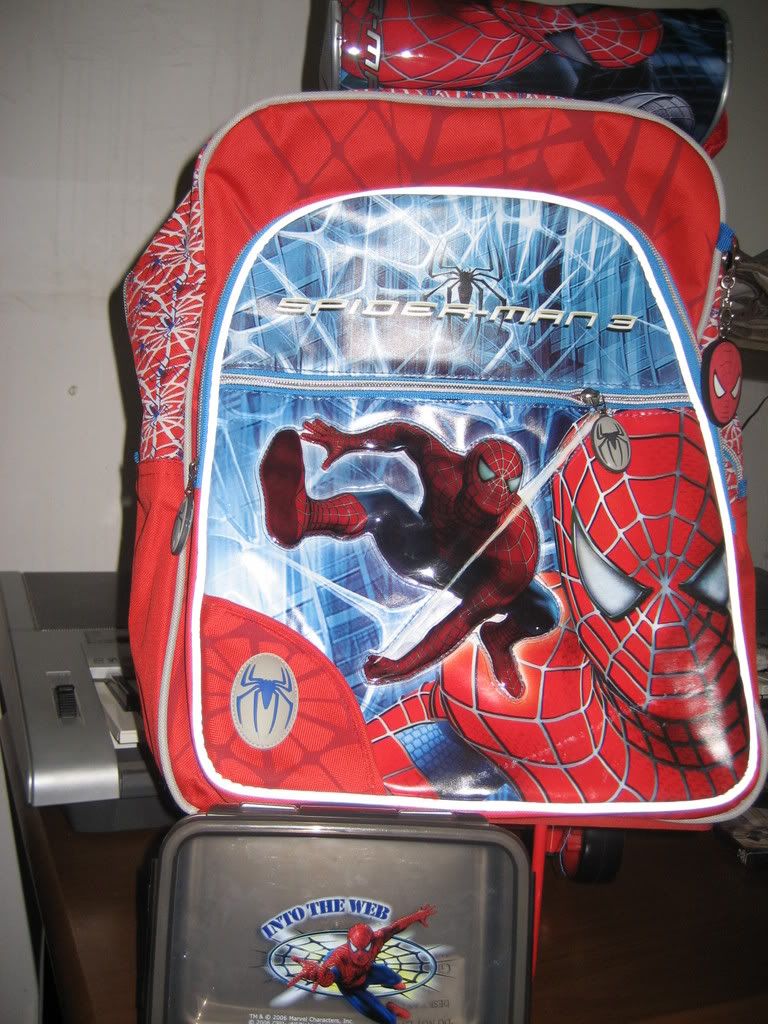 Why even M's bike is a Spiderman.
All their games are about spiderman ,beating up the poor pillows.
And they don't even walk around the house; singing spiderman spiderman, they leap from one seat to another in true spiderman ishtyle :P
Now the jingle has got stuck in my head and I can't shake it out!
A started school today,and had a good day........a good start to the new term in school.