Weekend Fun!
Our weekends are no longer Thrusdays and Fridays but Fridays and Saturdays.First week ,it seemed like we were working more days before the weekend arrived .
After I had a wonderful and exciting day today, I am glad, there is one more day ,to stay awake late in the night and not worry about waking up late for school the next morning.
My friend took me to an Exhibition today , mostly of handmade things.I was so thrilled to see this stall full of crocheted stuff.
Simple ,useful things _Cell phone covers, make up pouches, pencil pouches,hairbands,Friendship bands,Small change purses all very cute and made with yarns I know.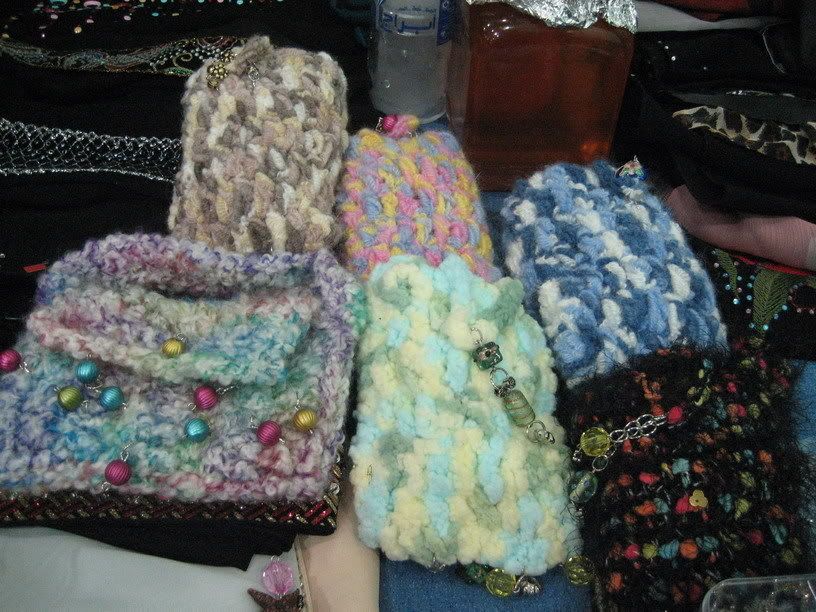 I also got to taste stuffed Vine leaves,and quawa,(arabic coffee served in small cups which is continously refilled.) I think we need to develop the taste for those. In all it was very fun trip and I learnt a few wonderful things about the Arabic culture.
All the baby stuff I begin to crochet, seems to be jinxed.I started a blanket again after the Round Ripple flop.I've had to frog that because it started looking like a bow. Then I tried the basketweave stitch in hopes of making Dot's Basketweave blanket but the bernat coordinates yarn that I have doesn't look very good in it.Desperate to make a start somewhere,I cast on for a baby hat and all I've done with it is ,cast on and frog so many times, I have lost count!Then I started making Mimi's Baby Booties and I havn't finished it up because little M has a bad cold and fever, and has been extremely cranky.So I put aside the baby stuff to get back to, on a more peaceful day,and made a couple of pot holders instead .
Crocheted Potholder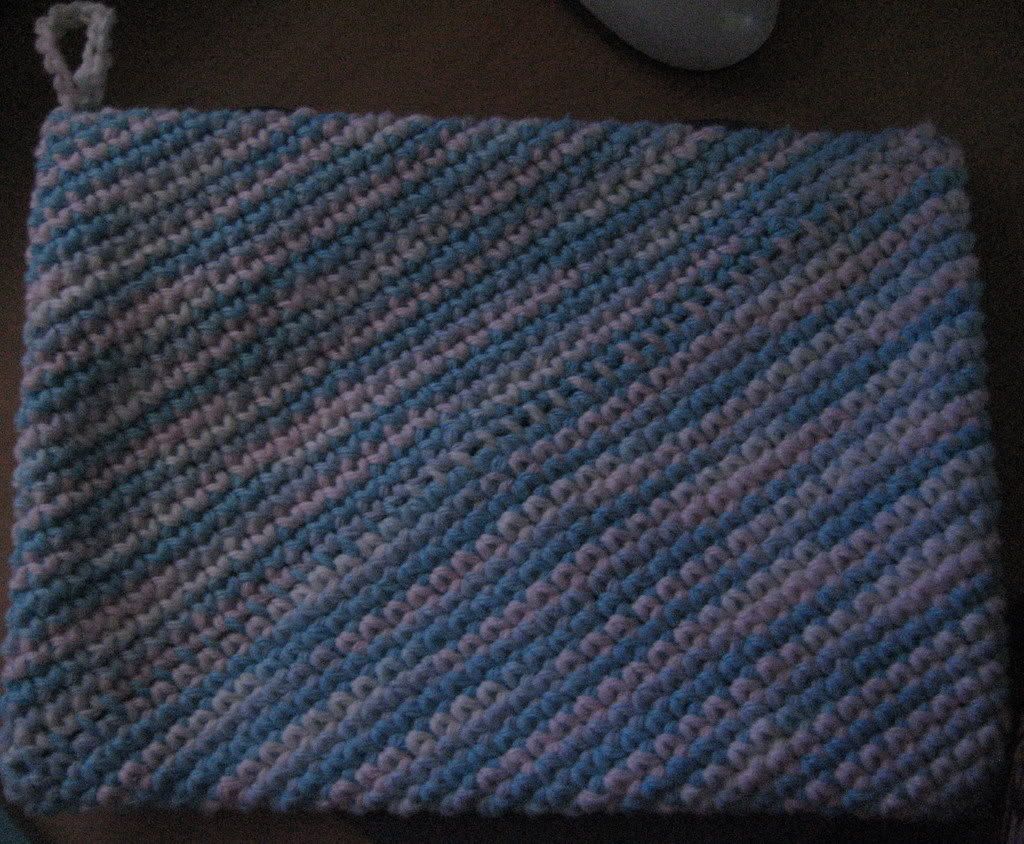 This pattern is the Magic Square pattern I made
earlier.
The Scalloped Potholder
For both these potholders, I used Sugar and Cream yarn in Aqua ( I think) and a G hook.The Cone that I made all these Kitchen stuff is almost over now :(
the
trellis head wrap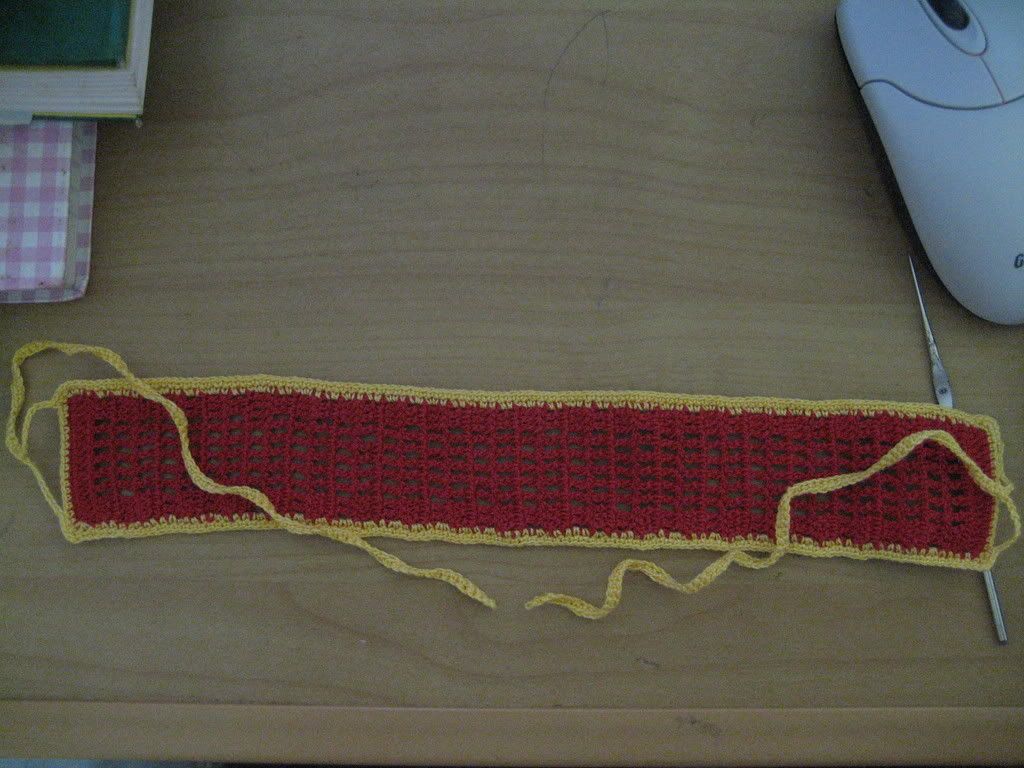 .
DMC Babylo size 10 thread and a # 6 nameless hook. :)
If you wondered just now, about my sudden interest in baby stuff _no, there's not going to be another baby here,in our home _ my SIL is going to be have a baby! I'm super excited ,I'm going to be an Aunt .Whats even more wonderful is that her due date is on my birthday!
I 'm silly like that! I know! :P