Another Bag in the closet
The Harvest Festival was fun fun fun, loads of food and lively banter and guessing games.In keeping with tradition,we didn't win anything. :P Even gave away the winning ticket when we mistakenly got two instead of one.How is that for being 'Lucky '!!
We bought so much food,that I don't have to go near the kitchen for next two days but to use the microwave :)
For our food stall, I made Idli and Chicken Curry and this is the first and last time EVER,I am cooking this amount of food,without proper utensils...... nuf said.
Moving on the main reason of the post........I needed a bag, so I went bag shopping.Now my closet is overflowing with bags of all shapes and sizes but I havn't got the perfect one yet.
While at the store, a lot of crocheted bags caught my eye.Nothing that I really liked. Mostly granny square ones with exhorbitant price tags!!Plus,Why'd I buy a crochet bag when I can make one myself?!
So bitten by the bag bug , I made some variations to
the one I made before
and Viola!!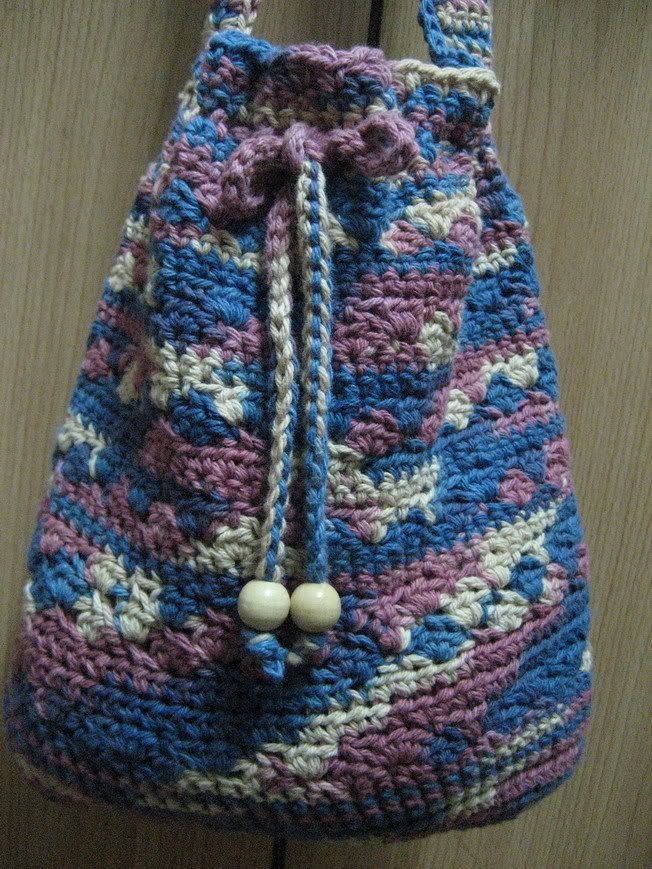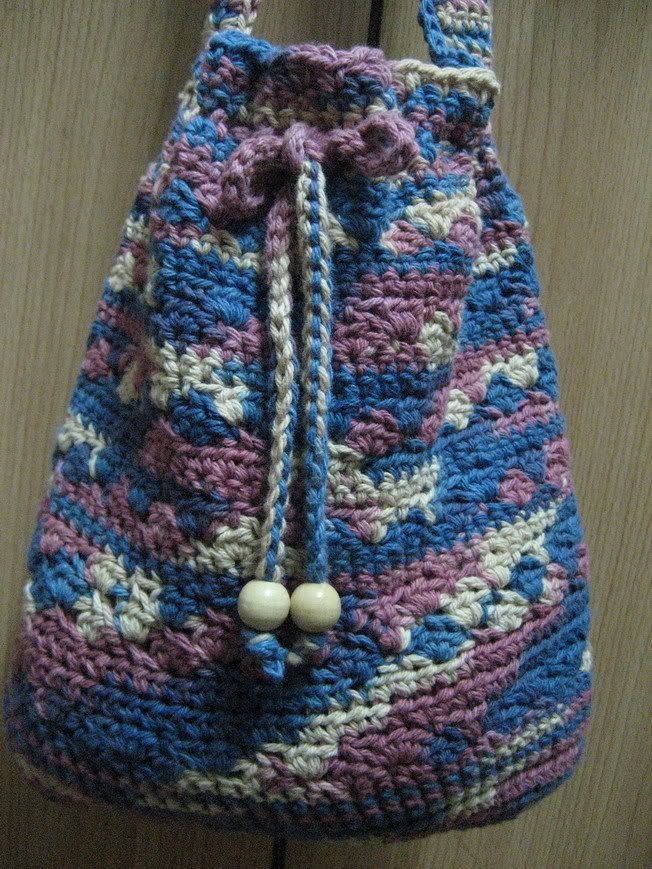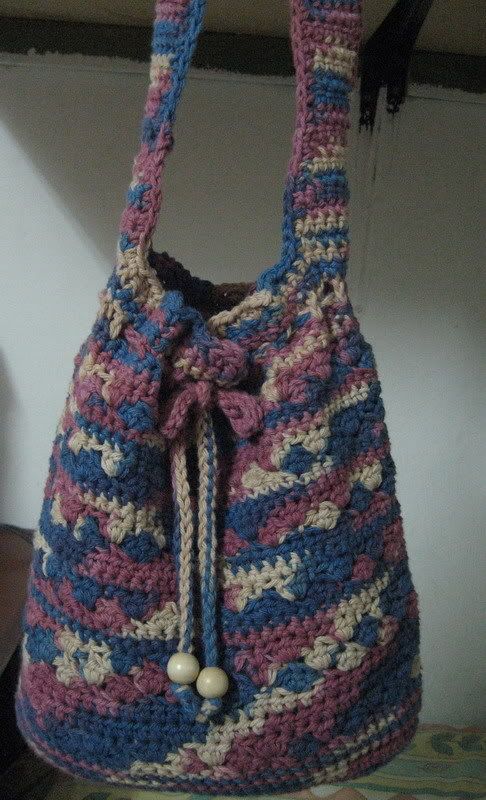 Materials Used:
Y
arn:
exactly three skeins of


Sugar and Cream yarn


Newport Colour 172,dyelot 3338


100% cotton yarn.
Hook:
H hook.
Two wooden beads for the drawstring ties .
Scratchpad scribbles:
I fell in love with this colour way and yarn the moment I got it from my fairy godmothers in a crochet group I belong to.Had been saving it to make something for me with it.
I was very excited that I had enough yarn to complete the project.
I've not lined it but would like to, for added support.
I wonder if it will stretch with use.
I 'm keeping it for me although M thinks it will be great to store his toys in it.
I must add that this is one of those projects that I worked on like I was possessed and couldn't stop until I was finished
I used a smaller steel hook to pull the cord for the drawstring through the small hole of the wooden bead.
I still havn't touched that baby blanket I must be working on.I am planning to change the hook size to K so that it will get over fast.