Charted August Doily and Blog Name change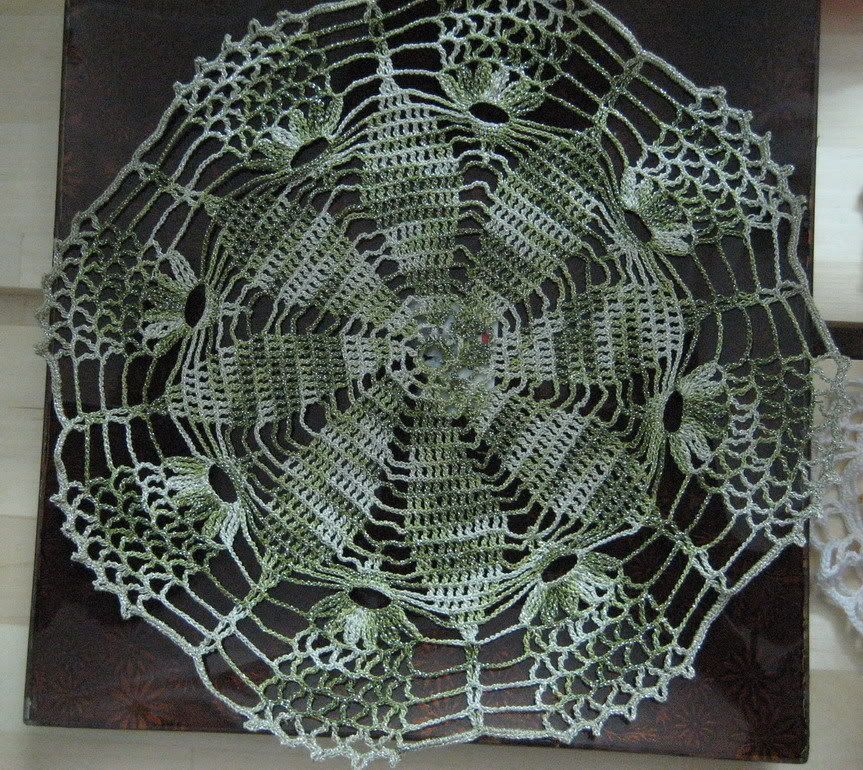 Here' s the August Charted doily.
The thread I used is called Red Rose which I got while I was in India two years back.
A friend tells me it is size 20. I used a .55 mm Tulip hook.I needed a little more than one 20 grm spool.
Ran out of thread in the last row.The thread I substituted is not very visible_ the varigated thread I used ,also had the solid colour I substituted with .So its not obvious.
This thread was little hard on my fingers .I do have quite a bunch of these in assorted colours...... so,what do I do with the rest?!! Probably will make bookmarks or coasters with them
I am keeping this for my home :)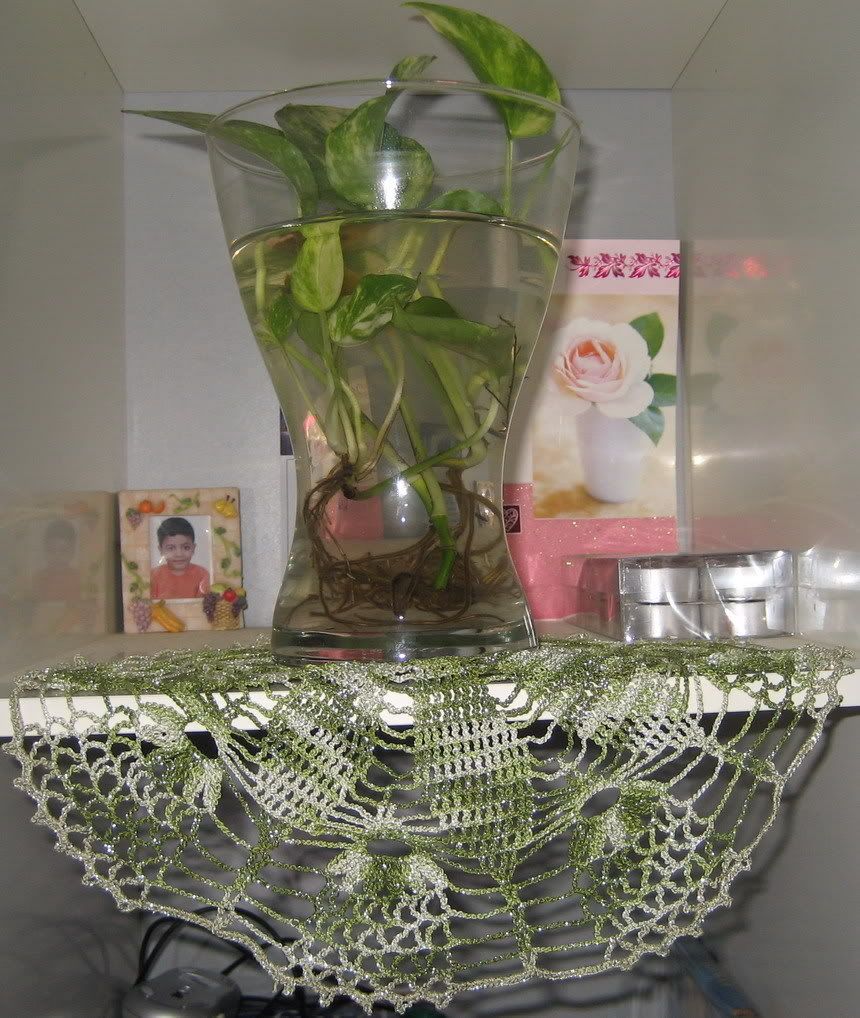 About the Change of the Blog Title
: I felt a need to have a more generic title so I can share other interests here on the blog,without having to feel guilty about not sticking exclusively to crochet .