India Trip (part three)
The highlight of our trip to India, was the visit to my ancestral Village.I hadn't gone there since I was twelve or something.I wanted my children to know this place.Although it has been a long time since I've been there, there are some very sweet memories associated with it.
We spotted a very picturesque place enroute.There was a lovely little stream running through a mango groove.
So we decided to spread out picnic lunch there
.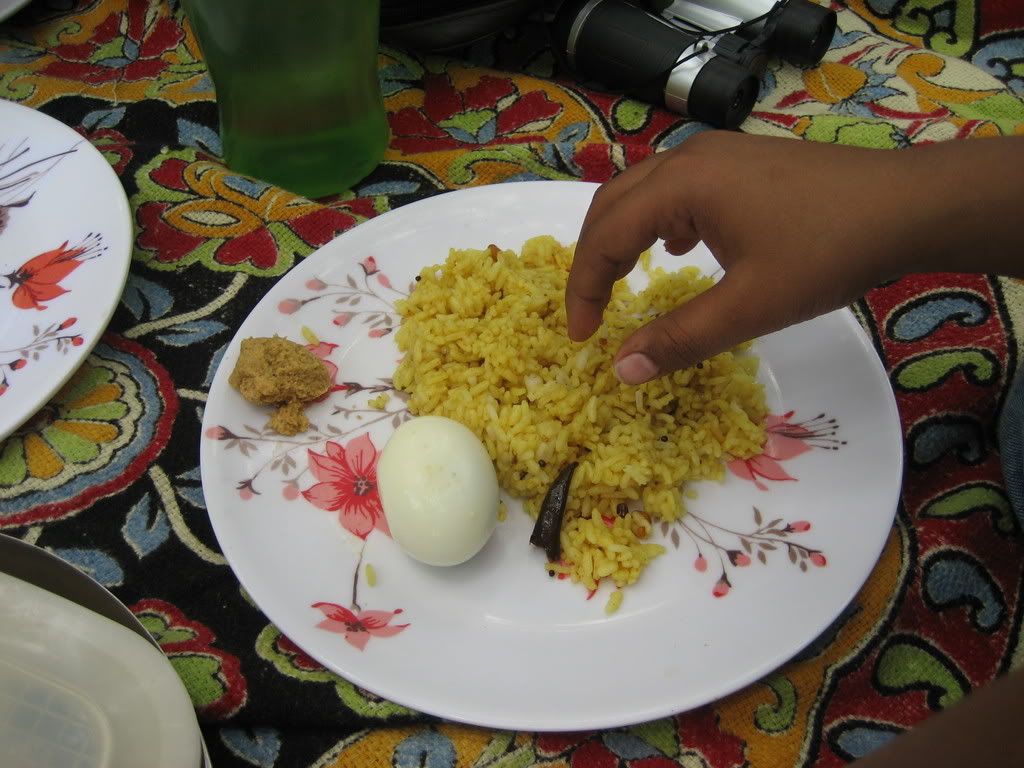 Just as we were leaving, a group spotted us and decided to have lunch there too. Don't they all look cute sitting like that?
A and M nearby the stream with the toy binaculors Mom got them both.
This is M posing near a termite mound,turned into a shrine.
I just realised I didn't post this soooooo