What do you do when...
Life gives you scraps?!........why? Quilt of course!!Well that's what I' heard and Did it too. People, you heard that right ...... I am learning to Quilt. Did I hear someone mutter, "like she needed more hobbies"?!!!
Anyways, I saw this ad on paper, and decided to take the Quilt Workshop right away.
impulsive as always
Its fascinating,totally addictive _ more ,because, I have an incredibly patient teacher. I think, I tested her patience to the limits. You see, I got the sewing machine right on the day before the workshop!! I had trouble figuring out how my machine works, (Yea,I know, even that ) getting the quarter inch seam , doing a single straight line stitch, strip piecing, cutting, everything in simple words.......... STILL......... I managed to come this far!!!!Not bad Huh?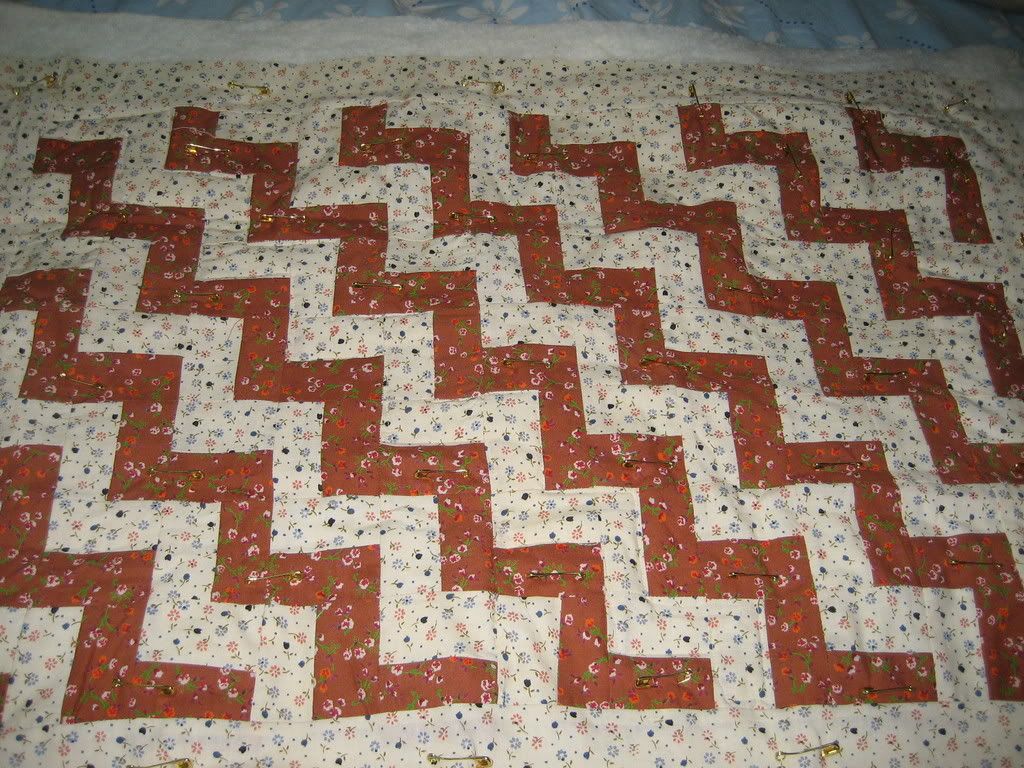 see those pins there? Its not completed yet.I am also working on a Sampler Quilt which is making 'Good Progress '. Once you figure out the cutting and stitching,I think its going to be total fun. I love Quilting so far _ going to the store and choosing fabric, trying to put the pieces together, see the quilt take shape_ there is not a single thing I dislike yet .What makes it so very interesting ,is that it is almost like doing a jigsaw puzzle, which is one of my other favourite things to do.
In other news, Little M fit into his Big Brother's (three year old) hand me down trousers finally.That needed to be marked with a special picture as M was so proud to be able to fit into his brother's pant and be as big as him.
I found this yarn here at a sewing machine store .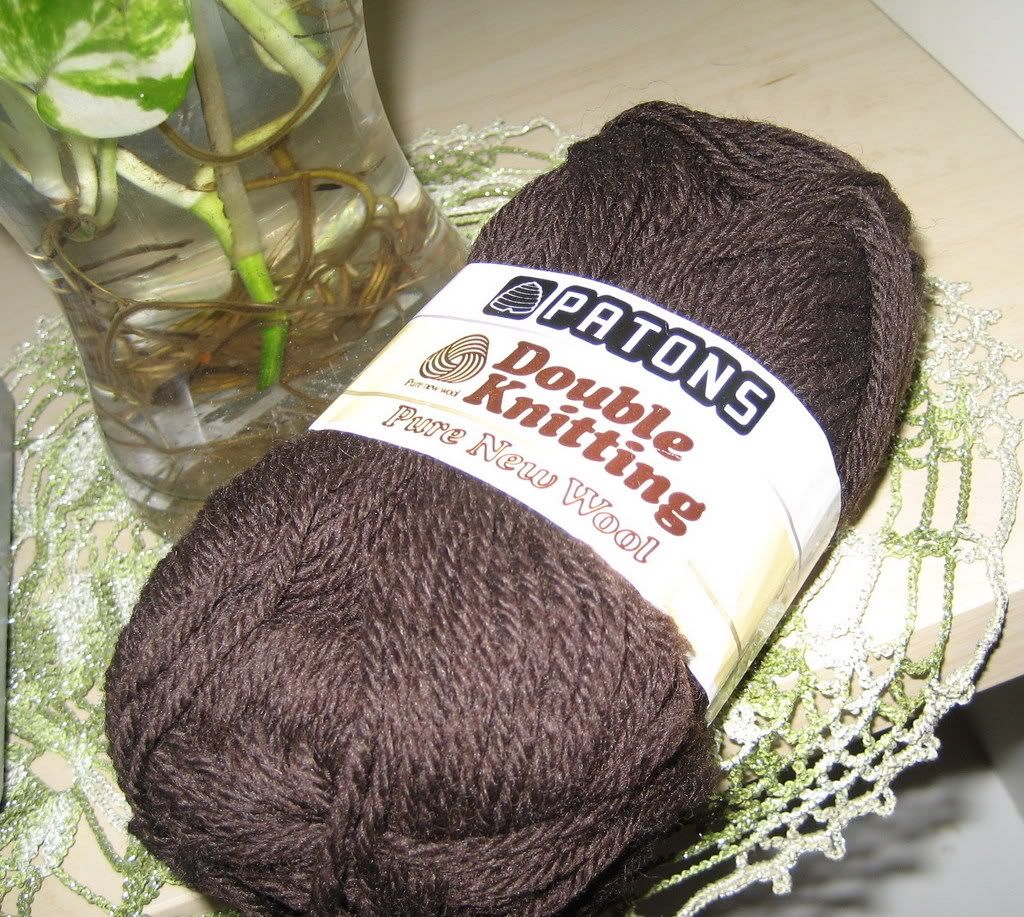 I grabbed them with both hands when I heard the price.A pittance from the prices at the yarn store.However am quite disappointed working with it, as the yarn keeps breaking as I crochet.Probably thats why he was selling it at throw away price.Good I did-not get greedy and pick up the whole Box he had.Sometimes, I do act sensibly :P
I decided to try felting for the first time with this yarn.I 've already started working on it.The reason I picked up this yarn for my first felting was, IF it all goes wrong, I wouldn' t feel too sad about good yarn getting wasted. If you know what I mean.Wish me luck please.
Btw, why does my Blog look awful on IE.? I hate it.I tried to change the template and all.Nothing seems to work. So I have left it as it is and view it only on Firefox for my own mental peace.But the font looks too small on Firefox.Any ideas how to make it bigger? Finally I figured out adding links under titles. yay!I mean to add more later .