Things I did overthe past week
Thanks for your comments and wishes for my son Deneen, Mimi Nima and Yasmin .
He is doing well now but has lost interest to go to school now.Nothing will entice him back to school it seems! Since he can only enjoy this luxury at this stage of life, and also since I thought he may need more time to recuperate, I have him at home with me.I am hoping he will eventually get bored of my company and decide to go back. The imp, however, seems to be throughly enjoying his stay at home. So until the next week that leaves me little time for anything else in the artsy crafty dept.
Anyways, I did catch a few minutes here and there and made this angel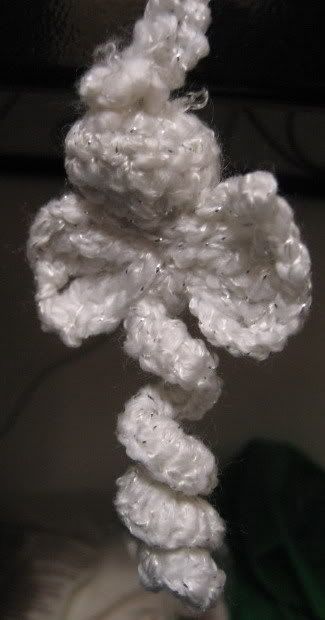 I used a small amount of Bernat Baby Coordinates in white, and Anchor Metallic White thread I got from Mimi
E hook
And the pattern is
here
, I added a small halo to the angel as the head looked bare to me. The one I made in thread, turned out really tiny so I decided to make it in baby yarn.
another knit hat ( I think this hat turned out neater than my previous ones thats why its here)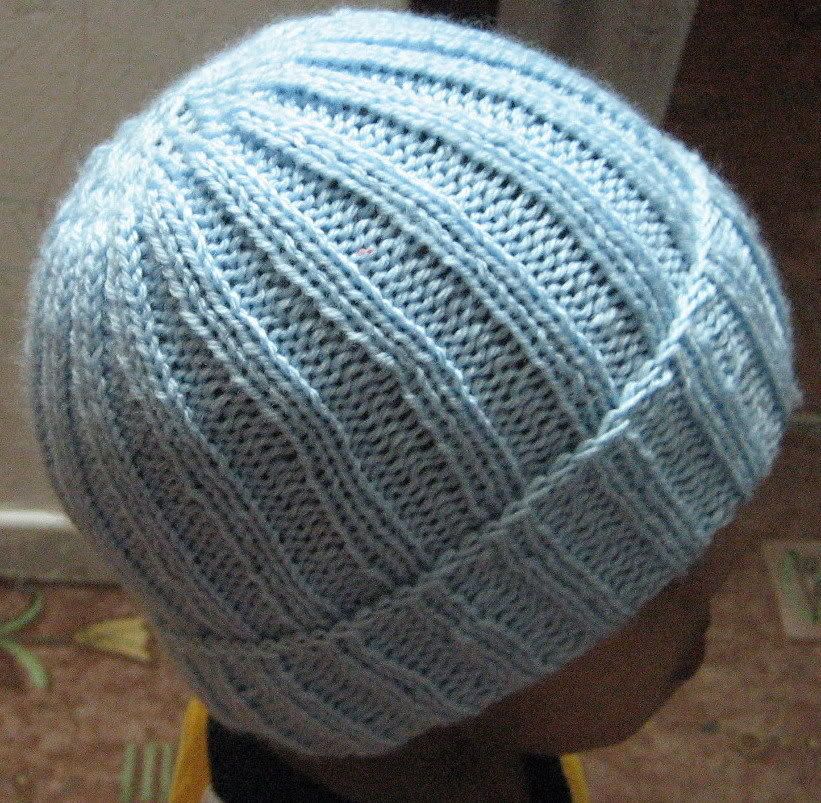 This is a very soft yarn I got in a ROAK.Have no idea what its name is.M loves it.
Learnt to make cables too, thanks Swapna for the links :) I also found one video
here
, really helpful.I was really surprised it wasn't as hard as I thought it was.
Put together some left overs and made this yummy pulav. I should write up the recipe and post it here.Nothing extra ordinary , but worked very nicely in a crunch.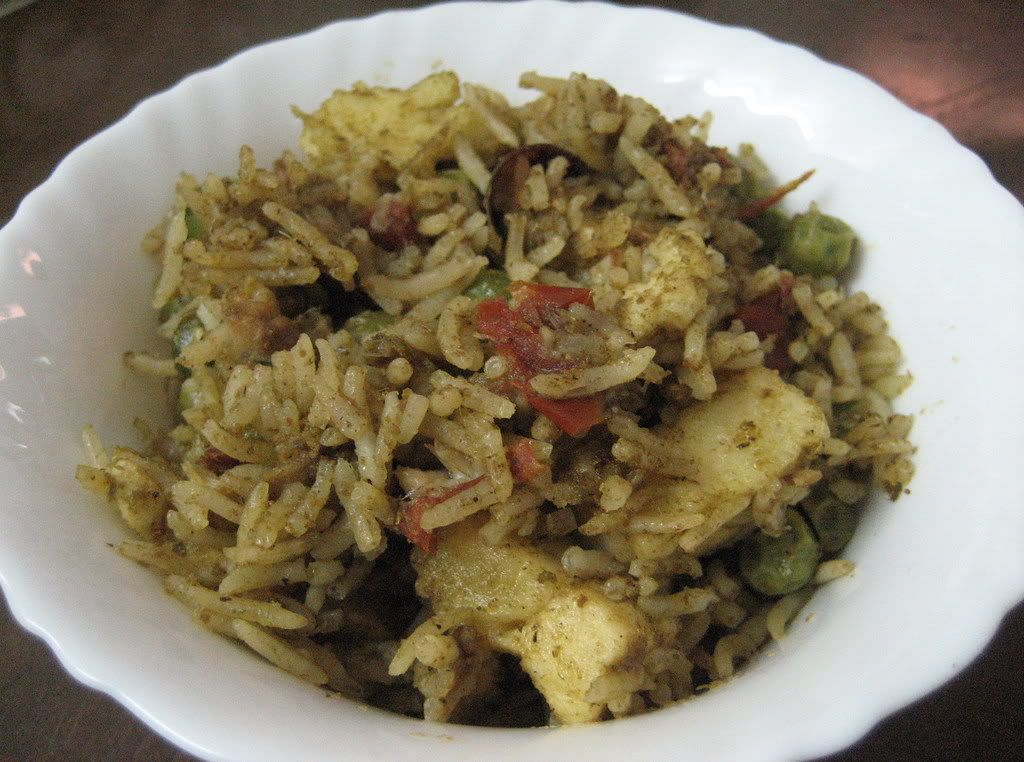 Dh decided to surprise me with a savory platter and some of my favourite Tiramisu to cheer me up on a particularly hard day.
Everything vanished within minutes ......... It was so fun , giggling and pretending to have a picnic in our teeny tiny living room.
Still the christmas tree isn't up and I was so embarrassed when the Carolers came yesterday night.This weekend, hopefully, we should have the tree up. For some reason I am finding it hard to get into the christmas spirit.