Show and tell
This hat's only claim to fame is the yarn it is knit in. Yummy Delicious,Andean Silk in Pitch and Slate,
that my brother sent me
.I actually made it for dh . Although the yarn is divine to feel , it sheds when working and got into my nose all the time making me sneeze.And so little yardage.I used all of the 2 skeins of Pitch and one skein of slate.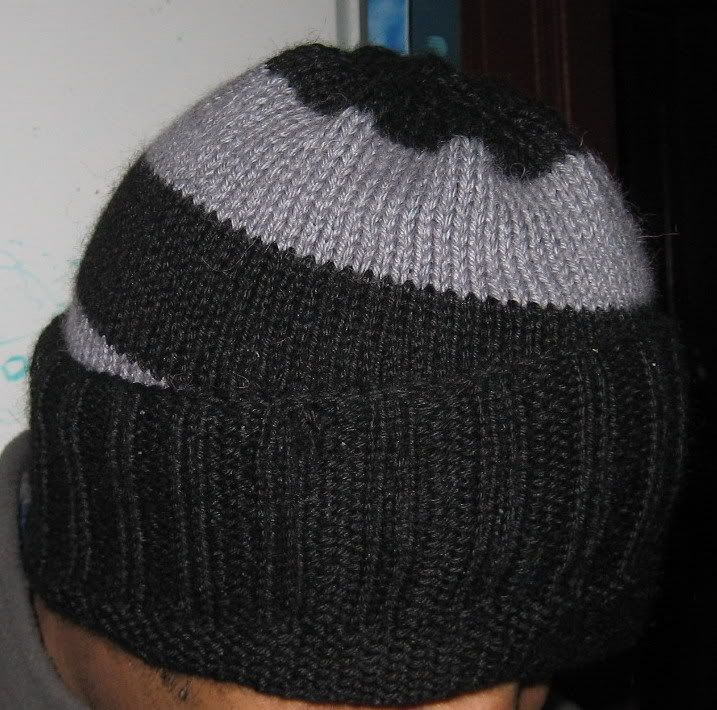 Project Details
:
Yarn:
Andean Silk55%superfine Alpaca,23%silk,22%merino wool 2 skeins Pitch(lot 84781)and one skein Slate( lot 84776)
Needle: 4 mm pony straights
Pattern:
Basic hat
And here is the sampler quilt I made sometime back.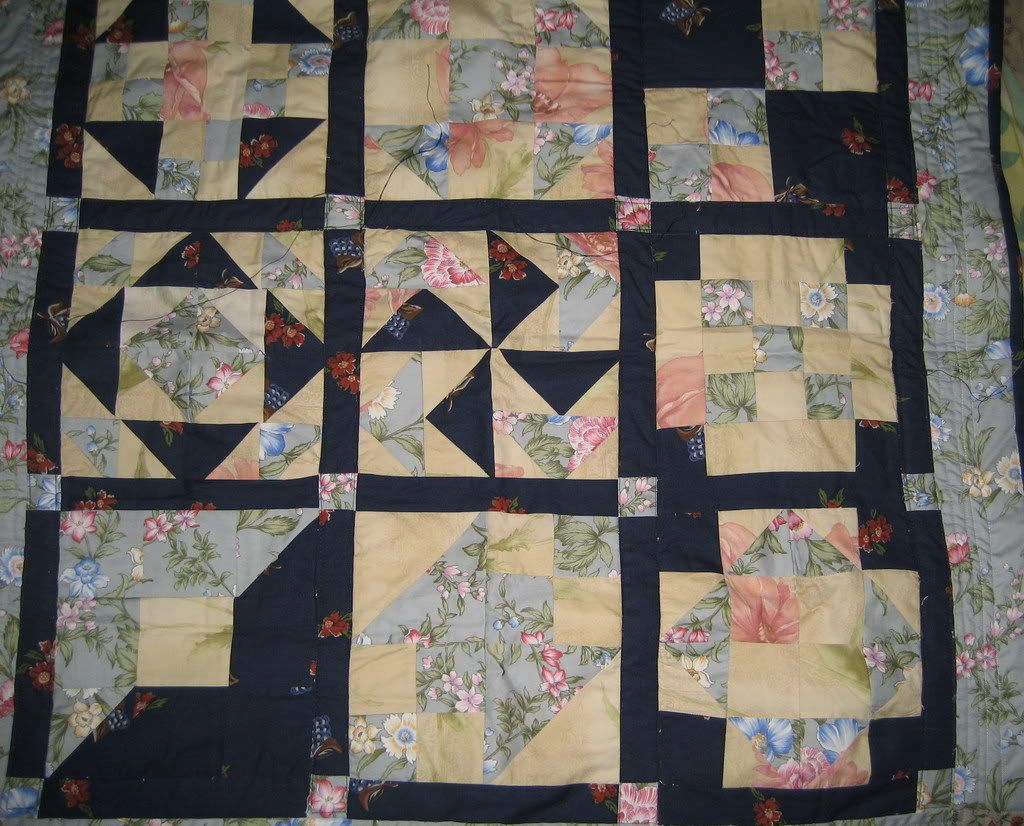 These are fabrics and colours that I chose.What i found out while working on this quilt is that the choice of colours really bring out the beauty of the quilt.I need to improve on it and also on getting the 1/4" seam correctly.I am better with the machine now.So I may go back to the workshop again,things which look easy there becomes hard when I get back home and try it. I also found out that 100% cotton fabric cuts easily as opposed to the cotton mix materials I got.Obviously I didnot knowhow to buy the fabric.I learnt so much but I still need to learn a lot more.
All that roaming around in the Harvest Festival with my freshly washed hair open in the chill winter air got me,I am down with fever , earinfection , runny nose and sneezing.Havn't done much except work on the Well Travelled Bag_ quick mindless project to sit in front of the t.v with.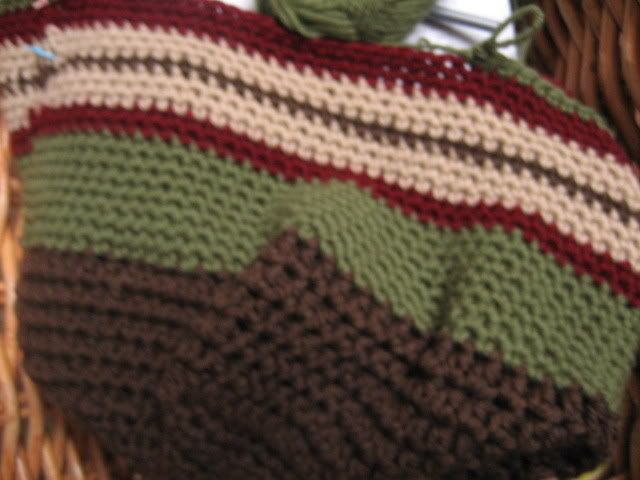 Oh I almost forgot to mention, I was window shopping at the fabric souk and spotted a sewing materials store that had lots of yarns ;all looked similar to the King Cole yarns, but had no names on them just white paper wraped around.I didnot get them because they didnot have any information on them and the priced as much as the regular yarn store I go to.On second thoughts, I want to go there again to get some.They had yarns similar to Bernat Matrix there and I could try and use it for Mimi's Matrix bag that I've been planning to do .