Mince/Egg Sandwich
We had unexpected holidays for the past three days to mourn the passing away of the Father Emir of Kuwait.
The kids decided to have a picnic by the pool and I made these for them to take along.Always filling and yummy too, specially after a boisterous time at the pool.
Ingredients:
1 pack brown bread
1/2 KG Minced Mutton
1 onion chopped finely
1 tsp ginger garlic paste
1 tsp cumin powder
1 tsp turmeric powder
3 Full Boiled Eggs
Salt and Pepper to taste
Method:
Brown the mince in the microwave with half the ginger garlic paste , cumin powder, turmeric powder ,salt and pepper for about 2 mins without water.( the mince must be moist and brown)
Keep Aside.
Heat oil in a kadai,Add the chopped onion and the ginger garlic paste. When they are golden brown, add the mince meat .Break it finely and mix well with the cooked onion.Sprinkle pepper and cumin powder.Adjust the salt and pepper to taste. Stir fry till dry.
Prepare the brown bread spreading butter or margarine on the outer side of the bread.Spoon out the filling on to the unbuttered side of the bread .Cut the full boiled eggs into thin slices in the egg cutter.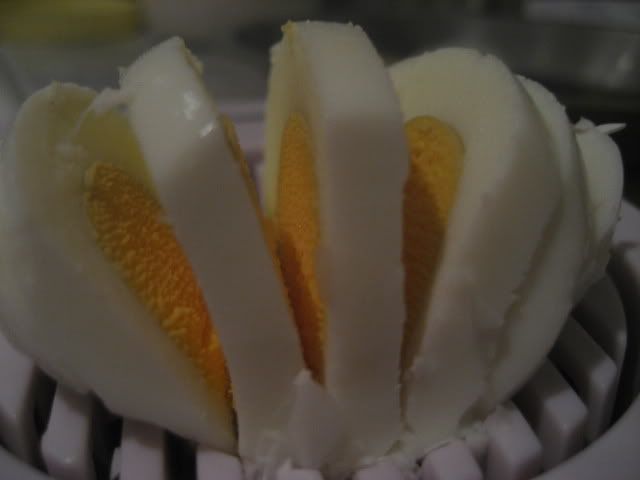 Place them over the mince.Cover with another bread slice, with the buttered side facing outside.
Minced Egg Sandwich is now ready.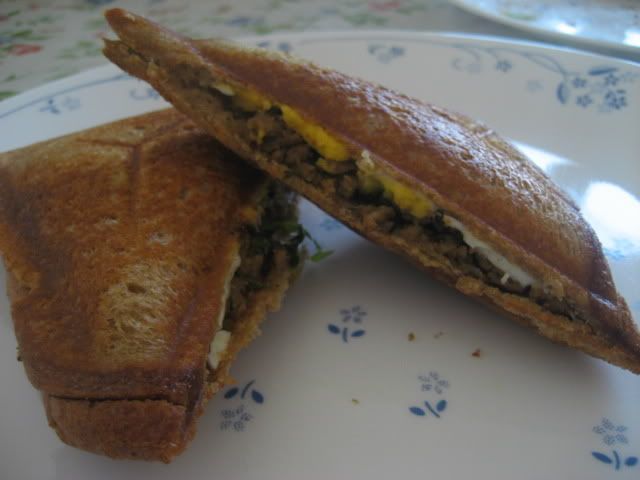 Cook Book Scribbles :
Alternatively,you can just keep the boiled eggs inside, sprinkle salt/ pepper over it .Place a slice of cheese. And make plain egg sandwiches in the Sandwich maker.