Pineapple Sachet
Lately I have been bitten by the sachet bug and this was the one that started it. The pattern was quite confusing and
Jaishree
helped me by giving me a revised Version for it.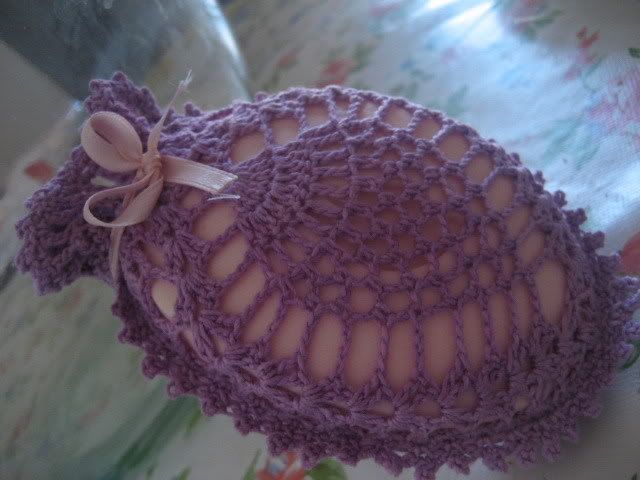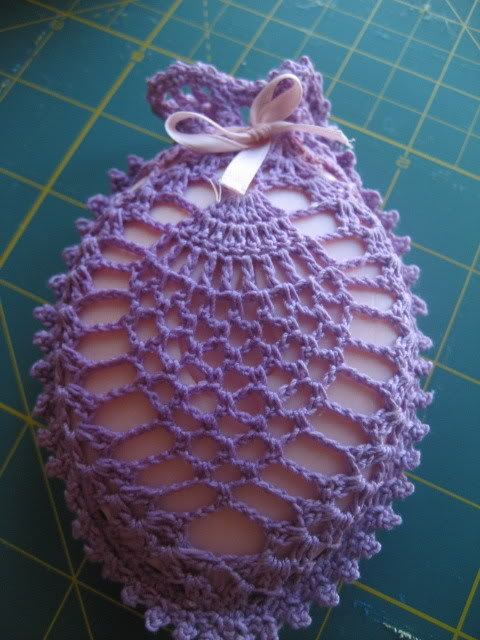 Swapnae
felt left out as
Jaishree
Yasmin
and I made it,How can I rest when one of my friends feels like that? .So, I searched High and low ( insert dramatic music here :P ) and found a very similar pattern
here.
just for her :)
Ok now for the Project Details
Thread
: :Scrap thread from a DMC spool I think the colour is wood Violet. (Lost the spool wrapper long back)
Hook
1.25 Jimra
Pattern
: Not sure where its from. It was very confusing pattern and Jaishree worked on it first figured it out and gave the revised version.
We had The Talk with A .Oflate, he has been asking so many questions and we decided to take the matters into our hands instead of letting someone feed ideas into his head.It went really well as Dh did most of the talking with occasionally inputs from me. Silly thing that I am , am totally heartbroken my baby is growing up so fast.Wish I could go back to Johnson's baby powder , the milky breath ,tiny little feet with coral toes and chubby dimple hand days.Its just not fair that days fly by so fast!