Shred Chicken
This is a family favorite , which I first tasted at my Uncle's place.I got the recipe from him long back.A vet by profession and lover of animals, his home was a little menegerie of animals and birds.He made the softest sponge cakes and yummiest shred Chicken(short for shredded chicken) . This dish never fails to remind me of his hospitality , entertaining the whole big family always with loads of love and a big smile .I miss A mama so much.
Ingredients:
1/2 Kg Chicken
For Marinade:
1/2 cup curd
1 tsp chilli powder
1 tsp ginger Garlic Paste
Salt to taste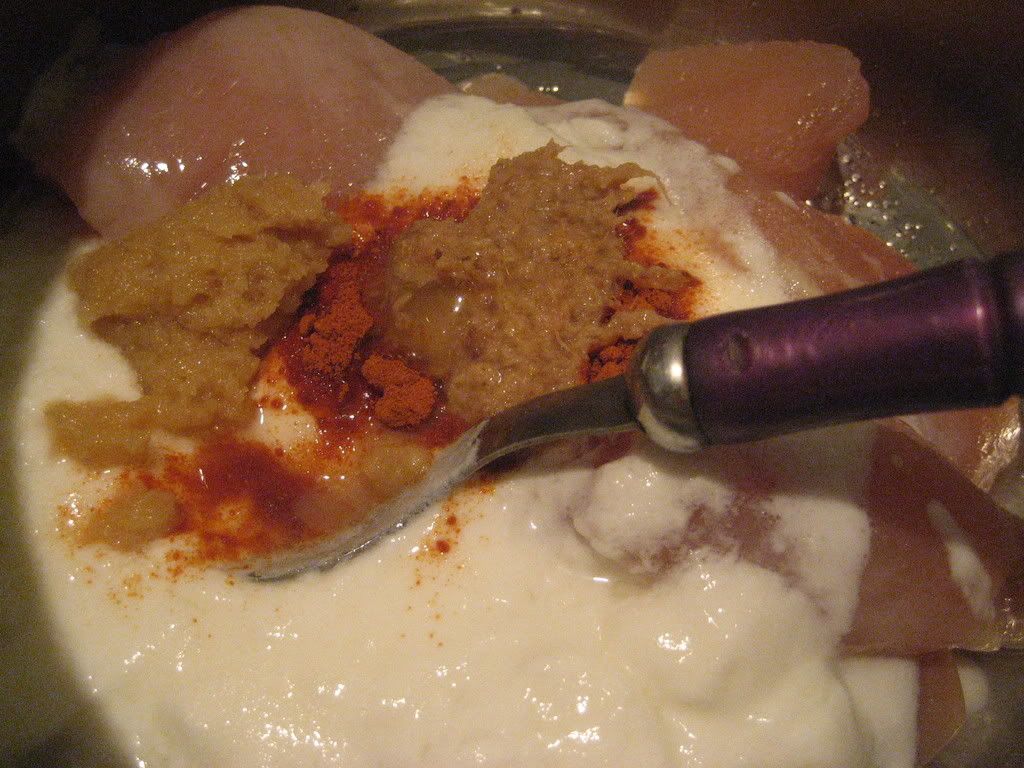 For frying :
1 tsp chili powder
1tsp turmeric powder
a few curry leaves
2 big Onion- chopped finely
2 big tomatoes -chopped finely
4 cloves garlic - chopped finely
2 green chillies -chopped finely
A small bunch corriander leaves -chopped coarsely.
Method:
Mix all the ingredients given for Marinade and marinate the chicken overnight.Next morning , take out and grill in the oven at 250 degrees celsius till done.
Cool and shred the meat into thin strips .
In a Wok , pour oil, add onion and saute till golden,then add garlic pieces, the green chillies and finally the tomatoes.
Saute well till the tomatoes turn pulpy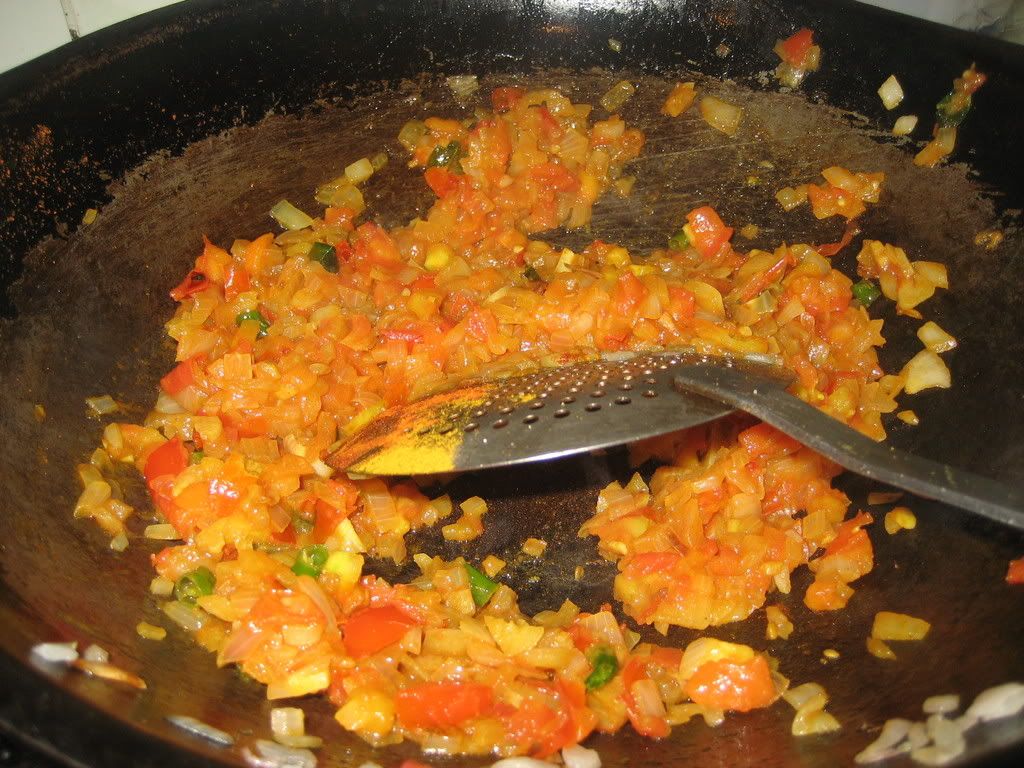 Add in the shredded chicken.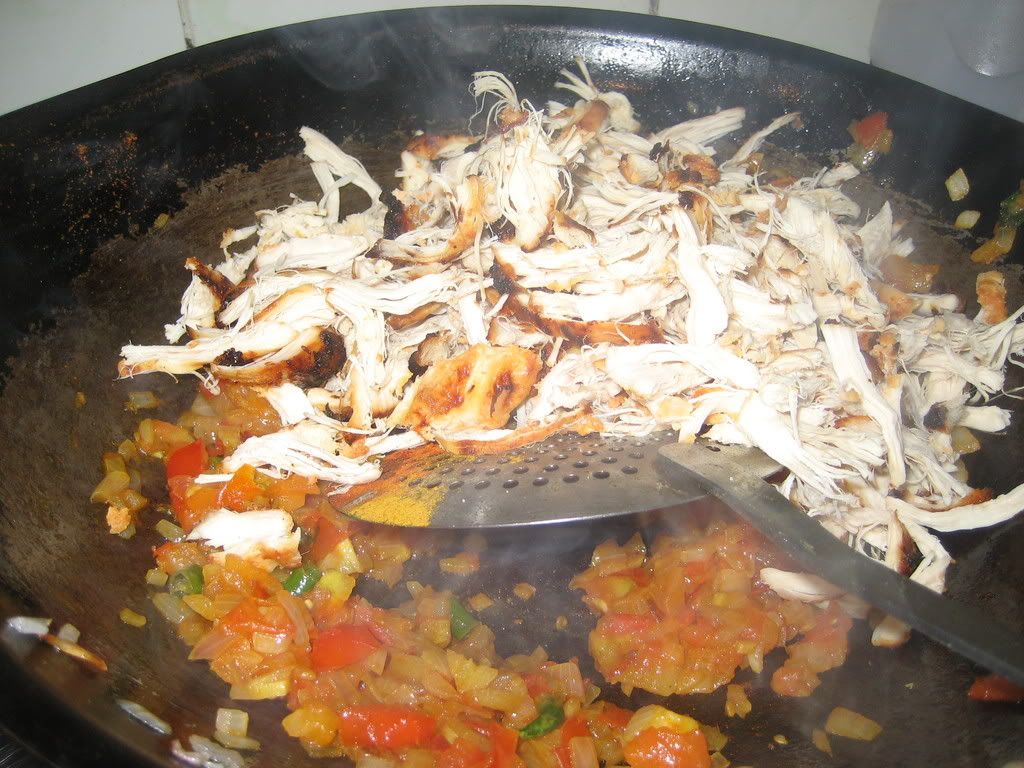 Mix well till the masala gets well coated on the chicken.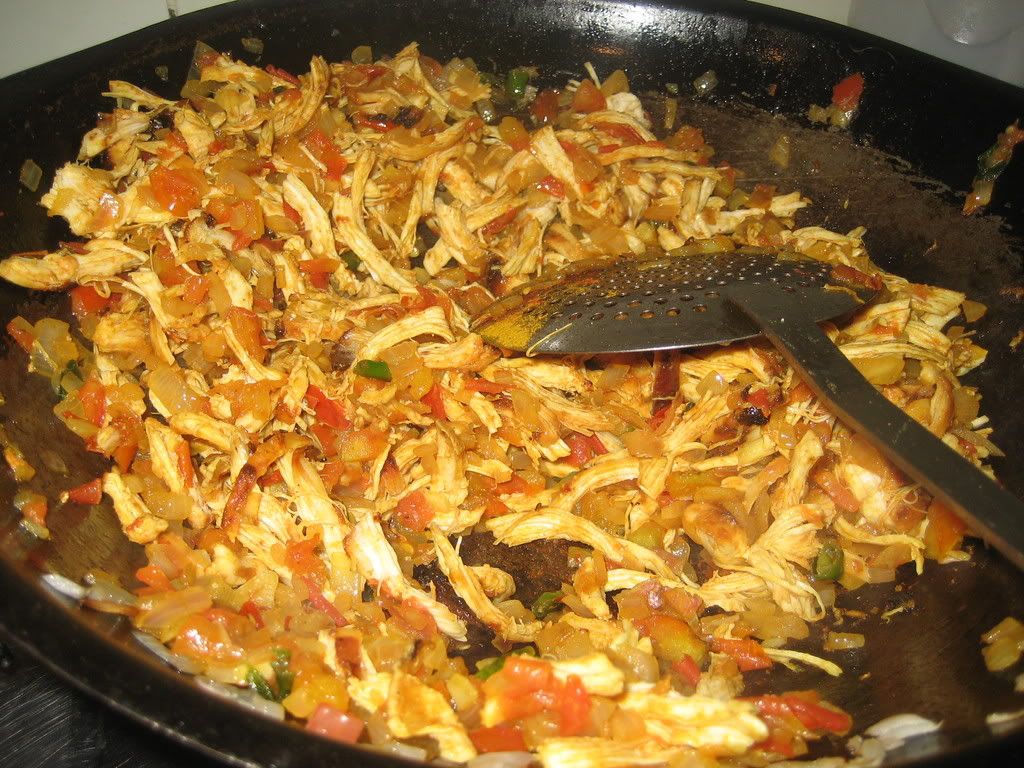 Sprinkle Coriander leaves.Let the flavour of the coriander blend in.
Remove and serve as a side dish for rice.
Usually it doesn't make it to the dinning table coz as soon as it is done, everyone starts nibbling from the sides of the dish and before you know it gets over. :) SO...... in a way its an appetizer too.
Cook Book Scribbles:
Also is a great filler for sandwiches.
Great way to use up leftover chicken too.
Another Entry forThe
Chicken Event hosted by Vandana Rajesh of COOKING UP SOMETHING NICE