Terarrium and coasters
Now that the weather has changed so drastically, the teeny tiny balcony garden that we have, is taking a severe beating from the ruthless dusty weather and heat,its hard to open out the balcony sit and enjoy the plants
I like having plants around the house but donot like clutter around the house .So we decided to make a terrarium.
I've always wanted to build a terrarium , but was too chicken to try and make one.I chanced upon a few beautiful terrarium pictures on flicker. And worked up the courage to try my hand too.
We didnot get the Sphagnum moss that seems to be one essential thing, for a terrarium, and not many plants to choose from too, still I am excited about mine. The idea of a mini rain forest in a jar fascinates me
I had collected the pooh and friends character sometime back from the kinder chocolate eggs, and decided to make a make-believe Hundred acre wood , pooh bear's thot spot, with all the characters I had ........so handy to weave stories for M,
We love watching the condensation happening and water drops falling like rain..... ah the little pleasures of life!!!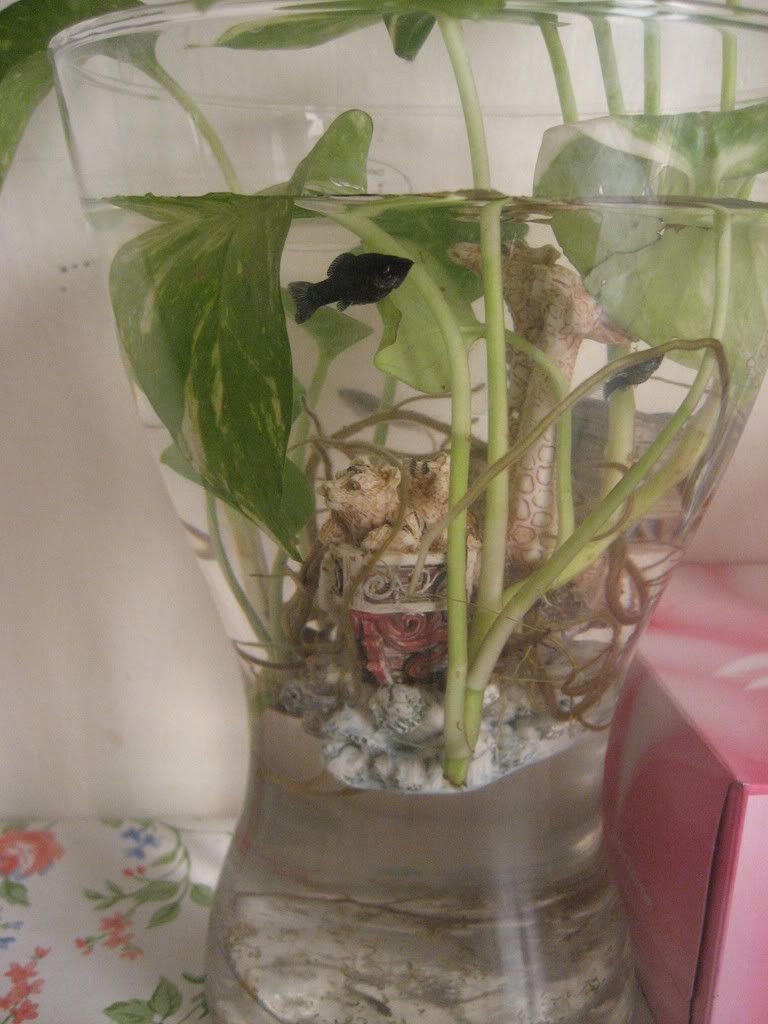 Like I mentioned before , I had enough yarn from the Apple Green Bernat Handicrafter Cotton, to make a coaster.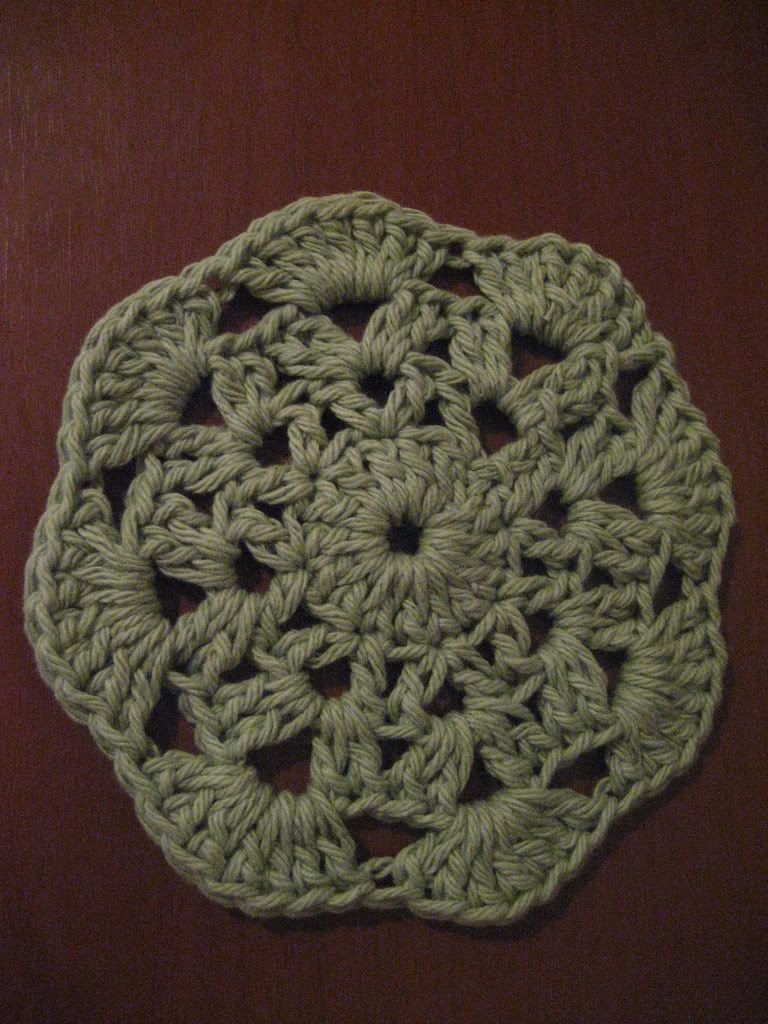 Project Details:
Yarn
:Bernat Handicrafter Cotton in Apple Green
Hook
: H
Pattern
:
a free Ravelry download
,
loved how easy and quick and pretty the pattern was.Did not take more than an hour to get them all done.So decided to make half a dozen coasters with this yarn,called Schachenmayr Nomotto Summer Country.
used one skein to make a whole set to match my table cloth.
Yarn
:Schachenmayr Nomotto Summer Country. ( summer tweed)
Colour( 52,lot 500)
44% cotton, 44% polyacryl 10% viskose 2& polyester
Hook
:H
When I look at this yarn, the tiny fleck on it makes me want to dust them out like little specs of dust has stuck to them :)
Feels like kitchen cotton only softer.
I just picked all the skeins they had at the store , about five. and later, read on
Ravelry that this yarn is now discontinued. :(