Weekend Happenings
The day started out nice ........with yummy breakfast
If you thought I made that, No , I did not.Dh made it.He makes the best dosa and we like to call him our dosa chef at home.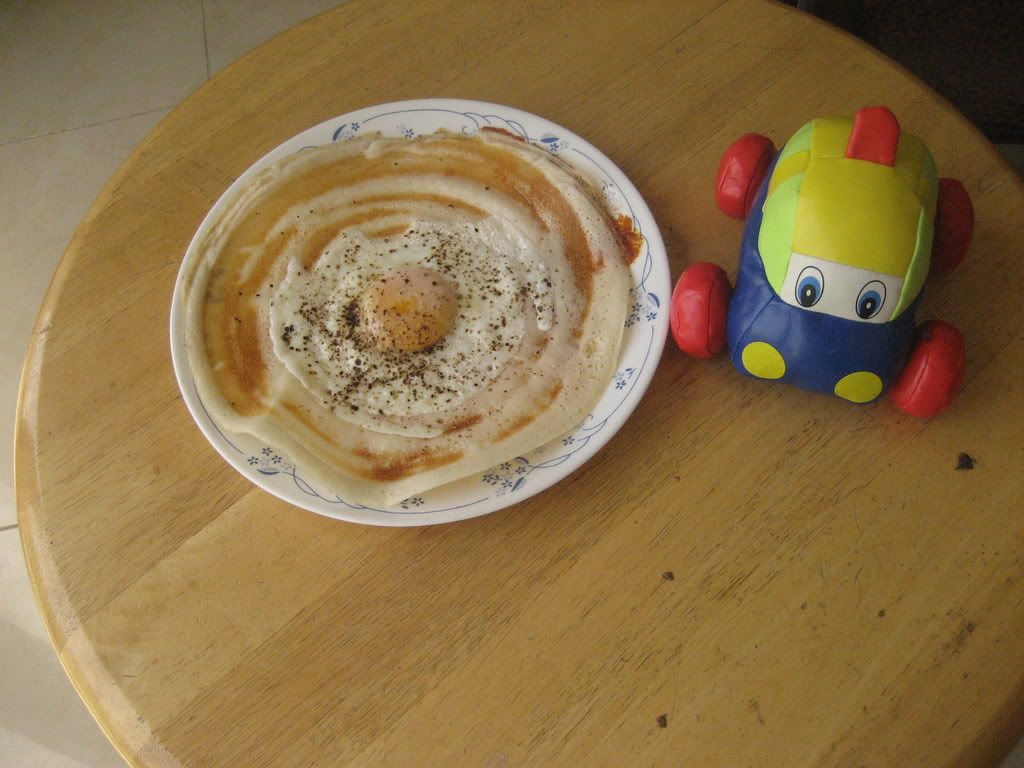 We went to get some plants and half way our Car Ac blew up... and we had to cut short our trip as we could not travel
in an oven
in the heat.
Hubby sent the car to be refilled and the guy who took the car , rammed it into a jeep.No harm for anyone or the jeep.Only our car has a badly damaged jammed bonnet with a broken headlights and we have to wait for a replacement from the company.
Hubby's co worker's tragic car accident took away the his life and the lives of his wife and their oldest son, leaving behind six younger ones.....shocking and tragic beyond words.....
it turned out be a rather glum weekend.
In other news A has started his swimming lessons and he is excited. He has also learnt to the clean the fish bowl and transfer the fish when cleaning without our help.
Request of the week:
M:Dada please get me a Magic Carpet from the carpet store on your way home? ok? ( repercussion of watching Alla din)