Chicken 65
Iaminchenna
i requested this recipe so here it is.
This is one of the easiest party appetizers and so popular too. Its always a hit. when I make it at home, I just mix it all and refrigerate when it is time to serve, take it out and fry. As simple as that :)
Ingredients:
450 gms Boneless/Skinless Chicken Breast ( Cut into bite size pieces)
1tsp ginger/garlic paste
1tsp Jeera powder
1tsp chilli powder
1tsp pepper powder
1tsp lime Juice
1 tbsp maida/all purposeflour
1tbsp cornflour
1tbsp rice flour
1tbsp curd/yoghurt
1 egg beaten
Salt to taste
Method:
Mix all the ingredients and marinate the chicken in this mixture for an hour.(Ideally,the more it marinates , the tastier, so I marinate overnight).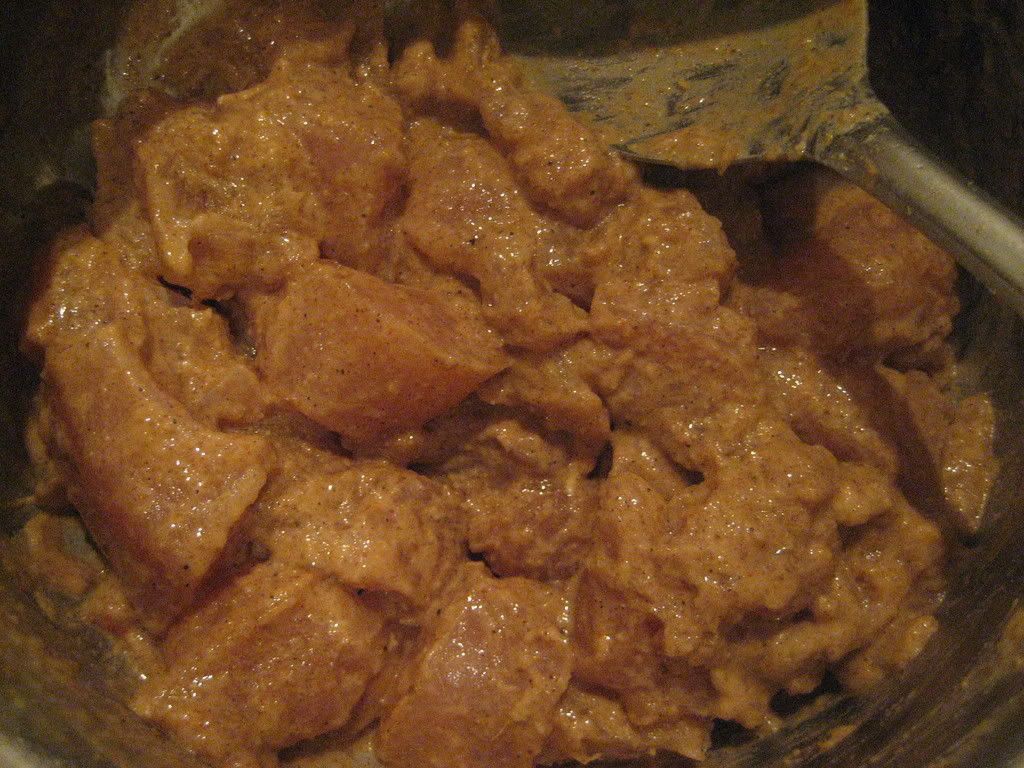 Deep fry on medium heat. Serve Hot.