Birthday celebrations and Parties
Things are so hectic around here, we had a wonderful birthday party for M's fourth b'day with about ten kids_ all playmates in the building , fun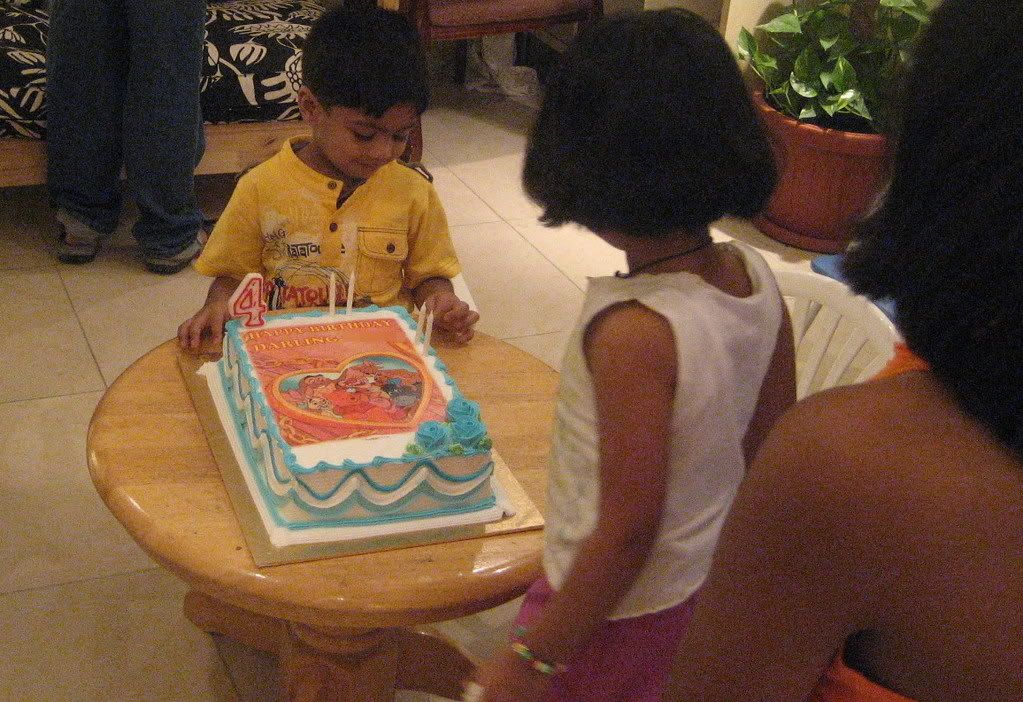 Cake
with yummy food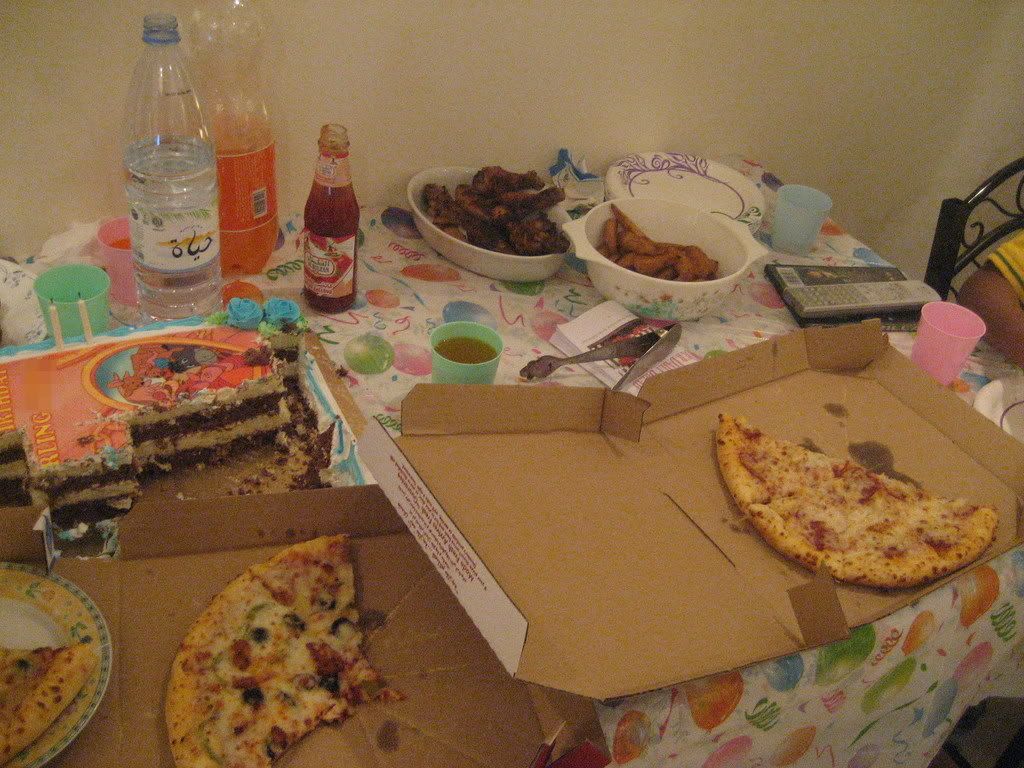 and simple party games.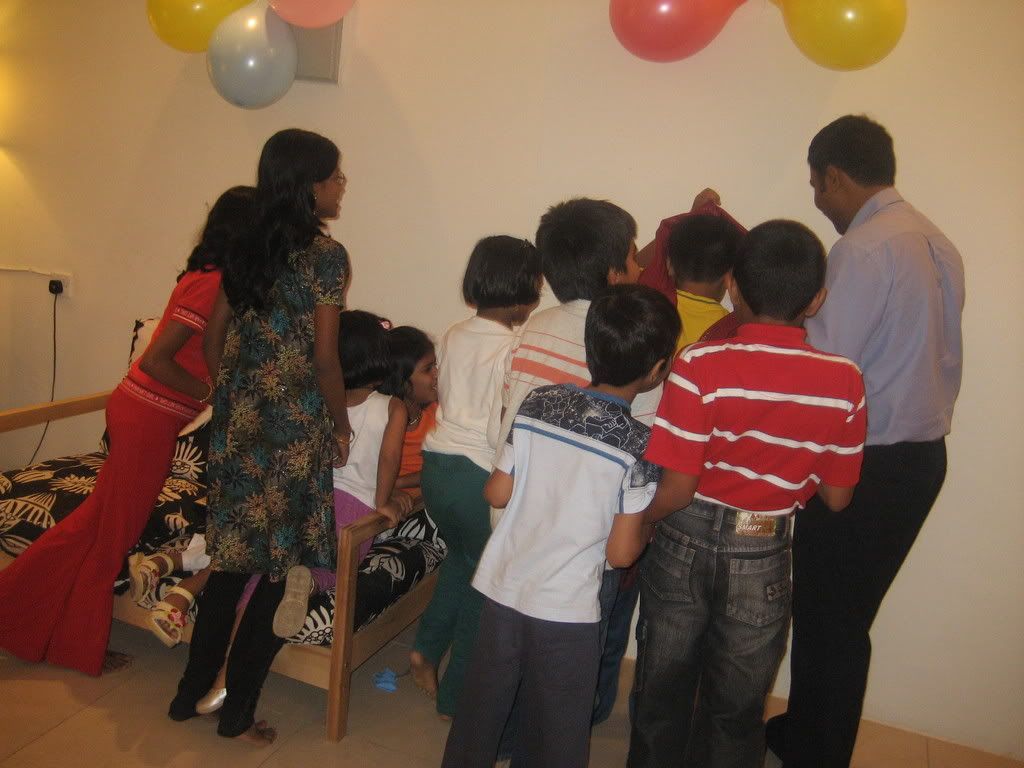 With that over, we had a couple of parties that left me wanting to stay in bed for the next couple of weeks.
I am sooooo not a people person and I'd rather spend the days by myself than spend time in the company of people I meet once in a blue moon .Before you get the idea of a snob, I must clarify that I am a big zero in the small talk dept.Just incapable of talking for the sake of it . so shoot me.
I sometimes envy my dh who can just walk up to anyone and think of something to say and keep the conversation going.
Me ,on the other hand ,never know what to say , all I can manage is a smile and a hello.It takes ages before I can have a decent conversation. Sometimes the other person turns out to be extremely friendly and can keep the conversation going then I have no problem at all. Anyways, I had a pretty
traumatic, no really it was traumatic trying to think what I did and said ,did I say the right thing do the right thing:
trying to be nice friendly and trying so hard to keep off the dreaded brand name people like me are tagged with, that I did not feel like blogging at all.
Then the very talented
Mimi
sent me some of her lovely patterns that I am working on now. I adore
her patterns
. Very cute. I've made her patterns before and enjoy working on them very much coz they are so easy to follow .Thanks sooooooo much Mimi, You are soooooooo generous :D
Did I tell y'all that I've recently caught the home decor bug, and these are the latest .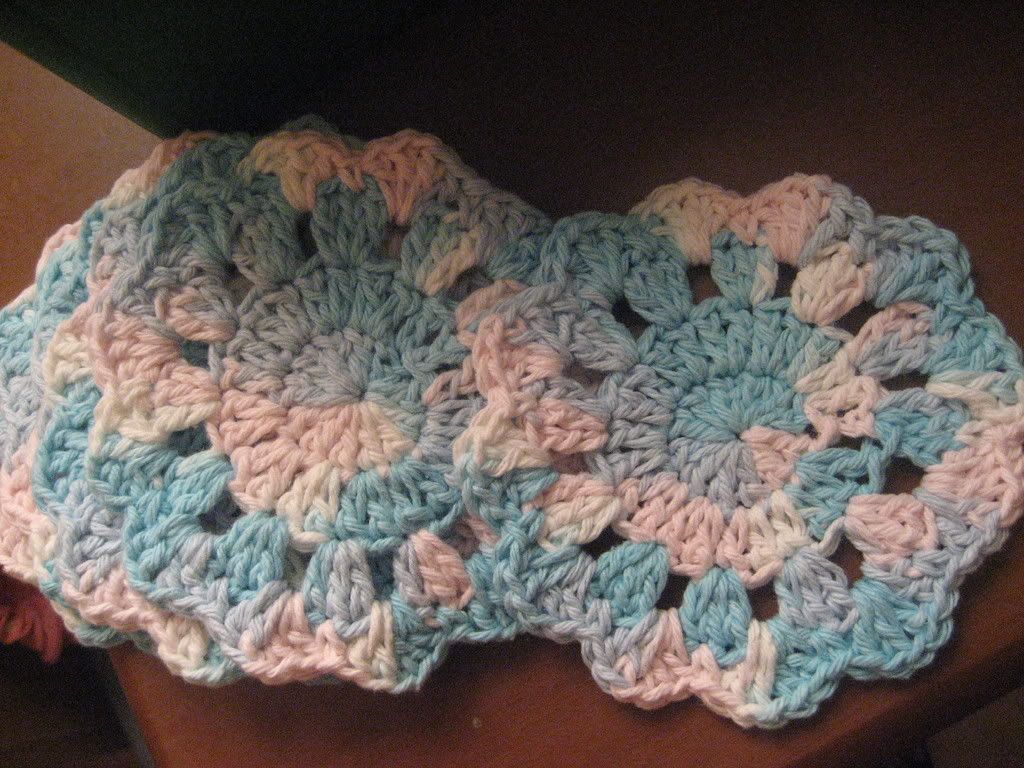 I made these for my Sil to complete a set of kitchen stuff I 've made for her.
Yarn: Sugar and Cream Aqua ( from a cone)
Hook:H hook
Pattern :
Crochet Coasters