Chicken Salad Sandwich
Chicken Salad Sandwich
Ingredients:
6 slices Brown Bread
I large chicken breast
1tsp ginger garlic paste
1 tsp curry powder
5 tbsps Mayonnaise
a handful golden raisins
a handful white onion (the white part of spring onion)
1/2 apple (chopped)
Method:
Pressure cook the chicken with the ginger garlic paste, curry powder,tomato , salt and pepper.Shred the chicken . In a bowl, mix together the raisins, apple and the white onion with the chicken.
Add the Mayonnaise.Season with a pinch of salt and pepper.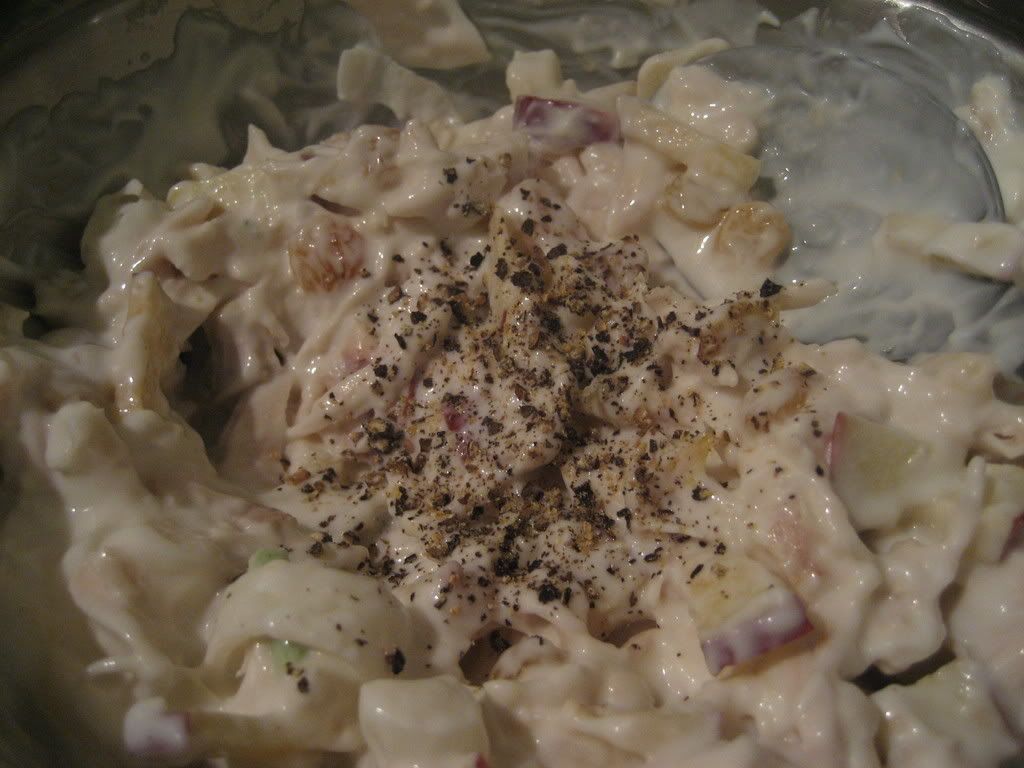 Chill for about ten mins . Trim the bread of its crust.Spread the prepared mixture, close ,cut into triangles and serve.