Kimberly's Weaved Hotpad
Kimberly's crazy dishcloth
has been on my to do list for a long time now, but I think I need someone to show me how its done or have symbols to follow it(*hint hint* ) . its such a pretty pattern that I want want want to make it . Upset that I could not get it right, looked around and chanced at another pattern of hers at
Ravelry
.
The weaved hotpad
.It s so simple and the effect so funky, I completed two hotpads at one go :)
Here are two versions I tried.
One is a variegated and solid colour combo.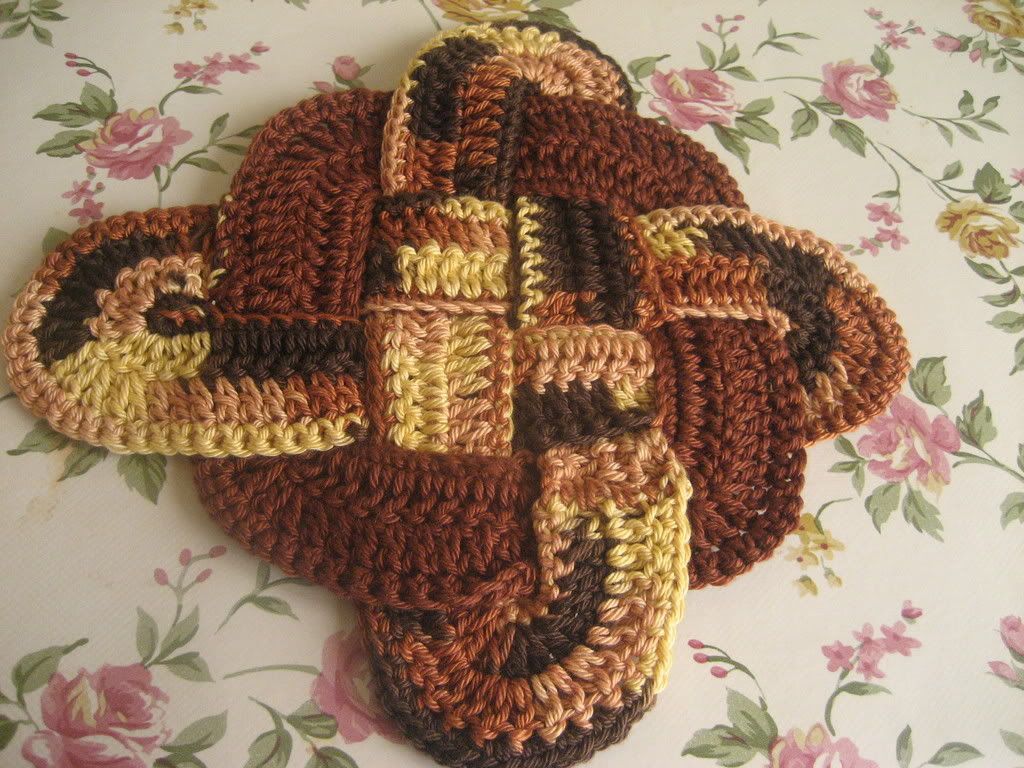 Yarn
: Carania colour 100% cotton colour
brown variegated 0012 lot 3840221 and brown 0157-026
Hook:
G hook
Pattern
:
Weaved Hotpad
I wanted to try a three colour combo, two solids and one varigated.
Yarn
: Catania100% cotton
magenta 0023 -6552; coral 0131-3724704 ; coral pink variegated 0035-228
dh says he likes the brown one better than the coral one. I agree the brown one looks better but I think the coral colour suits the table cloth better.
trying to match up different colours was fun and the options seem numerous.
Just like Kimberly suggested , I left long threads to weave in and that really did help in keeping the pieces from shifting.