A blast from the past
I was reorganising my craft stuff and look what I found!!!!
I painted this  when I was expecting A ,on a  saree palu (acrylic on chiffon).I had one of those ,' Did I really paint this?' moments looking at it now. I never wore the saree though.
Another one I had painted on a kameez. I cut out just the painting as a keepsake.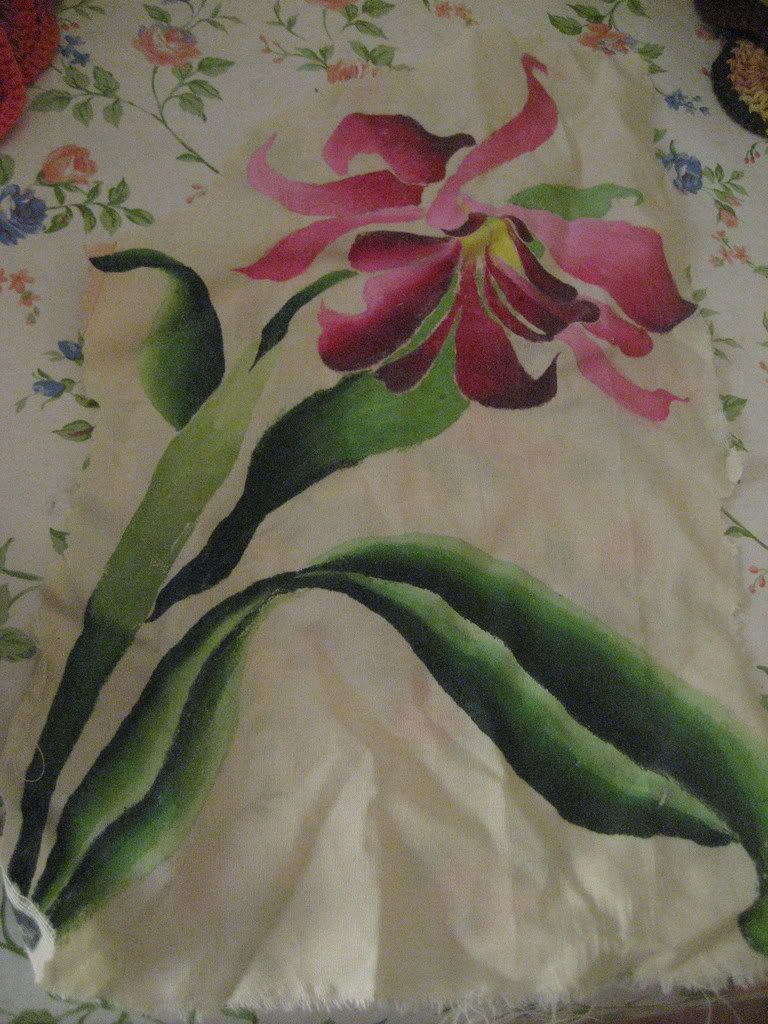 I am sure there was one more flower painting I did on another saree palu . Couldn't find it .Will have to dig further in I guess :) Will update it here
if
I find it.
I am tempted to paint these again using Oil on Canvas.........Looking at these reminds me of about ten more paintings I did back at the same time on different surfaces all with acrylic paints.I wonder if they are still at my mom's place where i left them.