Mimi's Tawashi
Generous as always, Mimi sent me the patterns for her cute Tawashis as soon as I said I loved them.I started making them then had to put them down with a few stressful happenings that came inbetween.
A few days back, I my computer crashed a second time and I lost whatever little was on it.This time I luckily had the patterns printed out .
What adorable patterns and so easy to follow too!! I always like Mimi's clear pattern writing.Leaves no room for head scratching and making it work.
M has been sick for a while now .The fact that he has asthma connected to stress and a teacher who is not very understanding, to put it mildly, has aggrevated the school situation too. Several hospital visits and endless doses of nebulizers and medicines not to mention the sleepless nights andmedicine induced hyper activity and crankiness. I am just so happy i have these quick cute projects to distract me .
My little shadow thinks whatever I make is only for him to use
See....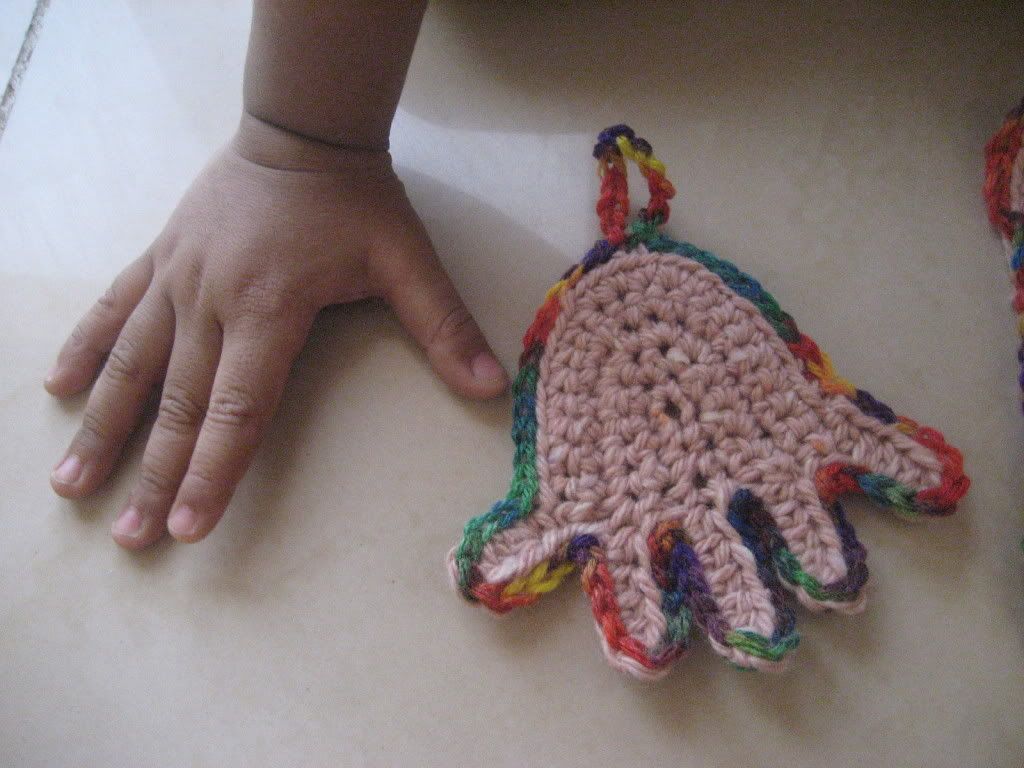 Since the handy tawashi is the size of his little dimpled hands, its his and since the feet twashi matches his foot its his too, well ,the flower scrubbie he needs to clean his desk!! :)
this is the yarn i used
I found it at the Daiso Japan store, much like the dollar store. They also had bamboo knitting needles and crochet hooks as well as plastic and steel ones. This yarn is almost like suede yarn to work with.
The other yarn is a scrap yarn I got in an ROAK.
Project Details :
Pattern : Mimi's cute Tawashi
Hook: I hook
Yarn : Soft Tweed yarn/ Varigated scrap yarn.