Open City Tote
I'd wanted to attend the Open City Tote workshop since last year and only got a chance to attend now .
I made elaborate plans as this was a one day workshop.Since the children would be at school in the morning, Dh offered to come home early and take care of them in the afternoon.
What do you know, my best laid plans always has to go wrong somewhere. It turned out that Eid Hols started for my children right on the day of the workshop.Which meant the kids would be alone all morning if I were not there. Which I didnot want .
I had stopped the part time help I had ,so that option was out too. I was extremely unhappy that I had to drop my plan ,more coz I had looked forward to it for a long time.I was not sure if I was going till midnight .
Seeing me so crestfallen, my otherwise workaholic,Dh offered to take me whilehe took the day off and baby sat the kids and I got to the workshop!
And we sat past midnight, measuring and cutting the fabric, the batting etc till 2 a.m the next morning. :)
Enroute to the workshop, we lost our way a couple of times although this place is quite near my home .Thankfully we reached at a decent time there although a little late.I have my chewed nails to bear testimony to all this.
The workshop itself was fun.
I didnot do free motion quilting on my tote , so it didnot take very long for me to complete.The instructor is a nice lady and the other lady who came with me for the workshop was very friendly too
.Spending the day doing something creative by myself was a real treat! Oh and the turkey salad she served for lunch was yum!
Now the picture of the tote.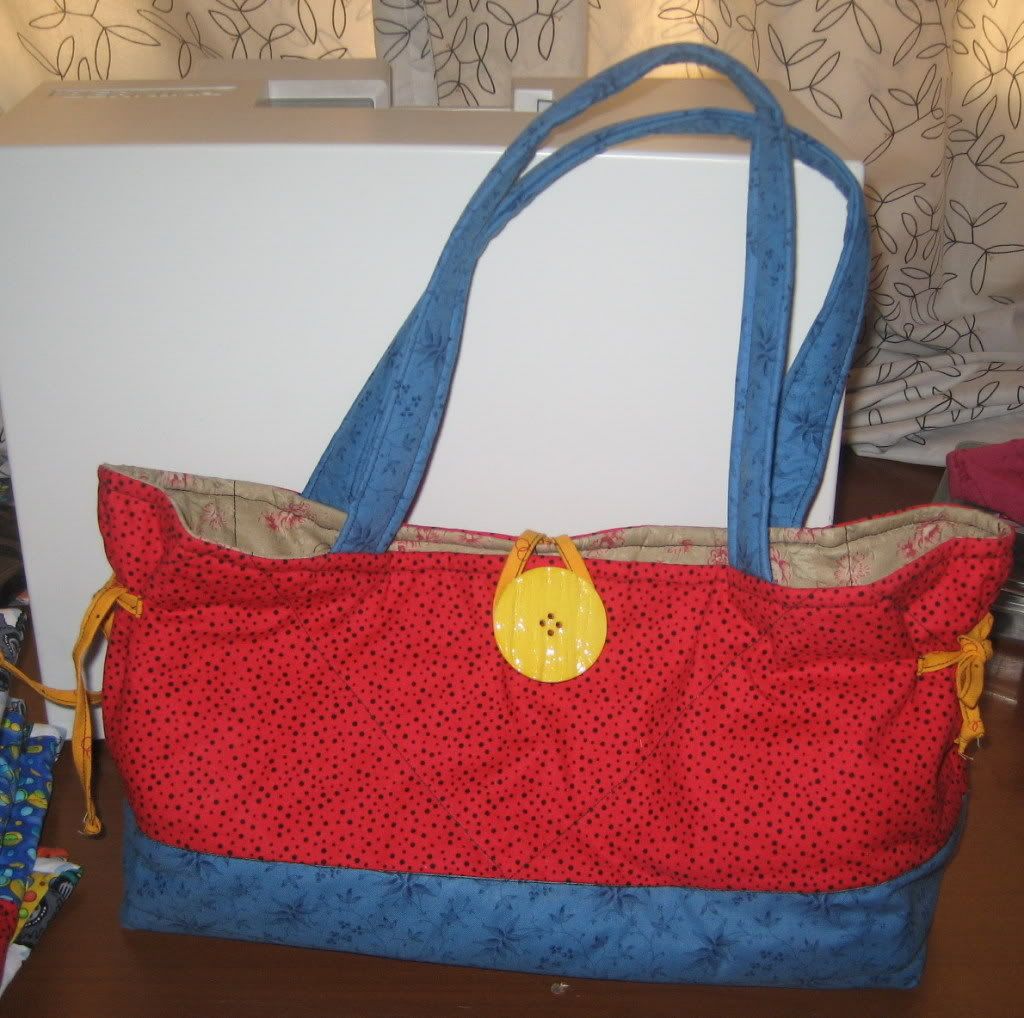 I didnot have enough time to go shopping for fabric and had to make do with the ones I had.
The teacher gave us a set of instructions to make the bag with options for two other different sizes too. Future plan is to make another one in a smaller size with a different set of fabric .