Trinket Bowl and pahdy tyme!
Dh always has trouble finding his things while getting ready for work,
so I thought this trinket bowl might help as a 'catch all '
It seems to be working for the time being :P
Project Details:
Yarn:
Soft Tweed yarn
Hook:
I hook
Pattern:
Free Ravelry download
With Diwali just around the corner, we decided to have a family gettogether in our building this week.Everyone brought in a dish, Yummmmmmmmmy!
Even the Black forest cake was homemade!
there was music and games .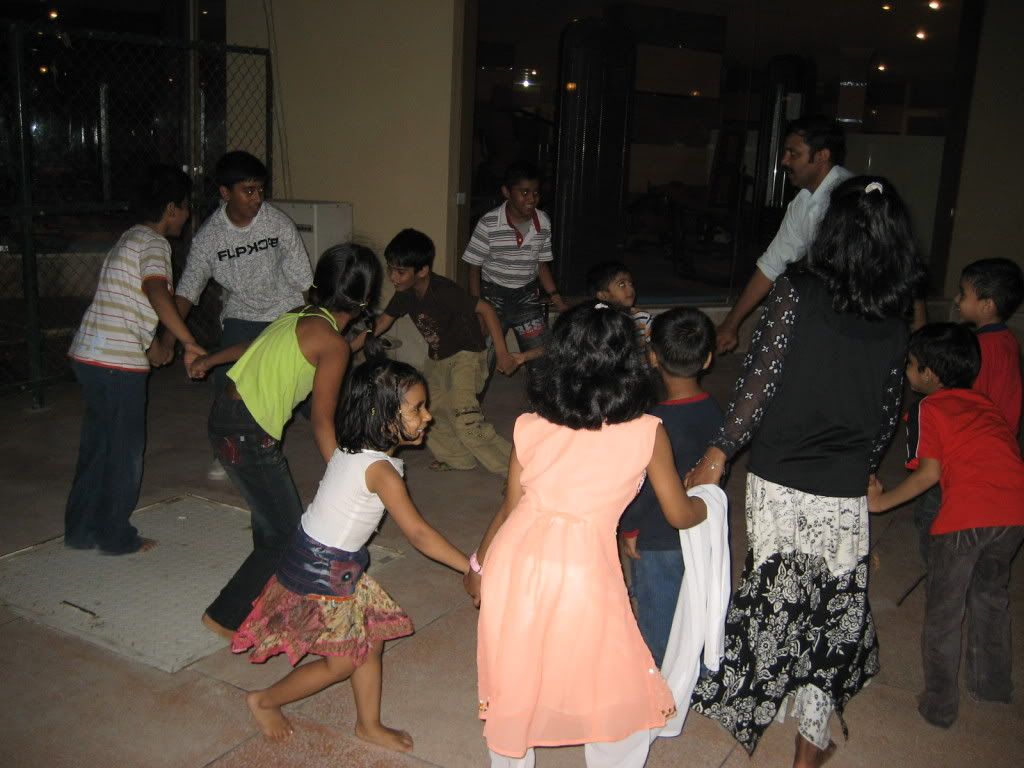 Pure Unadulerated fun !!!