Christmas came a little Early!
Mimi always goes out of her way to make me feel special. I knew she was sending me the cellphone cover, coz she made me pick out the colour I wanted.What I wasn't expecting was this lovely other cellphone pouch and a very cute card with quilted lone star print on it. It had a handwritten note inside that just warmed the cockles of my heart!
Don't you think she chose the perfect card print for me?! I guess she picked it up coz I like quilting a lot.The thing that made break out into a wide grin as soon as I saw it was, coz this exact pattern is going be on my intermediate quilt class, which I am very much looking forward to taking in the New year. Isn't that just cool!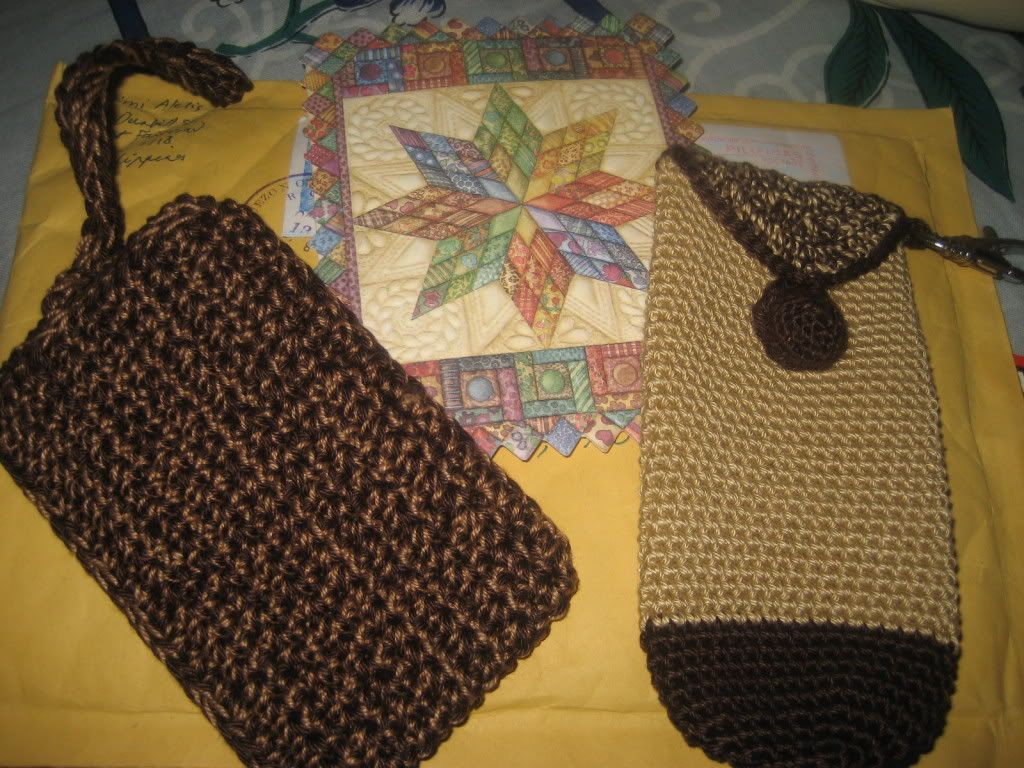 The cellphone cover is already on my bag. Doesn't it look pretty?!! :)) Thank you Mimi .I love them all.