A big surprise
I got a big surprise in the mail, while I was in India.Just as we were leaving home for Kuwait, my mom said," oh ,you got a package I forgot to give you!" So off it went into the baggage.I didnot even see the from address.However I was dying of curiosity wondering who sent me.
And when we came here, the first thing I did was fish out the package and see who it was from! None other than
Swapna
! Look what she sent me!!!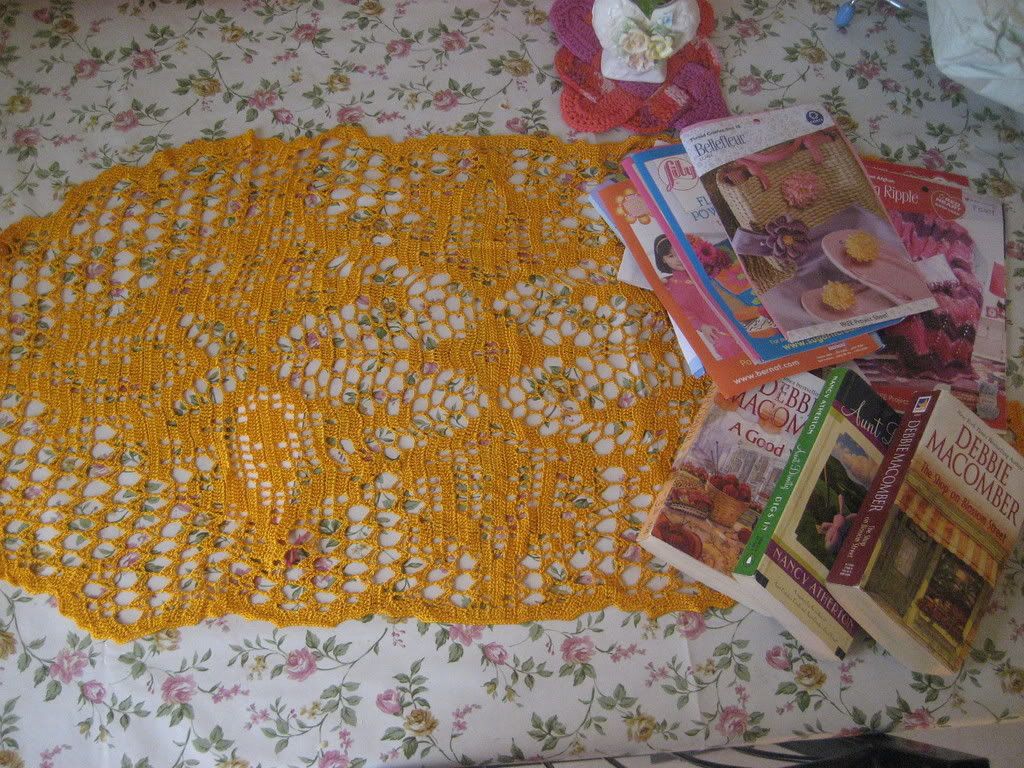 A whole bunch of pattern leaflets,three books , I've been longing for good books to read for a long time and a gorgeous gorgeous doily that just took my breath away and a very warm note .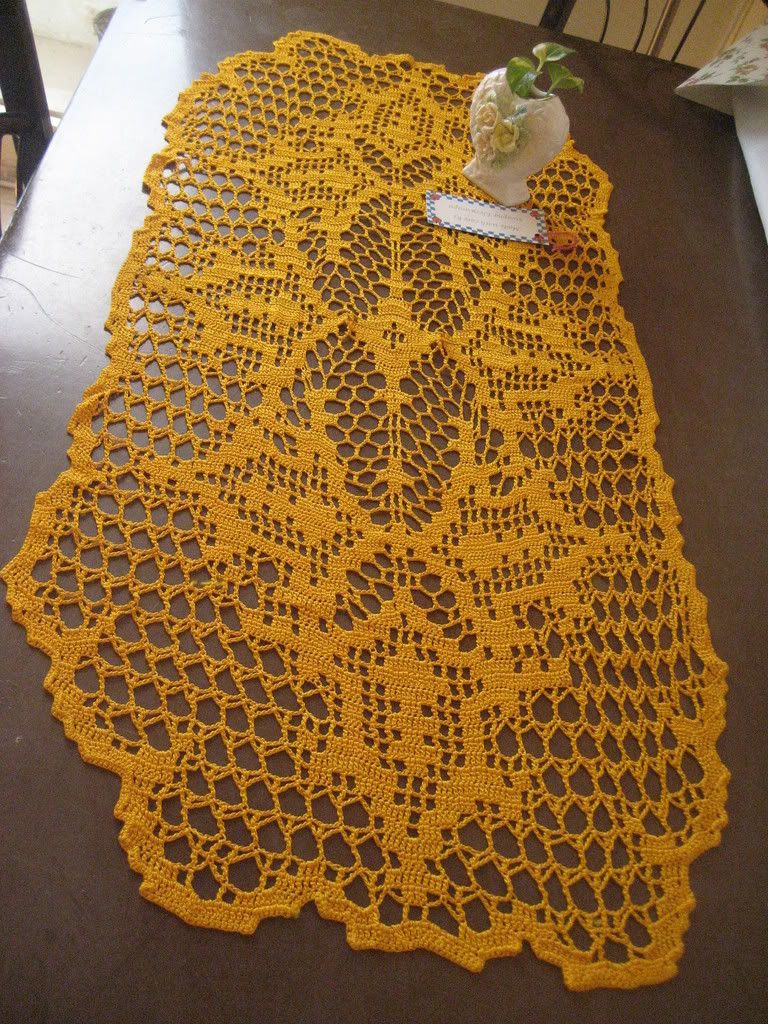 Thanks
Swapna
. :D I feel so honored to own that doily.
Receiving surprise gifts just makes me totally speechless.....Like it happened today as well.
Being my birthday, three of my building friends,bless their generous hearts, got together and made three different kinds of breakfast for me complete with a sweet dish!
With M being quite sick and me turned into a zombie ,as a result of several sleepless nights, I had no plans at all for any kind of celebration on my mind. When they came early in the morning today and started singing happy birthday as I opened the door,I was completely speechless and on the verge of tears!!! And I thought no one would know!.
Truly I feel blessed !