Badam Milk
With the temperatures soaring high this summer, the need to have chilled desserts also go high.Ice creams are a huge favourites,Kheer/badam milk is a close second!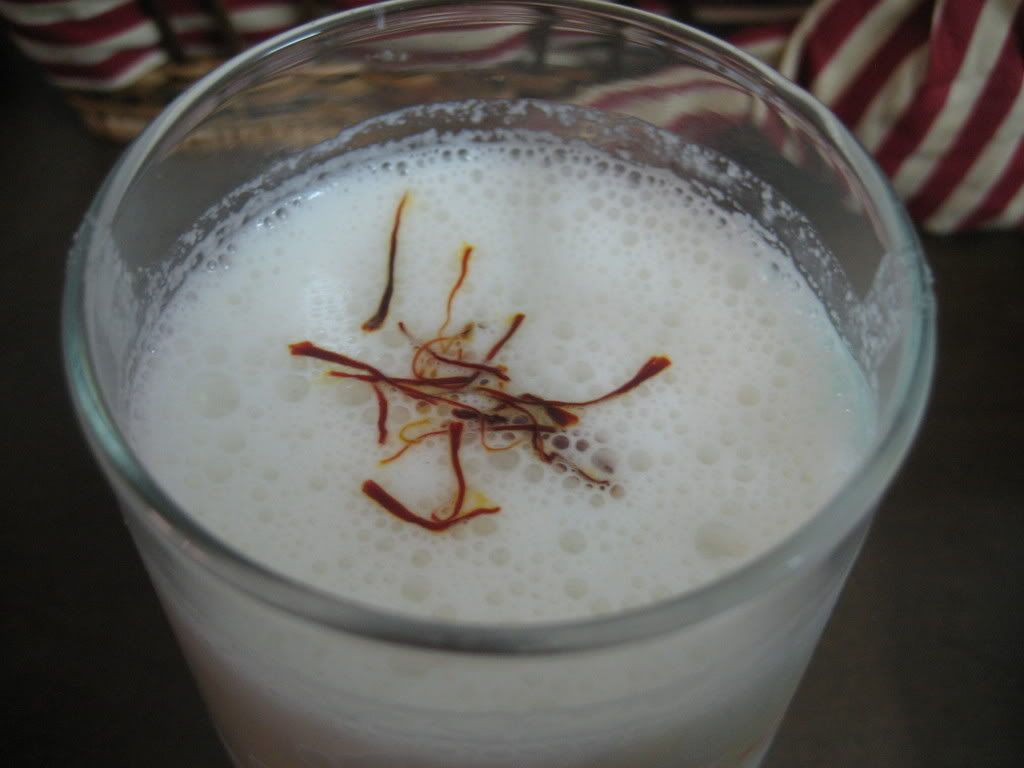 Ingredients :
1/2 lit Milk
150 gms Sugar
1 tsp Rosewater
100 gms Almonds
a few strands Saffron
a few drops Almond essence
1/2 lit Boiled and Chilled Milk
Method:
Soak almonds in hot water for one hour.Peel the skin.Grind to a smooth paste.Add 1/2 lit milk and mix well.Add sugar. Stir well till all the sugar dissolves well.Boil till thick.Remove, cool and refrigerate till cold.
Meanwhile,soak saffron in a little hot milk and mix well.Add chilled milk and blend the boiled and cooled thick almond /milk ,in a blender together.
Add saffron,a little more milk, rosewater and almond essence to the badam Kheer.Blend again for a second.Pour into tall glasses and serve.
Cook Book Scribbles:
You can add a few strands of saffron while serving for people who don't like the taste of saffron , instead of blending with the milk.
You can also add silvered,soaked almonds to the kheer for that extra taste.
Adding less milk to the mixture,makes it yummy Badam Milk/kheer