Golden Fried Prawns
Its holidays for the kids. M has been promoted to UKG !!!!Please keep your fingers crossed for him, to get a really nice teacher this year and that he is able to attend more than just forty days of class in the coming year!
A has been lucky with the teachers he got for the past few years, and this year, his absolute favourite teacher could be his Class teacher too.He is praying day and night for that!
Oh I must share this, he came back from  last day of class covered with all  colours of the rainbow, from head to toe!!!It seems,they just had to  cover every inch with colour coz the teacher approved and let them have fun.The magenta on the hair refused to wash off , and no amount of scrubbing made that green and yellow go off the face either.Much to the satisfaction of A, I must add . Someone please tell me why do boys get this weird sense of satisfaction and smugness, when they get all dirty and covered in mud ?! Yes, we had to ditch that brand new white shirt , ......after it had become the rainbow itself!
I wanted the year to end on a happy note for both the kids.It did to an extent, only I ended up having an argument with M's teacher about the way she treated A when he was just carrying a message. Throughout the year, I put up with her rudeness, finally when it was directed to A too, I lost it completely :(  I really do appreciate the things she did for M, but why pick on A for no fault of his?!!
I really need to attain a Zen state of mind when I talk to teachers about issues!
Now as I am trying to put it behind me, I'm just enjoying having the kids at home,getting up leisurely, not rushing thro' mealtimes and other routines..........wouldn't it be lovely,if only life was this laid back at all times?!
Having the kids at home also means that I am constantly playing referee  ,  constantly feeding two ever hungry monsters  while trying to make them do a wee bit of homework ,just so they donot forget everything by the time they go to the next class, trying to keep track of their Sunday school  year end activities  all of  which translates to ......   totally unable to have a moment of peace!
This is a simple snack I ate at the local Shrimpy restaurant , which I tried to recreate at home. The kids loved it ,  so did some of our friends, who came for dinner.They even asked me if I had ordered it from Shrimpy!I admit I was totally flattered
although dh promptly reminded me they were  just being very kind
;)
Now if someone asks you that, it means it  passes the test and gets to be on the blog! right? :)
I used eyeball measurements only for this recipe, when I first made it. So the measurements here are just approximate and can be adjusted to taste.
Ingredients
:
about 15 pieces of deveined , tail intact frozen party prawns
1tsp ginger/garlic paste
1tsp green chilli paste
1/2 red chilli powder
2tsp vinegar
1 tbsp Soy sauce
2 tsp red chilli sauce
1tsp tomato ketchup
1 egg (beaten)
Bread crumbs as required ( approx 1 cup)
Salt to taste
Oil for deep frying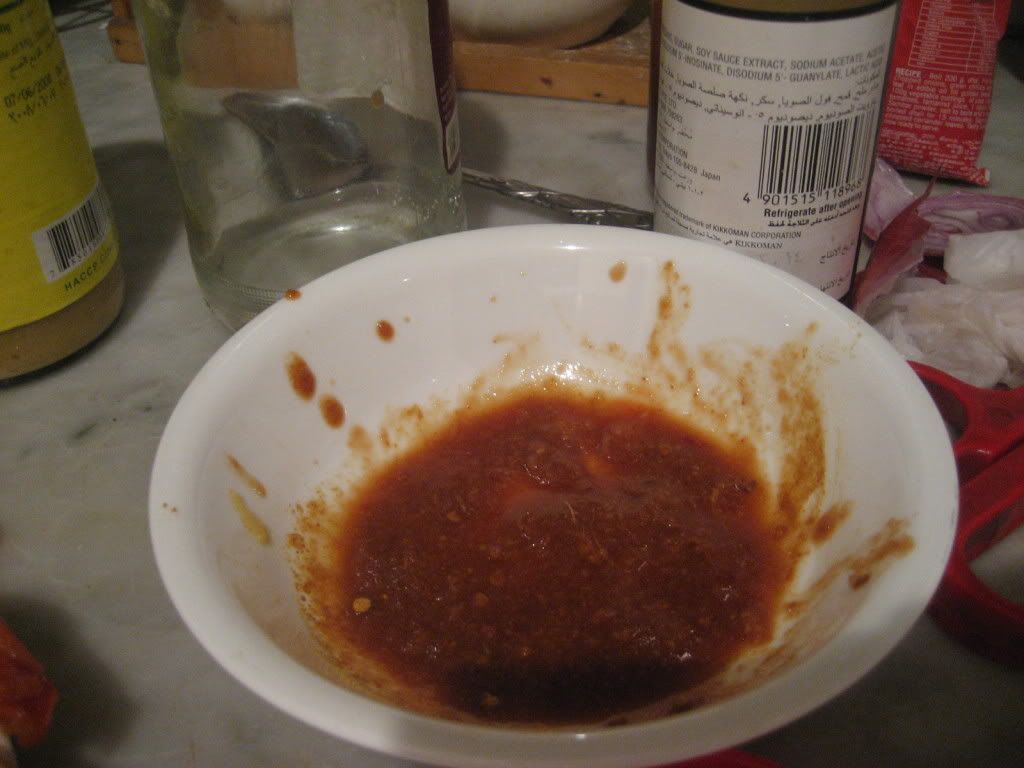 Marinate the prawns in this mixture for about two hours
Beat the egg well, season with salt, and the left over marinade.Dip the marinated prawns in this egg mixture, roll over in the bread crumbs till well coated.
Deep Fry.
Serve!
Yum Yum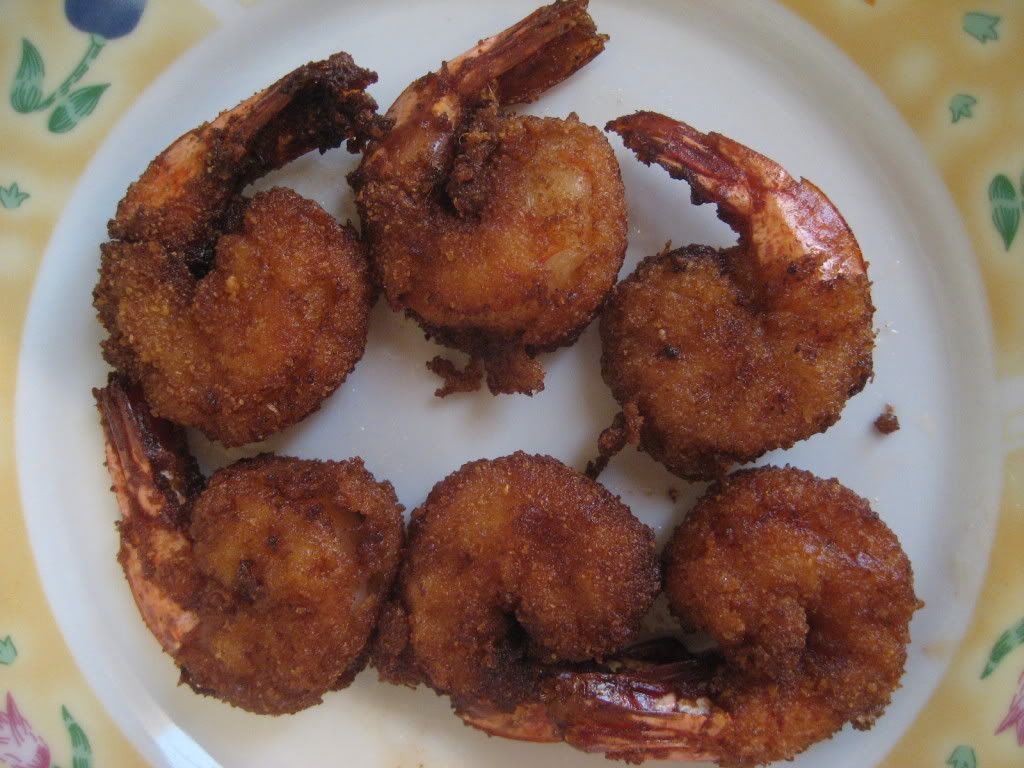 Cook Book ScribblesHealth nuts can also bake it.