Vazhapoo Srilankan Style
This is a very tasty recipe I learnt from a Srilankan Tamil girl from Colombo.As in most Indian recipes, she told me just the ingredients that went into it and I added the measurements to suit my family's taste buds.
Ingredients:
1small valapoo
1tbsp tomato paste
3/4. cup thick coconut milk ( I use Maggi Coconut Powder)
Dry red chillies
2 medium onions chopped finely
Mustard and salt curry leaves
Method:
Wash and Chop the heart of the banana flower
as shown in this recipe.
In a pan add the chopped valapoo, tomato paste and a little water(just enough to cover the ingredients)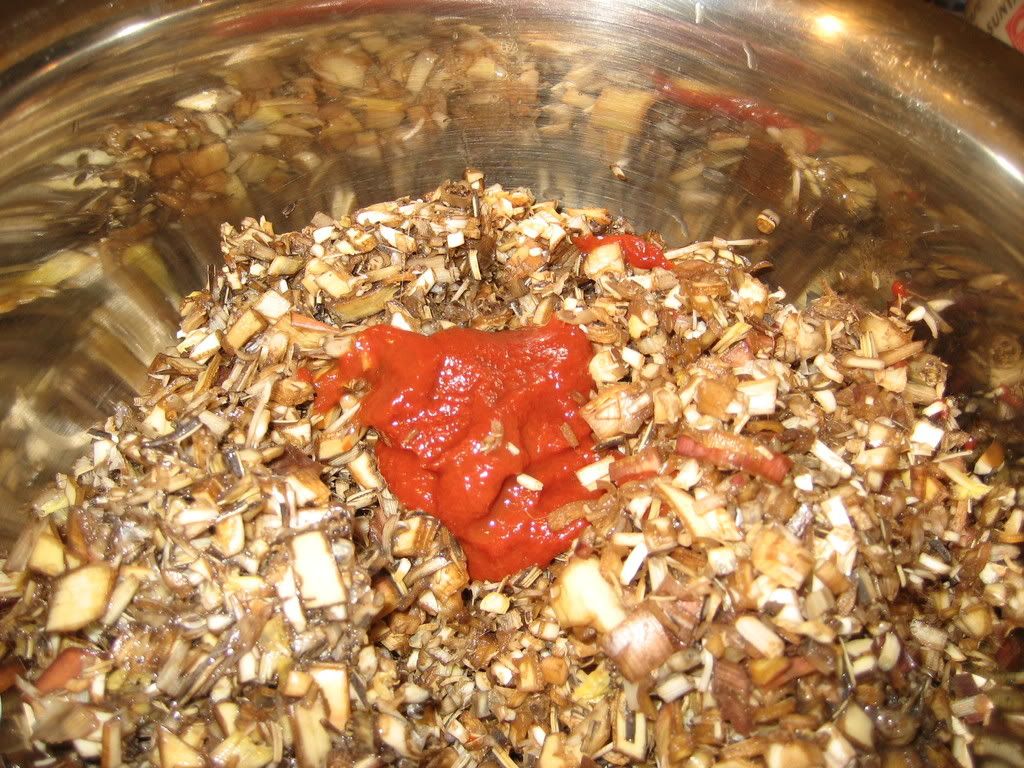 and cook till all the water evaporates
.
Keep aside.
In a pan heat oil, add dry red chillies, mustard seeds and curry leaves.As soon as mustard splutters add the chopped onions.Saute till the onions turn light brown.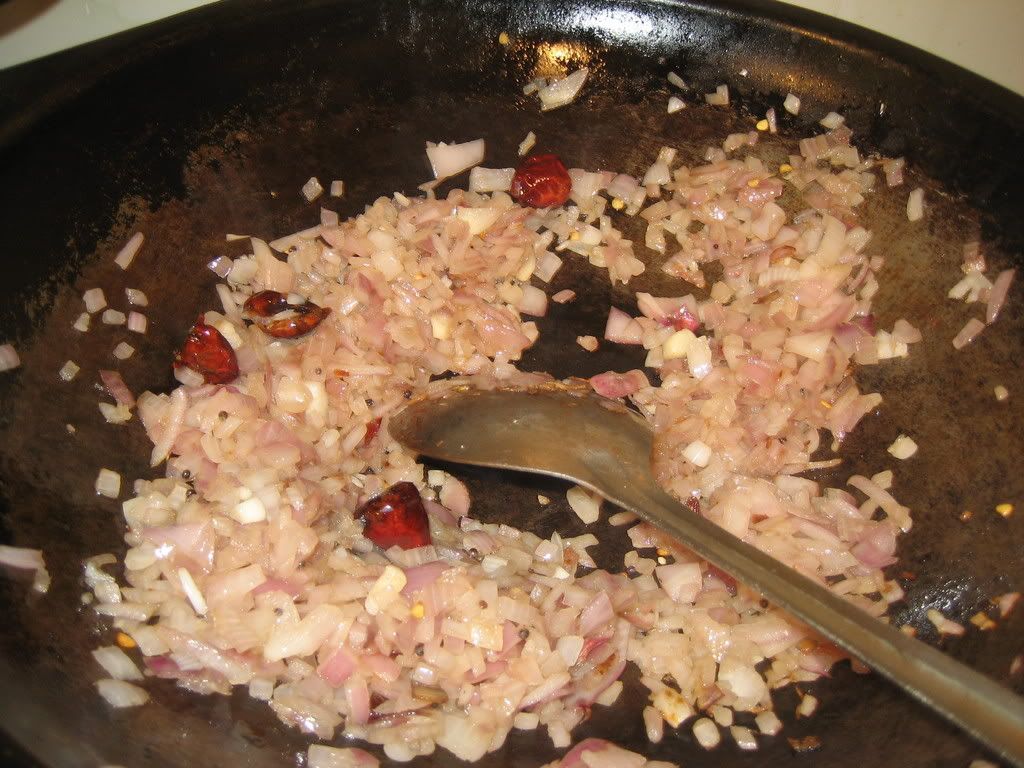 Now add cooked valapoo/tomato mix and saute for a couple of minutes till it is dry.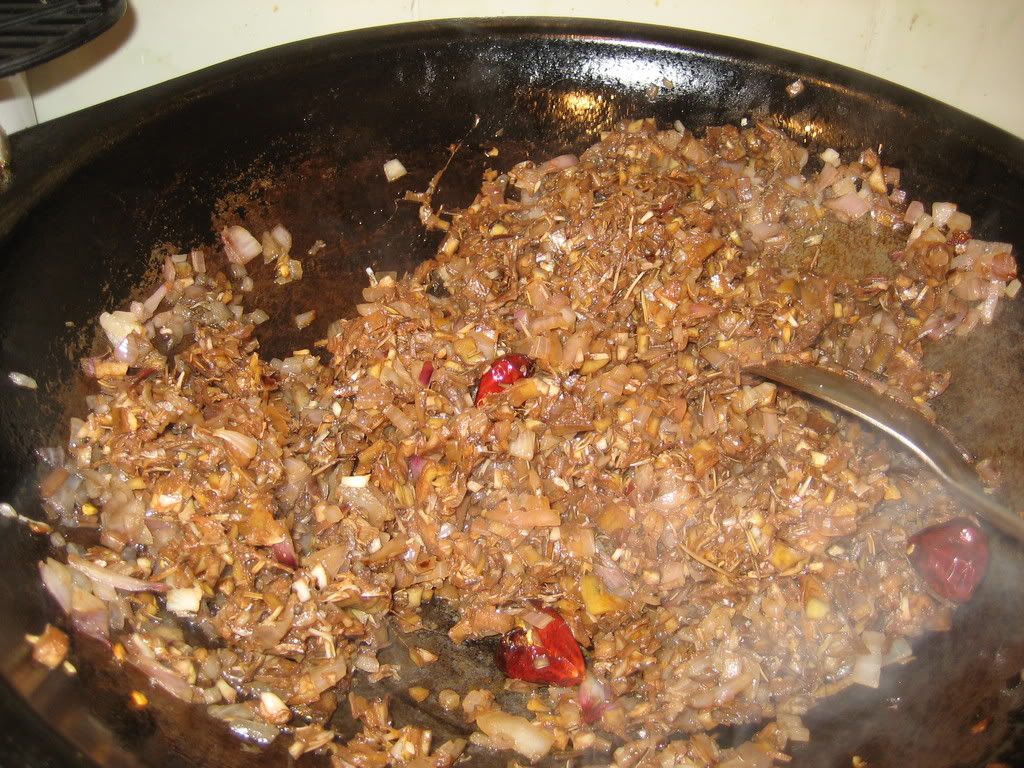 Add the coconut milk.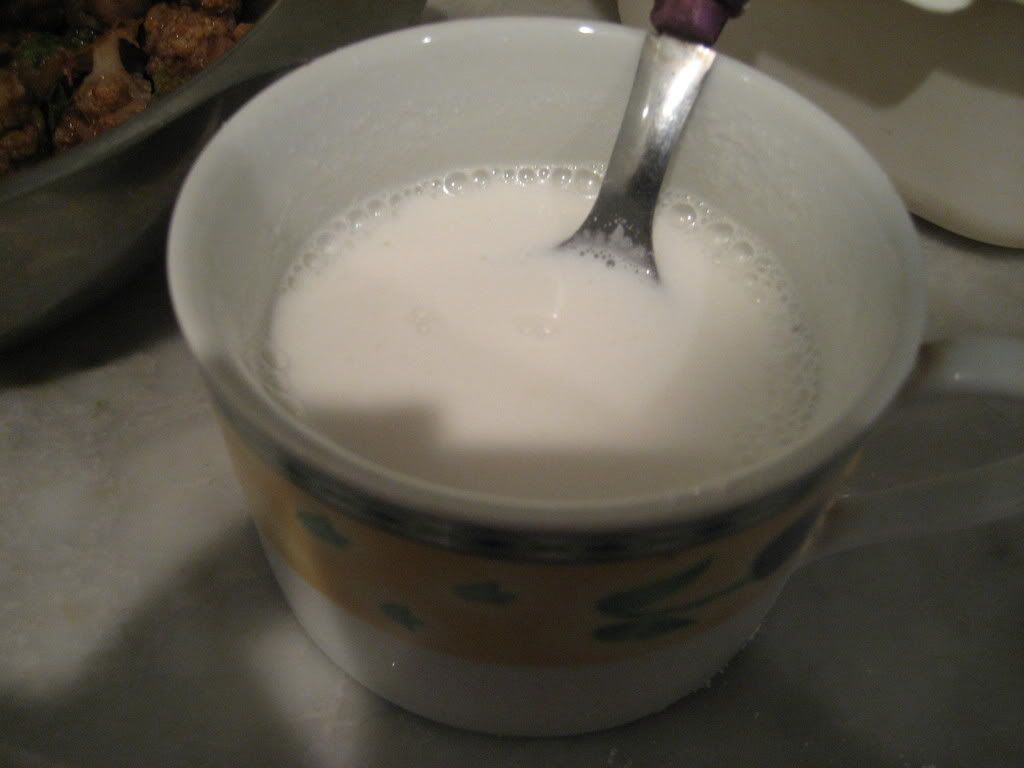 Mix well.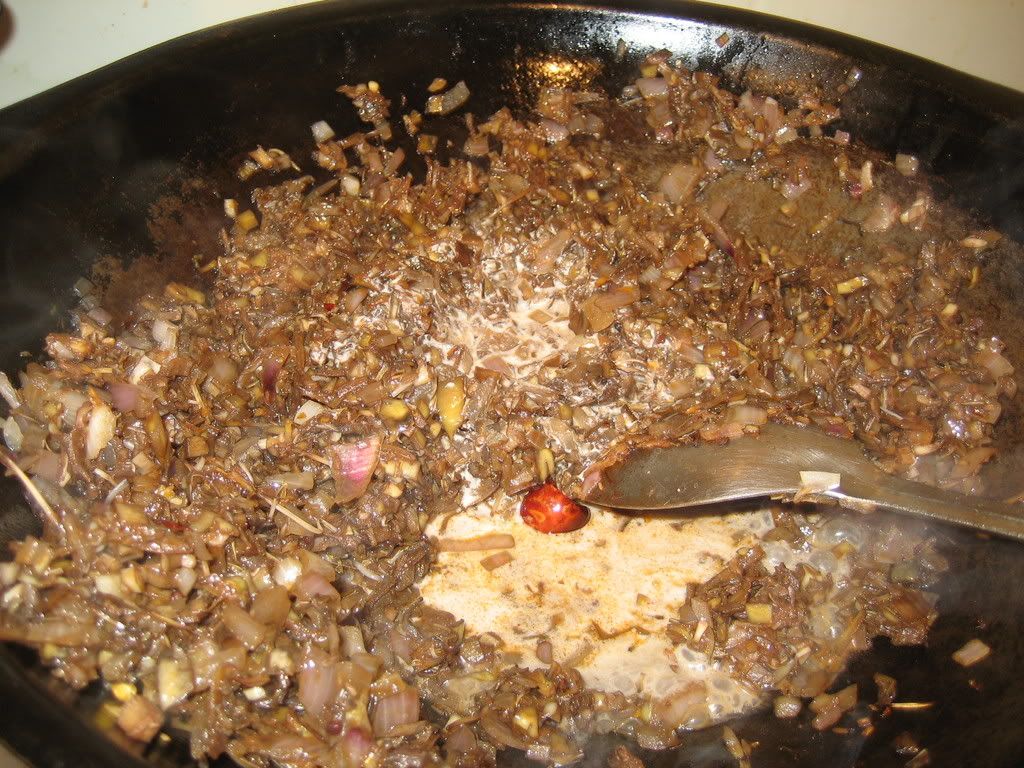 Stir fry till dry but not completely dry.
Serve with rice.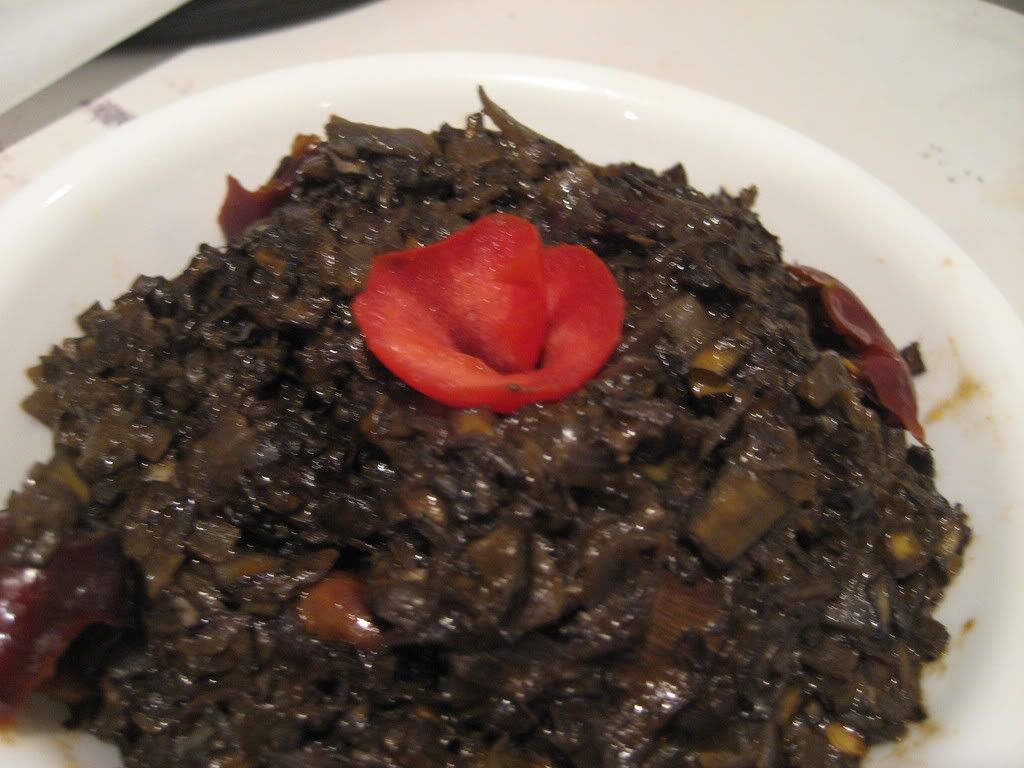 It got the thumbs up from family and I have already made it twice this week :)